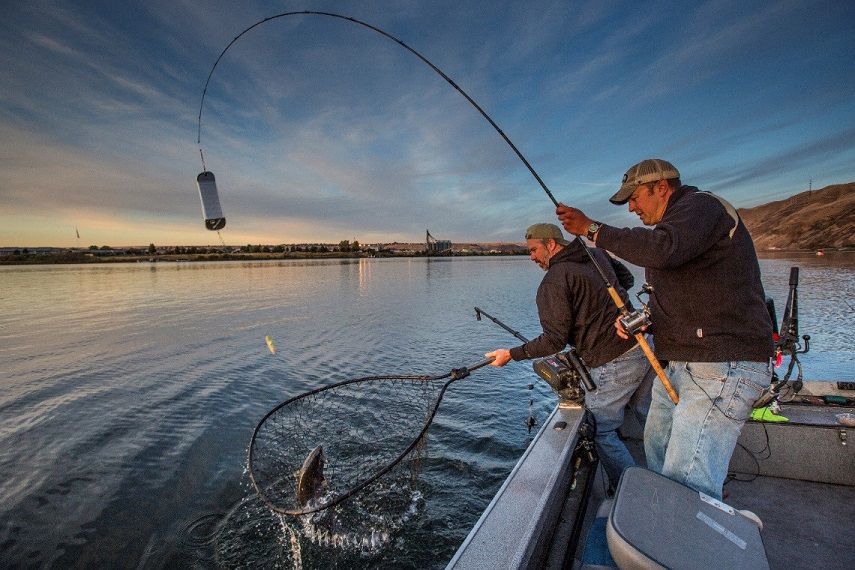 LEWISTON — Don't miss the chance to attend a public meeting at 5:30 p.m. July 30 at the Lewiston Fish and Game Office, 3316 16th St. Learn about a potentially new fall Chinook salmon fishing opportunity in the Clearwater River. You will have the opportunity to provide comments on how best to manage this fall Chinook salmon fishery if it occurs.
Free pizza and refreshments will be provided at 5:30 p.m. Presentations will begin shortly after that when biologists will discuss this new fishing opportunity. They will also present information on the history of salmon and steelhead rules in the Clearwater River as well as a study that uses input from anglers to help evaluate the effects of sport fishing on wild steelhead.
The meeting will continue until all angler comments have been collected and/or addressed. It will likely last less than two hours.
If unable to attend, provide your comments to Joe DuPont, Clearwater Region Fisheries Manager, by calling 208-799-5010 or email joe.dupont@idfg.idaho.gov or mail to Joe Dupont, 3316 16th Street, Lewiston, ID 83501.
Be the first to know
Get local news delivered to your inbox!