KETCHUM — It's been a busy couple of days for Jim Snyder and his colleagues.
After staying up until 4 a.m. the previous night arranging furniture and making final preparations, the director of food and beverage for Sun Valley Resort and his coworkers were back at Warm Springs Day Lodge by 6 a.m. Saturday — just in time for the reopening of the renovated lodge, which sustained more than $1 million of damage in an April fire.
"We've been working day and night right down to the end," Snyder said late Saturday afternoon. "It's really taken a tremendous effort from everyone. It's one of those all hands on deck situations."
Things didn't slow down once the lodge officially opened Saturday morning: The bar had a steady stream of visitors all day, while others made their first purchases at the newly-opened Konditorei Warm Springs cafe. The restaurant filled up several times throughout the day, Snyder said.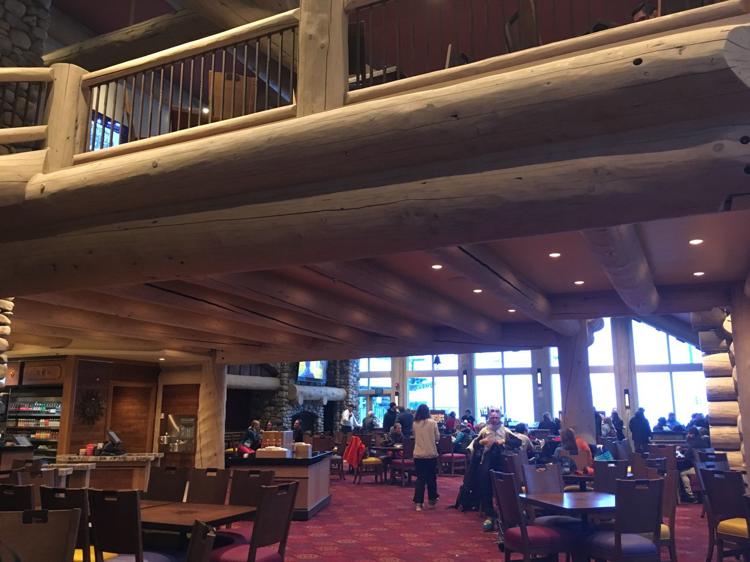 "People have been very excited about this new space," Snyder said. "It's quite an upgrade."
The new lodge features 100 more seats than it did at this same time last year, and the bar has been expanded and moved to the front of the building, where imbibers can watch skiers coming down the mountain.
The Apr. 18 fire, the cause of which was never determined, "gave us an opportunity to make updates out of an unexpected situation," Sun Valley Resort spokeswoman Kelli Lusk said. "Being able to make some changes that will enhance the guest experience was a great opportunity for us."
Javier Torrez of Nampa and his 13-year-old son were among those relaxing in the lodge after a day of skiing.
"It looks great," Torrez said of the renovations. "It feels like they didn't skip a beat... You would have never thought that anything happened."