KETCHUM — The snow arrived early this year; fall colors are dawdling behind.
Slowly but surely, the aspen and hill-clinging shrubs north of Ketchum are beginning to sport shades of red, yellow, orange and even magenta.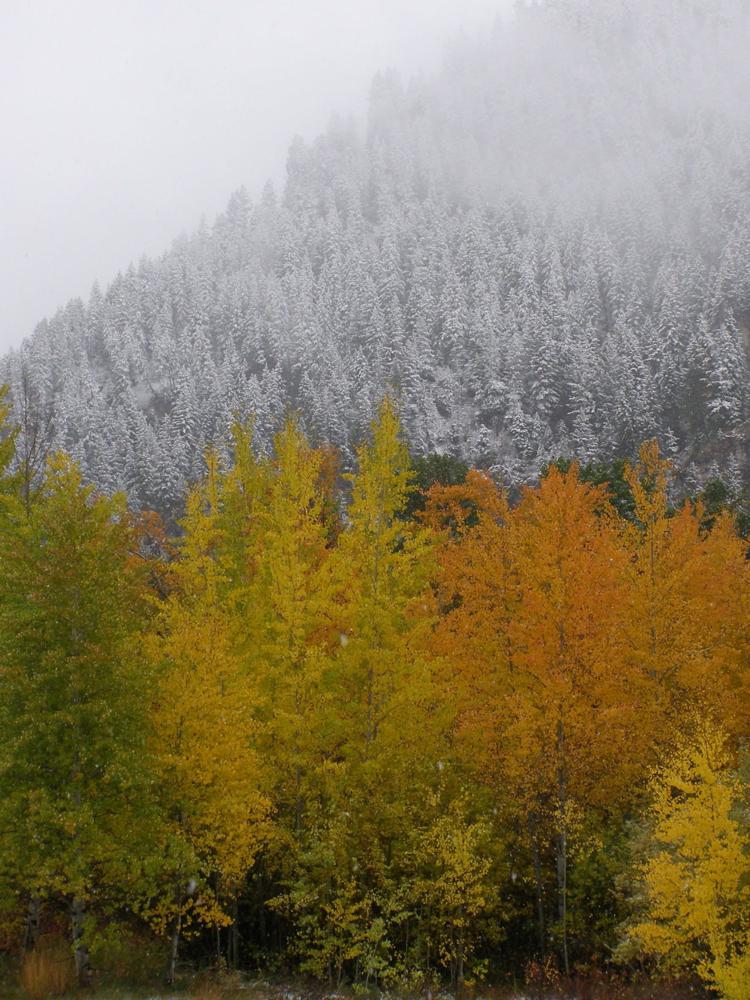 A wet spring and warm, sunny fall days can produce a fall scene worthy of Monet. And a dusting of snow on the mountaintops only highlights the fiery red and orange leaves dancing in the breeze.
As the days shorten, trees stop producing chlorophyll, exposing yellow and orange pigments.
Every once in awhile, red aspen leaves emerge. They're considered a novelty, produced when the veins connecting the leaves to the trees close. And that traps sugar in leaves to create brilliant red, said Kristin Fletcher, president of the Idaho Native Plant Society of the Wood River Valley.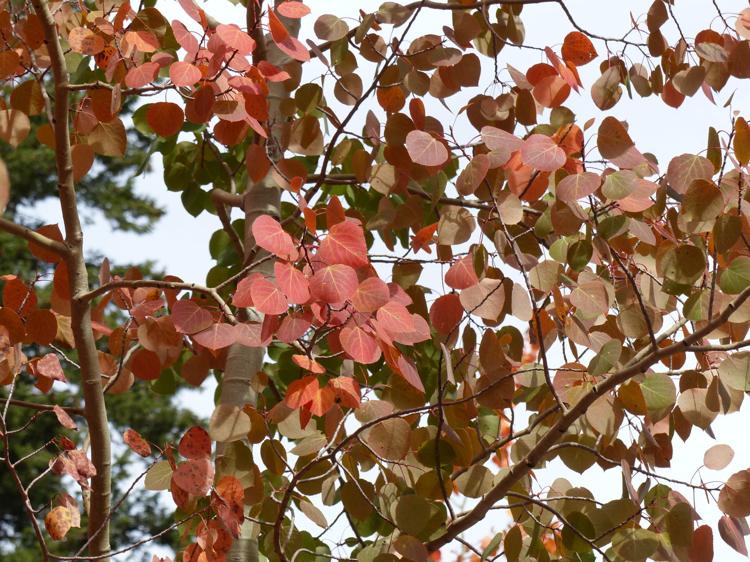 But you don't have to know the science behind the changing colors to appreciate them, said Hailey hiker Ted Angle.
"Just looking at them makes me skip for joy."
One of the biggest mistakes people make in shooting fall colors is taking pictures in the middle of the day, said longtime Hailey photographer Jack Flolo. Use higher speed film and shoot earlier or later. And use a polarizing filter to deepen the blue sky.
Here are a few places to admire at nature's fashion show:Adam's Gulch —
You have free articles remaining.
You don't have to do much climbing to enjoy a painter's palette of golds, oranges and reds at Adam's Gulch. A simple stroll along the old Adams Gulch Road will do it.
Follow Shadyside Lane for some resplendent colors. Or, if crisp fall temperatures have you invigorated, follow Lane's Trial for some nice overviews of colors in the valley.
Drive north on Highway 75 out of Ketchum and turn off onto Adams Gulch Road opposite the north end of Big Wood Golf Course. Follow the road as it winds to the right past some homes, then to the left and up the hill to trailhead parking.
Neal Canyon is a riot of orange and yellow aspen leaves rustling atop bark that has been used for art canvases by Basque sheepherders.
Drive north of Ketchum for a few miles and turn east on Eagle Creek Road. Drive past the last house onto Forest Service land. Park and walk a few hundred yards to Neal Canyon, which juts to the right.
Thousand Springs Nature Conservancy —
Yellow and red sumac throng Minnie Miller Springs as it cascades 400 feet at the Thousand Springs Nature Conservancy Preserve. Currant bushes turn orange and yellow even as bright red Virginia Creeper leaves trail across lava rock in contrast with kelly green Veronica and watercress, which the springs.
Apollo Creek — Color is making a comeback along Baker Creek Road where the 2013 Beaver Creek fire turned aspen and willow trees into charred toothpicks. Today, reds and yellows spill down gorges created by heavy rains in the aftermath of the fire and willows along the creek are beginning to show yellow along with the green.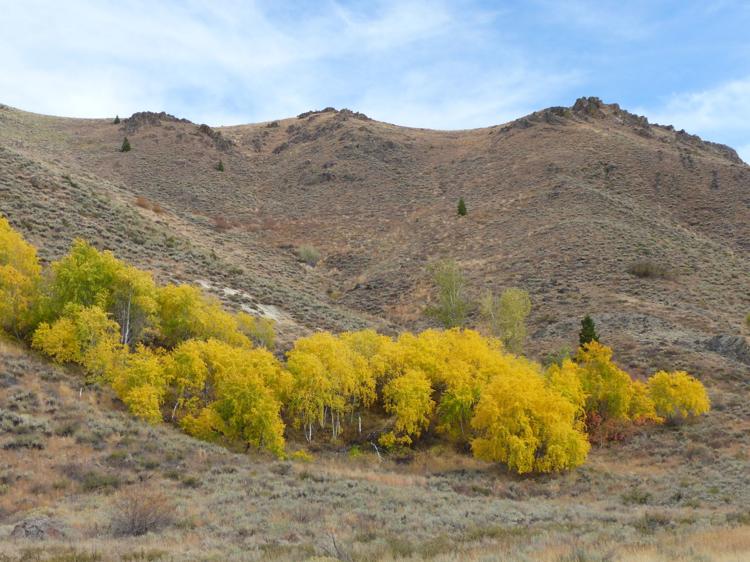 The early part of the Apollo Trail, which can be found off Baker Creek Road offers a rainbow of reds and oranges.
To get there, drive north out of Ketchum 15 miles to Baker Creek Road. Turn left and drive another 7 miles to the turnoff for Norton Lake. At the end of the short dirt road, cross a bridge and continue straight. One need not hike the entire trail to see the best color as the trail, renowned for its monkey flowers along the creek during summer, sports aspen in the early going, then tops out in a meadow ringed by pine 2.68 miles from the trailhead.
Lake Creek — This area is a ground zero for cross-country ski racers training during winter. But during fall, it offers spectacular groupings of colorful trees. Enjoy them by walking on the Lake Creek-Fox Creek trail that parallels the Big Wood River. Or, travel overland from the trail to examine groves of trees scattered around the hills above.
To get there, head north out of Ketchum, and turn left at the BLM's Lake Creek trailhead.