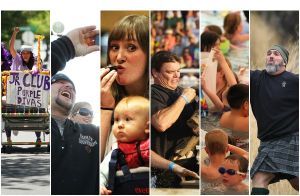 In south-central Idaho, lots of folks are proud of deep local roots. But there's no need for newcomers to feel awkward for long. Here's your year-round guide to acting like a local.
Visitor or local, anyone with a camera is eventually going to aim it at two Idaho icons: the four-lane bridge carrying U.S. 93 across the Snake River Canyon, and Shoshone Falls, the Niagara of the West.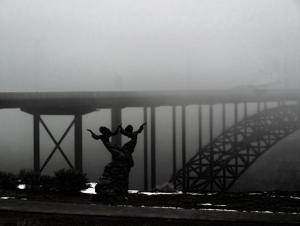 Some folks feel a little shaky when they first cross the I.B. Perrine Memorial Bridge, 486 feet above the river. Others cross a continent for the chance to BASE jump from that bridge. But just about everyone sees the potential for a memorable photo.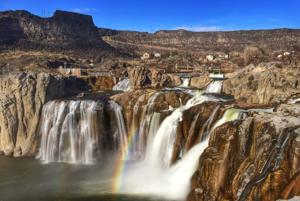 Photos of Shoshone Falls range from a lot of dry rock – when irrigation reservoirs and hydropower use much of the Snake River's flow – to thunderous crash and far-flung spray.
When Idahoans travel, they find plenty of people who don't know much about their home state. (Is that near California? Does everyone eat potatoes?) But mention Twin Falls, and those never-been-to-Idaho folks have an instant point of reference: daredevil Evel Knievel's failed 1974 attempt to jump the Snake River Canyon on his steam-powered rocket.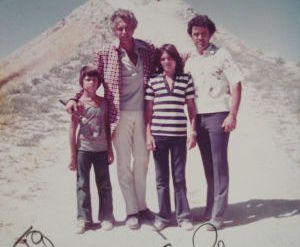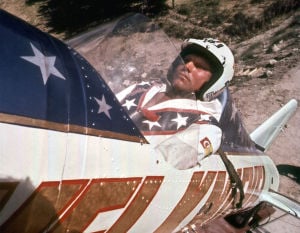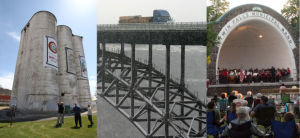 Small talk about Evel Knievel can last only so long, of course. If you want to impress people with your deep knowledge of south-central Idaho, you'll need to know something about Register Rock or Mammoth Cave, rock chucks or aquaculture, Clarence Bisbee or Vardis Fisher.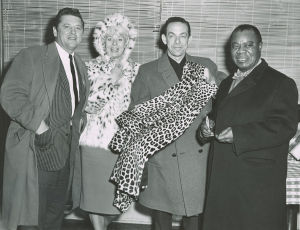 Idahoans had their piece of Evel Knievel and Ernest Hemingway history, but it's not often that someone with national name recognition stops by. So when Bruce Willis films a movie in Twin Falls or Ronald Reagan makes a campaign stop, the locals remember it for decades. And they're not embarrassed to act impressed.
But the real celebrities of south-central Idaho history are the pioneers who irrigated a desert or started towns in the sagebrush. And the locals love to remember what things looked like decades ago in the relatively young cities of Magic Valley.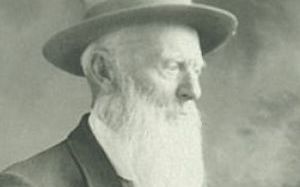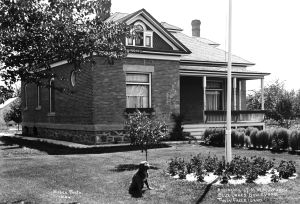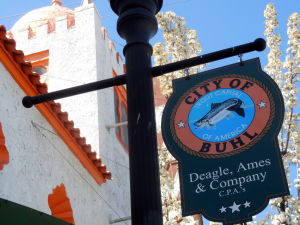 Knowing a little history from Shoshone or Dietrich isn't enough if you can't pronounce those cities' names like the locals do. Idahoans can spot newcomers by their "Z" sound in Boise. And anyone who stumbles over "Picabo" is clearly not from around here.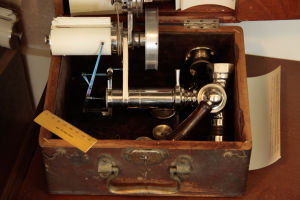 Now you're up to speed on Idaho-speak and the big names of local history. But how about the trivia of early Twin Falls life?
Even the locals might have a blind spot or two. How quickly can you recognize a few of the things that Magic Valley drivers pass every day?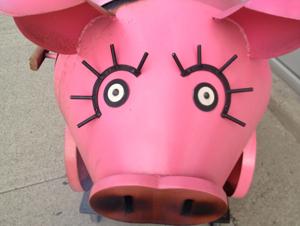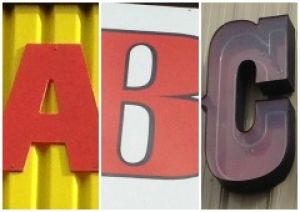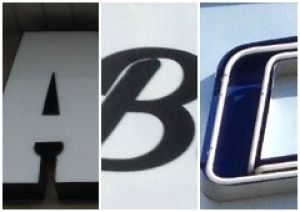 Enough puzzlers. Here's something easy to learn: Magic Valley loves its outdoor recreation.
The region's strange landscapes of rock attracted attention long before National Park Service management, and its oases of springs and rivers nourished American Indians and Oregon Trail immigrants long before becoming state parks.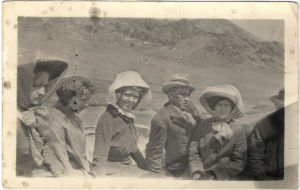 Idaho's tourism promotion has always capitalized on that natural beauty. Forests, potatoes and ski slopes figure large in posters promoting Idaho over the years.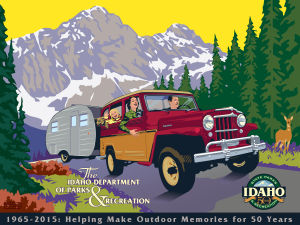 Inspired? It's time to get out and enjoy those lakes and deserts, those mountains and canyons, for yourself.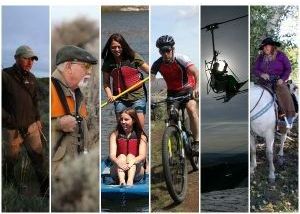 Don't forget to slip your phone into a pocket when you kayak the Snake River. You'll probably feel the urge to photograph the Perrine Bridge.
– Virginia Hutchins, Times-News and Magicvalley.com
"Our Idaho" project by Virginia Hutchins, with assistance from Kyle Hansen, Mychel Matthews and Times-News staff. Webpage design by Kyle Hansen.