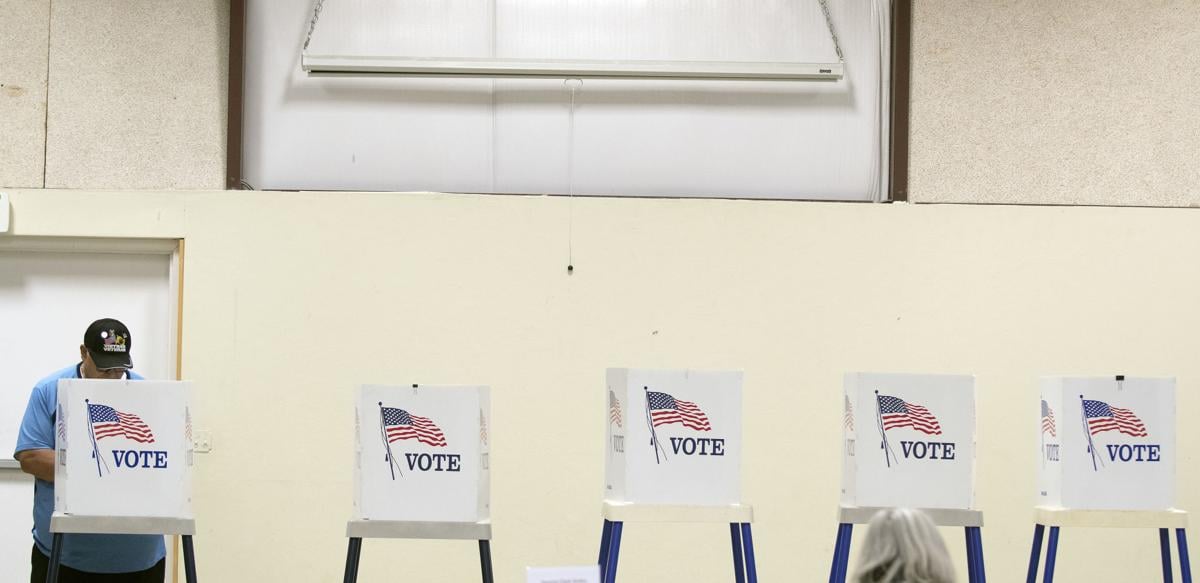 After Tuesday's election, one thing is clear: south-central Idaho property owners are sick of feeling like they're being nickeled-and-dimed for bonds to improve local infrastructure.
While a majority of voters approved a hike in taxes this election, the bonds needed a supermajority to pass. The result?
Twin Falls County jail bond: No
Hagerman fire station bond: No
Gooding County jail bond: No
Lincoln County courthouse bond: No
And we expect the trend to continue. And honestly? We don't blame people. While we see a huge need for improvement in local fire stations, courthouses, jails, roads, schools and more, we also understand the fatigue voters are feeling about being asked and asked and asked for more.
Many local leaders have been asking lawmakers for years for the option to go to voters for a small hike in sales tax to use for local projects. And according to a 2018 scientific poll by Boise State University, two-thirds of Idahoans would like their city or county to be able to control their tax rates.
But state law says cities can't set their own local tax rates. Only resort cities, such as Ketchum and Hailey, are allowed to introduce such a tax. It appears to us as another case of "Boise knows best."
Last year, Sen. Lee Heider, a Republican from Twin Falls, said he would be prepared, if necessary, to carry a bill that would let voters decide for themselves whether to implement a local option sales tax to fund community projects.
Across the aisle, Sen. Michelle Stennett, a Democrat from Ketchum who serves as Senate minority leader, knows first-hand how well a local sales tax can work.
"Knowing what a local option tax does for communities with the communities I have … I'm hoping that the Legislature would entertain it," Stennett said last year.
The population of Twin Falls doubles during the day. They go to the city to shop or work, and they use the roads and other city services that are paid for exclusively by city residents. They also call the police and end up in the county jail. The city says about half of Twin Falls police calls are for people who don't live in city limits.
Local residents deserve the freedom and control to vote on a way to raise funds for their community other than a property tax hike.
In the past, lawmakers from rural areas have argued that their constituents wouldn't directly benefit from taxes paid while shopping in larger towns. We hope they look around next time they're using services in a more urban area and have a charge of heart.
Catch the latest in Opinion
Get opinion pieces, letters and editorials sent directly to your inbox weekly!