It's no secret that Idaho is undergoing some changes. We now have a mix of families who have been in the Gem State for multiple generations and people who just moved here in recent years as word finally got out that this is a great state in which to work and live. The state is significantly more diverse than it was in recent memory, and small towns are quickly becoming cities.
In this year's lieutenant governor's race, Kristin Collum is the best choice for serving all of those residents of Idaho.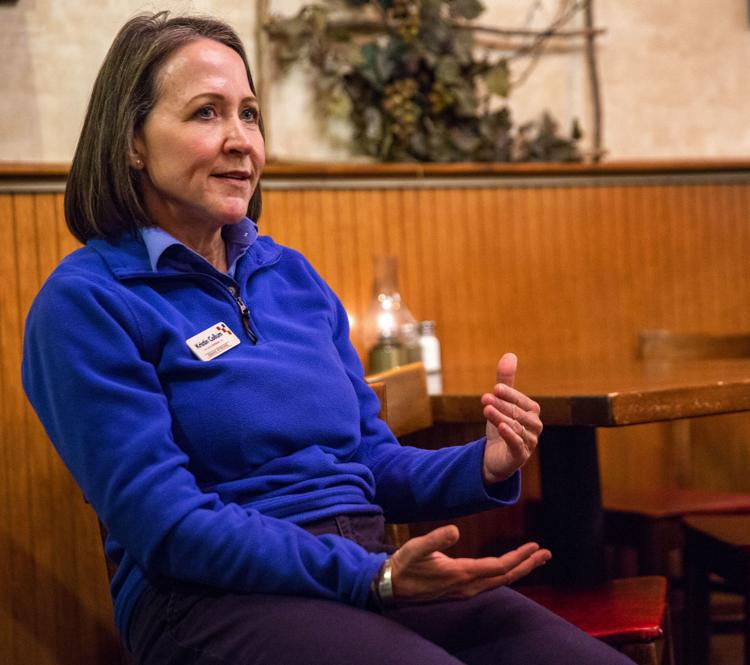 Collum, a U.S. Army veteran, has held top positions at technology companies such as Hewlett-Packard and Micron. A Democrat, she tabs herself as a moderate who would have no problem reaching across the political aisle, even if the state's next governor is Republican Brad Little.
Collum and her opponent, Republican Janice McGeachin, split on Proposition 2; Collum supports the voter initiative to expand Medicaid coverage to cover an additional 62,000 Idahoans, while McGeachin opposes the initiative and encouraged Idaho's Republican Party to do the same.
Collum touts herself as a fixer, which is exactly what a lieutenant governor should do. The second-in-command should be able to swoop in and fix a problem when needed. One area where that would come in handy is the state's cybersecurity. Keeping data safe is more important — and difficult — than ever before, and Collum's extensive experience working in tech companies assures that she can strengthen Idaho's cyber defense.
The position of lieutenant governor requires flexibility and willingness to compromise, while still holding true to personal values. McGeachin will appeal to much of Idaho, especially voters farther to the right. But that position, as we've seen in the statehouse, is inherently inflexible and often keeps real work from getting done.
McGeachin served in the statehouse for 10 years, and she had some wins, especially in deregulation and getting the state to recognize the role of workers such as midwives. She also touts the importance of term limits, and vows to bow out before overstaying her welcome as a public servant.
When it comes to serving all of Idaho, Collum is the best choice. Her commitment to bipartisanship and compromise is a welcome change, and makes her the ideal candidate for our next lieutenant governor.