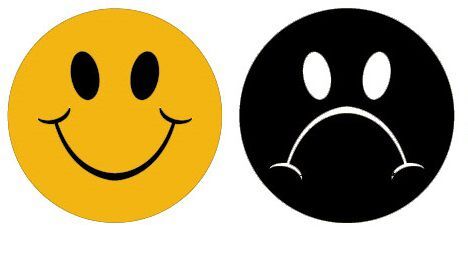 Jeer
The South Central Public Health District Board's vote against a mask mandate showed a deep divide between those with medical backgrounds and regular old politicians.
It also showed an astounding lack of leadership.
The board voted 5-4 against requiring people to wear masks in public at a time when coronavirus numbers are surging at a level much higher than when the whole state was shut down in April.
Board members with medical backgrounds spoke supported a mask mandate. Blaine County's Angenie McCleary — a county commissioner with experience in health and human services, Camas County's Pamela Jones — a nurse, Minidoka County's Tracy Haskin, and the board's medical consultant, Dr. Keith Davis, all spoke strongly in favor of mandatory masking.
The three most vocal opponents to a mask mandate and COVID-19 restrictions were Twin Falls County's representative, Commissioner Brent Reinke; Cassia County's representative, Commissioner Bob Kunau and Lincoln County's representative, commissioner Roy Hubert. All three voted against a south-central Idaho mask mandate, limiting group gatherings to 50 people (with a large number of exceptions including churches, schools and polling places) and even voted against sending a letter to Gov. Brad Little to ask him to enact a statewide mandate.
Jerome County representative and board chair Linda Montgomery and Gooding County representative Helen Edwards were less predictable. They sided against a mask mandate if it were to be imposed by the health district, but in favor of writing the letter to Little. Edwards voted in favor of reducing gathering sizes, while Montgomery voted against the proposal.
"Are we just trying to keep people happy or are we trying to save lives?" Haskin said. "We need to do something. We have authority and we're sitting on our hands doing nothing."
Reinke said mask mandates can't be enforced despite piles of evidence from other Western states and Blaine County showing they don't really need to be.
Hubert even spouted false medical information we won't repeat here.
Gov. Little has already said he wants local health districts to be in charge of deciding which precautions should be in place, so it's unlikely the letter from the board, which passed 6-3, will lead to any action.
It's clear a local mask mandate wouldn't be popular, but it's also clear it would help in a number of ways, the most important of which is slowing the spread of coronavirus in our community.
Without one, each individual business has to make its own decision on whether to require masks inside. The pressure to put survival as a business over the safety of customers and employees is immense. A mandate would take the pressure off businesses and allow them to blame the commissioners for rules. For now, it appears, five commissioners would like to pass the buck to cashiers and restaurant servers.
Cheer
On the other hand, teachers, other school staff and district employees have shown great strength and courage in the face of a pandemic. We don't know if keeping in-person school or going all-digital is the right thing to do. It may be impossible to know which is better for students in the end. Some thrive in online classes where others fall so far behind they may never catch up. Sports, theater, choir, clubs and just hanging out with friends seem impossible to separate from school and help students so much.
We know that educators are doing their best amid brand new standards, creating digital and in-person lessons and dealing with their own fears of contracting coronavirus at work.
And we know that COVID-19 hasn't spread as quickly among school-aged children. We believe masking rules, cleaning and other safety precautions are playing a large role in this. Perhaps the health district commissioners could look to schools for proof that these efforts work.