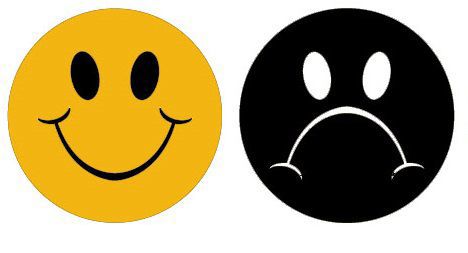 Cheer
Cheers to Rep. Fred Wood, R-Burley, for standing up for Idahoan's health. Wood is sponsoring a bill that would regulate vaping products like the tobacco products that they are.
"Electronic smoking devices … are not defined consistently and are treated differently than traditional tobacco products," Wood said. "This legislation puts all tobacco products on an even playing field and ensures we are able to prevent underage sales."
But Idaho law defines tobacco and vaping products separately, meaning most regulations apply only to retailers that sell traditional tobacco. This allows vape shops to operate without a permit or the state supervision required of those that sell tobacco, such as inspections, compliance checks and training.
Wood suggested some opponents of the bill may be influenced by retailer associations, "big tobacco," and the Idaho Freedom Foundation, which gave the proposal a harsh review.
Jeer
Jeers to people who are hoarding toilet paper. Are you reading the same coronovirus news we are? Every guide from actual health care professionals says to avoid touching your face and thoroughly wash your hands like in any flu season.
Despite health care providers urging people to remain calm, shoppers at big box stores are piling their carts high with toilet paper, bottled water and face masks that won't keep them from getting sick.
The Idaho Falls Post Register reports that the city's Army Surplus Warehouse sold more than 80,000 respirator face masks in the last week and was shipping pallets of supplies to places across the country that had already run low.
Co-owner Dana Collins told the paper the current market was the biggest demand for their stock he could remember since people were preparing for Y2K. Collins has owned the store since 1978.
"I always tell people that if they don't use all their stuff for this pandemic, or whatever you want to call it, you can always use it for camping," Collins said.
Cheer
But cheers to the South Central Public Health District for opening a hotline for the coronavirus. People are freaked out, and now they have someone local who can answer their questions.
The hotline, 208-737-1138, activated at 8 a.m. Friday and will run from 8 a.m. to 5 p.m. Monday through Friday.
"This hotline is open to health care professionals, community leaders and residents who have questions about COVID-19," health district director Melody Bowyer said in the statement. "There is no reason to panic over this virus. We are well equipped to investigate and respond to any cases in our region. In the meantime, we want to make sure the public has plenty of access to accurate and factual information so they can take steps to protect their family from getting sick."
Catch the latest in Opinion
Get opinion pieces, letters and editorials sent directly to your inbox weekly!