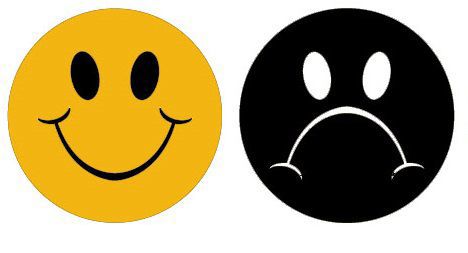 Cheer
The kids are all right. This week we featured two stories with cheer-worthy students in them. First, a classroom full of Twin Falls High School seniors training to become emergency medical technician certified. The course is both a career technical education and college dual credit opportunity for Magic Valley students. The class meets five days a week for two hours a day. Plus, each student does a 12-hour shift in the St. Luke's Magic Valley Medical Center emergency department and a 12-hour ambulance ride-along. There's also a 12-hour clinical at Minidoka Memorial Hospital. Lastly are the Saturday and online classes to be completed.
Over at Minico High School, students are leaning how to spot warning signs of suicide in their classmates and how to safely get help for them. They've made commitments to put their phones down and open their hearts. The district will invest about $20,000 in curriculum for the classes over a three year span and hopes to expand the program to the middle schools next year and at the elementary schools later.
We see a bright future for these students and all of south-central Idaho.
Jeer
Instead of progressing toward improving education in Idaho, the House Education Committee spent this week rejecting standards that students and teachers might be held to. On Tuesday, the panel removed standards for initial teacher certification. Republican Rep. Gary Marshall said removing the overly burdensome rules would lead to more creativity and result in certifying more teachers for Idaho classrooms. But Democratic Rep. Steve Berch pointed out that removing the standards lowers the bar and could put unqualified teachers (or potentially any weirdo off the street?) in the classroom.
Then Wednesday, the panel rejected math, science and English standards used to make sure Idaho's 300,000 students are meeting specific criteria. Some lawmakers cited concerns about "inappropriate material" being taught in schools due to Common Core... but that's not how it works... that's not how any of this works. Idaho's education standards (which are based on Common Core, but aren't the same) set standards, not specific curriculum. Individual districts and schools decide on curriculum like which novels should be read in each grade. As Democratic Rep. John McCrostie said, "We have to have standards. There's no red tape reduction that is going to eliminate the need for standards."
We're thankful the administrative rules process involves both the House and Senate. The rules would remain in effect unless the Senate also removes them, which is unlikely.
Cheer
Burley has tried for more than two decades to move the Burley municipal airport, which the Federal Aviation Administration has said it will not continue to fund because of its short runways. Now, a bill Republican Sen. Kelly Anthon is introducing might help. The regional airport authority legislation, which if approved, would change Idaho law creating a sixth region made up of Minidoka County and Cassia County so elections could be held in each county to create a joint airport authority to govern a new airport. It's a bit technical, but it basically gives control to Mini-Cassia voters. "It simply creates a statutory possibility for our voters to determine for themselves whether or not to have and govern a local airport with a regional board," Anthon said. We think that's cheer-worthy.
Catch the latest in Opinion
Get opinion pieces, letters and editorials sent directly to your inbox weekly!