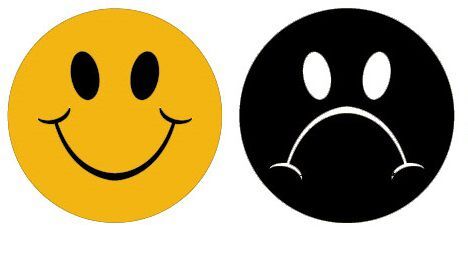 Cheer
Cheers to Jerome Representative Laurie Lickley for being a strong voice for Idaho children. First, Lickley penned an op-ed, which we ran Sunday, on vaccines. The Republican lawmaker in her second year wrote "I believe that vaccinating children and young adults may be the single most important health-promoting intervention we can perform as parents, caregivers, and health care providers. Not everyone agrees with me, and that's fine." She went on to explain her vote to renew vaccine rules while reminding constituents that all a parent has to do to opt-out of school vaccine requirements is to provide a note to the school.
Then, later this week, Lickley spoke in favor of legislation from the state Department of Health & Welfare that would have updated Idaho's daycare licensing statute. The bill failed 44-23, and we think that's a shame. As Lickley pointed out, 90% of brain development happens before a child turns 5 years old. Young children across Idaho spend as many hours in childcare as their parents spend working. "Quality care involves a safe place for children to learn and explore," Lickley said in debate on the bill. Apparently many of her fellow lawmakers disagree, objecting to lines in the bill that require seat belts in the vehicles of childcare providers because seat belt requirements are already included in other laws.
Cheers also to House Health & Welfare Chairman Fred Wood, R-Burley, who is often a voice of reason on health care issues. He explained that while daycare operators could be ticketed for lacking seat belts, the state could not sanction the businesses further because the code was lacking. "So I get the idea that we're all about reducing the amount of regulations and overburdensome," Wood said. "But we're talking about small children here that we're attempting to protect." Amen.
Jeer
We were saddened to see a report come out this week announcing that Idaho saw its highest suicide rate ever in 2018. We don't want to jeer the people and agencies who are working their hardest to lower this number, but we jeer the state for not doing more. It's time for Idaho to take a good look at this problem. According to the report, the suicide rate in teens, young adults, Native Americans and older people increased considerably between 2014 and 2018. As it stands, Idaho has the fifth-highest suicide rate in the country. While there are multiple initiatives in the works to combat the rise, we worry constant pressure to cut state funds will mean any initiative lacks the resources it needs to work.
Remember, evidence shows that suicide is not inevitable for anyone, and that lives can be saved with mental health support. If you or someone you know is having suicidal thoughts, help is less than a moment away. Call the Idaho Suicide Prevention Hotline at 211 or the national hotline at 1-800-273-TALK (8255), text 741741 or visit suicidepreventionlifeline.org for free, confidential support 24 hours a day, seven days a week.
Cheer
Cheers to Richard Koyle on his retirement after more than four decades of police work. He spent 31 of those years as a Minidoka County Sheriff's deputy. When an emergency call came into the station, the dispatcher would flip a switch to turn a light on at the top of the city's water tower as a signal for the officers to go to a phone booth and call the station for the information. Cheers, too, to Brian Pike, former Twin Falls deputy city manager who recently retired. He spent 25 years with the city, including as police chief from 2011 to 2014. Did you retire this month? Cheers to you, too.
Catch the latest in Opinion
Get opinion pieces, letters and editorials sent directly to your inbox weekly!