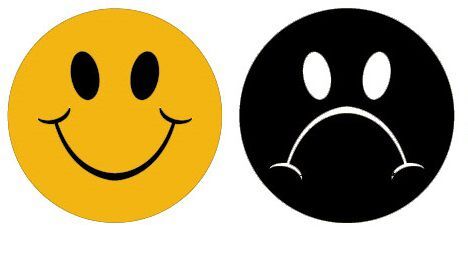 Cheer
The Idaho Supreme Court announced Wednesday that Idaho Supreme Court Chief Justice Roger Burdick will step down as chief justice at the end of his current term on Dec. 31.
A familiar face will replace him.
Justice G. Richard Bevan will take over duties as the chief justice beginning Jan. 1.
Judge Bevan was born and raised in Twin Falls and graduated in 1977 from Twin Falls High School. He practiced law in Twin Falls for more than 16 years, serving as prosecutor from 1993 to 1997.
He was also a district judge here for 14 years and presided over both the Fifth Judicial District Mental Health Court and the Veteran's Treatment Court.
As a district judge, Bevan presided over some of the most serious cases in Twin Falls County, including murders and sex crimes. We admired him then for his thoughtfulness on the bench and the thorough way he examined each case.
Bevan was named to state supreme court in 2017.
"Justice Bevan has continually set high personal standards in his professional and private lives and has had tremendous success as a result," Burdick said in a statement this week. "He will continue that distinguished example as chief justice of the Idaho Supreme Court."
We agree, and we're excited to see Bevan continue to represent Twin Falls — and Idaho — well.
Jeer
This week we ran a story from our friends at the Statesman by Audrey Dutton (a Twin Falls native) and Nicole Blanchard. It detailed how both large and small hospitals across our state are running out of space for patients as COVID-19 runs rampant.
Whether it's a shortage of beds, staff or ventilators, they're all being affected.
"The day after it was announced that Magic Valley would be diverting most pediatric patients to St. Luke's Children's Hospital in Boise, our children's hospital nearly filled," said Anita Kissée, public relations manager for the health system.
They all said time has essentially run out. We're at a breaking point.
"We're in a closing window of opportunity here to intervene. Action is required now," said Dr. James Souza, a pulmonologist and the chief medical officer for St. Luke's Health System.
Tom Murphy, CEO of Minidoka Memorial Hospital, said a mask mandate would be helpful even if it increased the wearing of masks a little.
Packed hospitals mean slower care for everyone, not just COVID-19 patients.
The Rupert hospital — which can take about 17 patients when it's fully staffed — admitted four COVID-19 patients in a single day in late October. More than 10% of its staff was out sick that week.
It used to take a half-hour for Minidoka physicians to find a hospital that could take patients who'd been in a car crash, for example. Now, it takes them two or three hours, Murphy said.
"At what point do you take action?" Murphy said. "Is it when I have people dying in my ER because I can't admit them?"
While the community rallied around medical workers early in the pandemic, Toni Lawson, vice president of government relations for the Idaho Hospital Association, explained that there's been little action behind the words of appreciation.
"I can't emphasize enough right now how ... in the beginning, we were all talking about our health care heroes, and now we won't even put on a mask to help our health care heroes stay safe," Lawson said. "If people really want to honor their health care heroes, it's a pretty simple action to do that."
Cheer
While the rest of us exercised our civic duty voting this week, others went above and beyond.
Poll workers and those who tirelessly counted ballots Tuesday deserve our gratitude. Poll workers attend trainings and work long shifts as they assist people in choosing who our next leaders will be and deciding ballot questions.
Turnout in presidential elections is always higher, and, this year, workers faced challenges from the coronavirus.
Our Magic Valley counts were generally smooth and results came fairly quickly. For that, we have to thank county clerks, their staffs and the hundreds of people in the area who took time on Election Day and before to help out voters.