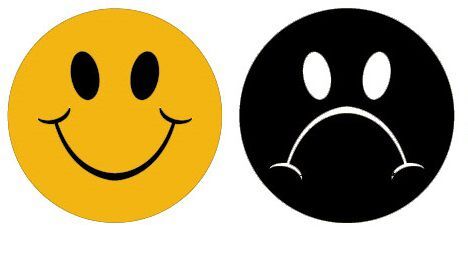 Cheer
Cheers to a decades-long career that touched almost every part of Idaho's court system.
Idaho Supreme Court Justice Roger Burdick will retire June 30 after 47 years of service.
Burdick has worked as a defense attorney, prosecutor, magistrate judge, district judge and eventually led the state's highest court as chief justice.
He began his legal career in 1974 when he received his juris doctor degree from the University of Idaho School of Law. He worked as an attorney in Twin Falls, as a deputy prosecutor in Ada County and then as a public defender for Camas, Lincoln, Jerome and Gooding counties. In November 1980, he was elected prosecutor for Jerome County. Nearly one year later, he was appointed as a magistrate judge for that same county.
Burdick was appointed a district judge in Twin Falls County in 1993 and became known for volunteering for challenging or sensitive cases — sitting in for an unavailable justice on two Supreme Court cases regarding the bidding system for state grazing leases. In 2001 he was assigned to preside over the Snake River Basin Adjudication and became the administrative district judge for the Fifth Judicial District.
Cheers, and enjoy retirement, Justice Burdick.
Jeer
Surprise, the government is trying to make it easier to hide public information from the public again.
Legislation to end the requirement that state agencies and local municipalities publish legal notices in newspapers headed to the full Idaho House this week.
The House State Affairs Committee approved the measure that would, yes, eliminate a source of income for Idaho newspapers (which we're clearly against), but also make it harder for Idahoans to find information on what's happening in their cities, counties, school districts, pest abatement districts, cemetery districts. . . you get the idea.
While newspapers are businesses, we don't get into this line of work to get rich. It's our mission to keep readers informed and keep governments in check.
The bill's sponsor says that governments could publish legal notices on their own websites, saying it would save entities money.
Here at the Times-News, we've caught local governments countless times failing to post even basic public meeting notices on their websites and failing to follow open-meeting laws, so we don't have high hopes they would have sparkling records posting legal notices as well. We also are regularly contacted by our print readers, many of whom rarely use computers, thanking us for continuing to provide a daily hard copy of the news.
Legal notices inform us of possible new laws, construction project bid requests and important meetings. Opposing lawmakers noted dropping these requirements would make finding legal notices incredibly difficult and could eliminate historical records of the notices.
Even Republican Rep. Vito Barbieri, a conservative six-term lawmaker with a history of feuding with journalists, opposed the bill.
"I am no friend of the newspapers given the history of deliberate and ruthless, reckless political misreporting at times," he said. "And I'd, of course, personally just love to hit the newspapers where it hurts — money."
Ouch. But despite his dislike of newspapers, he sees that this move hurts Idahoans, who would be forced to search for records on multiple websites rather than simply scanning the paper each day.
"I believe the necessity of proper physical archiving of news as well as notices for future historians is extremely important," he said.
Our neighbor to the north, Pam Morris, publisher of the Idaho Mountain Express in Ketchum, summed it up nicely.
"Print newspapers and newspaper websites are the best possible way to let the public know what government is doing," Morris said. "The bill would unnecessarily break that system and would leave Idahoans in the dark."
Cheer
COVID-19 cases in the Magic Valley have declined for the fourth week in a row.
The eight-county region had 328 new cases from Jan. 27 to Feb. 2, down 12% from the previous seven-day stretch.
It's nice to have some sustained good news on the coronavirus finally.
South-central Idaho hasn't seen that few cases since August. Cases have been decreasing since November by 6% per week, on average.
Idaho has experienced comparable decreases in case numbers, with weekly tallies dropping by approximately 7% per week since November. The Gem State had 3,571 new cases from Jan. 27 to Feb. 2.
Blaine County has lately been less fortunate than other Magic Valley counties. Blaine had 113 cases in the last seven days, whereas Twin Falls County, which is roughly four times larger, had 102.
Besides Blaine County, all Magic Valley counties are seeing either declining or steady COVID-19 case numbers.
Idaho's hospitals have been seeing significantly fewer COVID-19 patients in recent weeks. There are about 200 people hospitalized for COVID-19 statewide, down from roughly 400 at Christmas.
St. Luke's Magic Valley Medical Center had 11 COVID-19 admissions on Tuesday. The Twin Falls hospital has had between eight and 15 admissions every day since Jan. 27. Hospitalization numbers in Twin Falls and Idaho have been slowly, but steadily, falling.