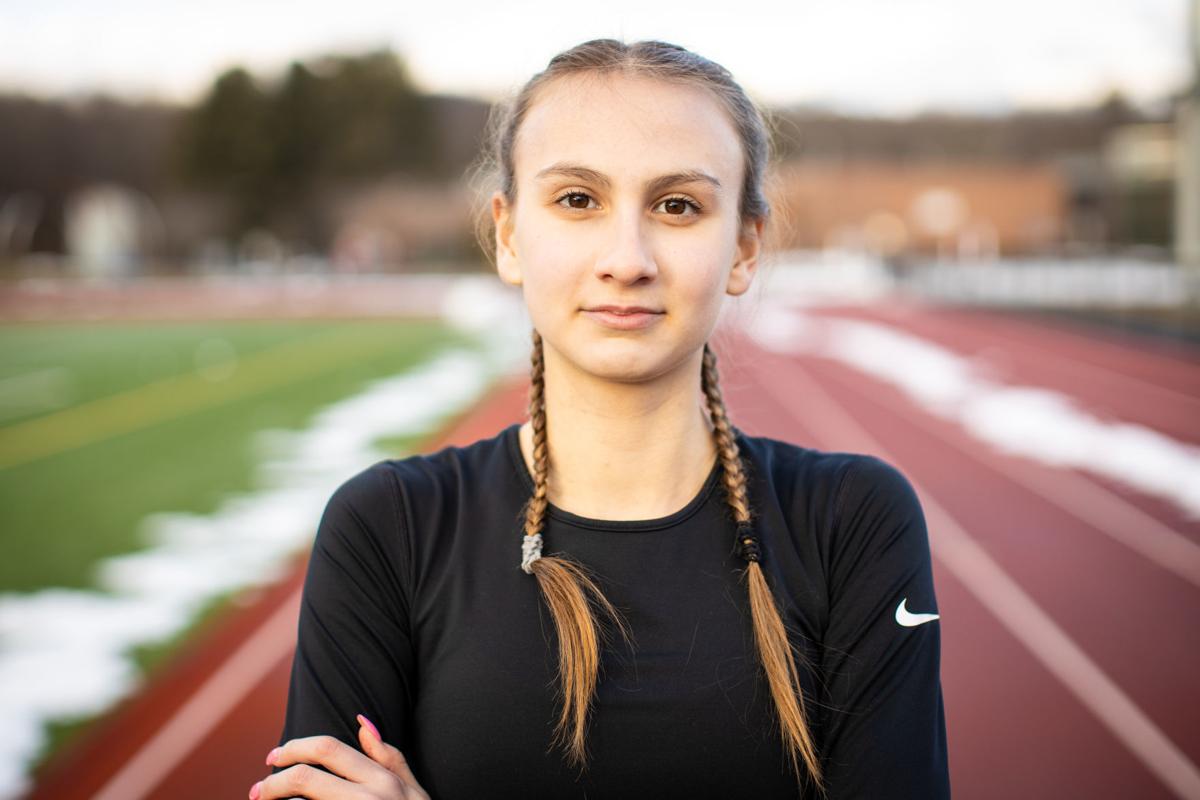 Editor's note: This reader comment uses the word "males" to refer to transgender women and girls.
With a recent stroke of the pen signing the Fairness in Women's Sports Act into law, Idaho Gov. Brad Little ensured that women and girls throughout his state will have a level playing field in competitive athletics for years to come. As the mother of a female athlete in Connecticut who has been beaten repeatedly by males allowed to compete in girls' track, I oppose the American Civil Liberties Union's attempt to dismantle a law that should serve as the model for other states, like my own.
Sponsored by female lawmakers — who both cite their sports backgrounds as one secret to their success — the law clarifies that only females may participate in girls' and women's sports throughout the state. Males who identify as females are still free to compete against other males, which is fully consistent with separating sports by biological sex to maintain competitive parity. And men can of course compete on teams specifically designated as co-ed. But female teams should be preserved for our daughters and granddaughters so that they can have opportunities to play and win that would otherwise be lost if males were allowed to join their teams.
It took great courage and conviction for Gov. Little and the legislators to pass this law. In recent months, they have faced vitriol from activist groups like GLAAD, Planned Parenthood, and, of course, the ACLU. And it has only grown exponentially worse since the law was signed on March 30.
But as I watched my daughter, Chelsea, lose race after race, opportunity after opportunity, to males over the past three years, I appreciate like few others can the courage it took Gov. Little to sign the bill into law. He's chosen to stand with female athletes like Chelsea, who deserve not merely a chance to compete, but to do so with the fair hopes of victory.
In doing this, Gov. Little has also joined us in facing the onslaught of ruthless condemnation that's now part and parcel of simply affirming that males and females are different. Adolescent males will always have physical advantages over comparably gifted and trained girls — that's the reason we have women's sports. When we choose to ignore those differences, it's girls who pay the price.
That's why my daughter and I decided, along with athletes Selina Soule, Alanna Smith, Ashley Nicoletti, and their mothers, to file a lawsuit through our attorneys with Alliance Defending Freedom to challenge this clear violation of Title IX's promise of a fair playing field for women and girls, just as both the U.S. departments of Justice and Education recently agreed that it is.
Here's my reality: Four times, my daughter has lost a state championship title to male athletes. It's been heartbreaking to see Chelsea work so hard only to lose because of a policy that inherently puts girls at a disadvantage. I learned what it's like to be told, "Your daughter has the right to participate, but not to win."
And now, my daughter isn't even allowed to enjoy her own victories. On back-to-back weekends since the lawsuit was filed in February, Chelsea won split-second races against one of the two male athletes who has dominated the field since 2017. Prior to filing the lawsuit, Chelsea had never beaten this athlete, whom she had raced head-to-head against for a state or New England championship title 10 different times. Ten times the male athlete took home the title of champion while Chelsea and other female athletes had to quietly settle for runner-up. None of the reporters asked her about those 10 races.
Instead, she's barely crossed the finish line by the time the media reacts by suggesting that her wins undermine our argument that it's fundamentally unfair to allow males to compete in women's sports. But what about the girls who should have finished second or third, or those who just missed the cut to advance to the next level? They would like us to ignore them — but we won't. They matter, and we are doing this for them, too.
Girls deserve to compete on a level playing field. I wish it didn't take a lawsuit or a state law to make that simple point, but that's where we find ourselves. It's taken courage for Gov. Little to sign Idaho's new bill into law. Here's hoping that brave move is not only affirmed in court but the first of many across our nation as we seek to save women's sports.
Christy Mitchell and her daughter Chelsea are plaintiffs in a federal lawsuit challenging Connecticut's policy of allowing transgender girls to compete as females.
Catch the latest in Opinion
Get opinion pieces, letters and editorials sent directly to your inbox weekly!