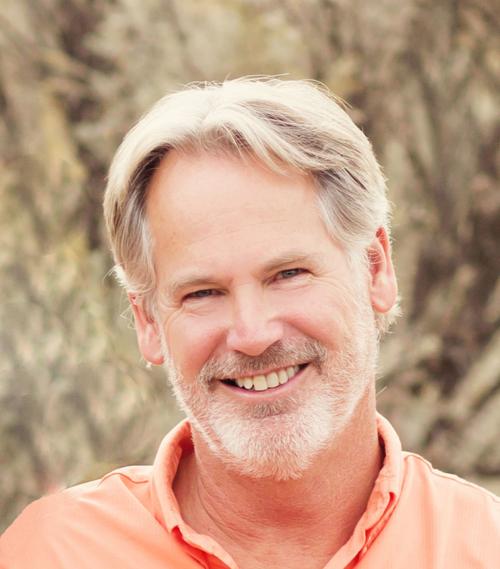 The effects of the Coronavirus on real property values varied greatly across the United States. Some states, especially on both coasts, completely shut down and devastated businesses as a result. Fortunately, Idaho's response to the pandemic was more balanced and we have thrived despite the Coronavirus.
In 2020, Twin Falls County experienced the largest percentage of increase in residential value in a single year in our history. The number of new homes and multi-family dwellings that started construction in 2020 was equal to, or more than, the previous records set in the 2005-2006 housing boom. While the majority of rural and urban communities across the country did experience different levels of economic impact resulting in a slowdown, that does not describe our county. Businesses in Twin Falls County slowed initially, but started to recover in the summer of 2020. By the end of last year, many of our local businesses were seeing an increase in revenue when compared to the same period the prior year.
The first Monday of June, the Twin Falls County Assessor mailed the 2021 Assessment Notices to all property owners in Twin Falls County. These notices will show the "market value" of each property as of January 1st, 2021. Every year, the Assessor staff physically visits about 20% or 8,000 of the 40,000 parcels in our county. Although we only visit 8,000 properties in any given year, we revalue all properties on an annual basis; his five-year cycle is ongoing and never ends. As Assessors, we are to measure the market value of real property without regards to property taxes. Most property owners are shocked by the increase in value; while they could sell their property for that price, most choose not to sell.
On average, residential properties increased 23% last year. A year that started with the Covid Virus closing down parts of the country, with local businesses struggling to stay open and with schools modifying the education process, finally ended with the largest increase in residential real estate values in years. With that being said, commercial and agricultural values stayed static. The average $200,000 home grew into a $250,000 home because of the shortage of available properties. A decrease in supply increased demand and the increased demand resulted in higher prices. We are all familiar with the supply and demand relationship and how they affect each other. Many people chose to build a new home, which is also more expensive now. In addition to our growth, construction costs continue to rise and are pushing up the cost of new homes and commercial construction.
Counties in the Treasure Valley have experienced similar increases in value. There are other counties in Idaho reporting their residential values are increasing by up to 40%. Idaho is one of the fastest-growing states in the U.S. and has seen a huge number of new residents migrating from other states around the country. In addition to our growth, construction costs continue to rise and are pushing up the cost of new homes and commercial construction.
Fortunately, in Idaho, our property taxes are determined on a floating levy rate method so when residential value goes up 23%, property taxes, it doesn't mean property taxes increase 23%. Property taxes are affected by the taxing districts annual budgets which are capped at a 3% increase. Without tax shifting from commercial to residential, property taxes can't generally increase more than 3% unless a new bond is approved by the voters.
The 2021 Idaho Legislative Session ended with the passage of House Bill 389 relating to property taxes. It is a complex bill that affects many aspects of the Idaho Property Tax Code from the way counties budget every year, calculate new construction to expand services for new growth, and a few changes to the Property Tax Reduction "Circuit Breaker" program. One change that you will notice on your assessment is an increase to the Homeowner's Exemption from $100,000 to $125,000 which is now 50% of the value up to $250,000 or a maximum of $125,000. For homes under $250,000, the taxable value only increased 14% because of the increase in the exemption.
In Idaho, we have income, sales and property taxes. Property taxes are local taxes and stay local and are spent locally. They fund your public schools including community colleges like CSI, roadways, police protection, fire protection, public parks, water systems, waste water systems, libraries, weed abatement and ambulance service, along with other programs. I always remember somebody paid to build the schools I went to and the ones my children attended.
When you are feeling over-taxed, ask yourself which service would you chose to eliminate. According to a study, property taxes are the most hated. They affect low and middle-income families more than the wealthy. On the other side of the coin, it is an annual struggle for taxing districts including the City and County to maintain the level of service we have grown to expect. It seems like everything is going up in price. It is difficult for elected officials to balance the need for funding with looking for ways to provide relief to struggling taxpayers. I know firsthand our County Commissioners review the budgets of 25 different departments, line by line, and judge whether it is a need or a want. It is the taxpayer's money being spent and they take that job seriously.
Property taxes shouldn't force our seniors to have to sell their home because their retirement income is too low. The State of Idaho provides programs like the Circuit Breaker and Tax Deferral to help those in need. The new legislation bill passed this month updated both the Property Tax Relief Program and the Tax Deferral program, which is a little like a reverse mortgage, to help those taxpayers in need of assistance.
So, in June, don't forget to pay the second half of your property tax bill for Tax Year 2020. Watch for your assessment notice and contact our office if you have any questions. You have until the fourth Monday of June to come into our office if you disagree with the value or go to the County Commissioners office to file an appeal with the Board of Equalization. We will not be able to estimate your tax liability for Tax Year 2021 until September when the new levy rates are set. Our office is already working on values for this tax year 2022 that will be complete in May of next year. So far, it is a little unbelievable the real estate market hasn't slowed down, but Idaho is a bright spot in our country.