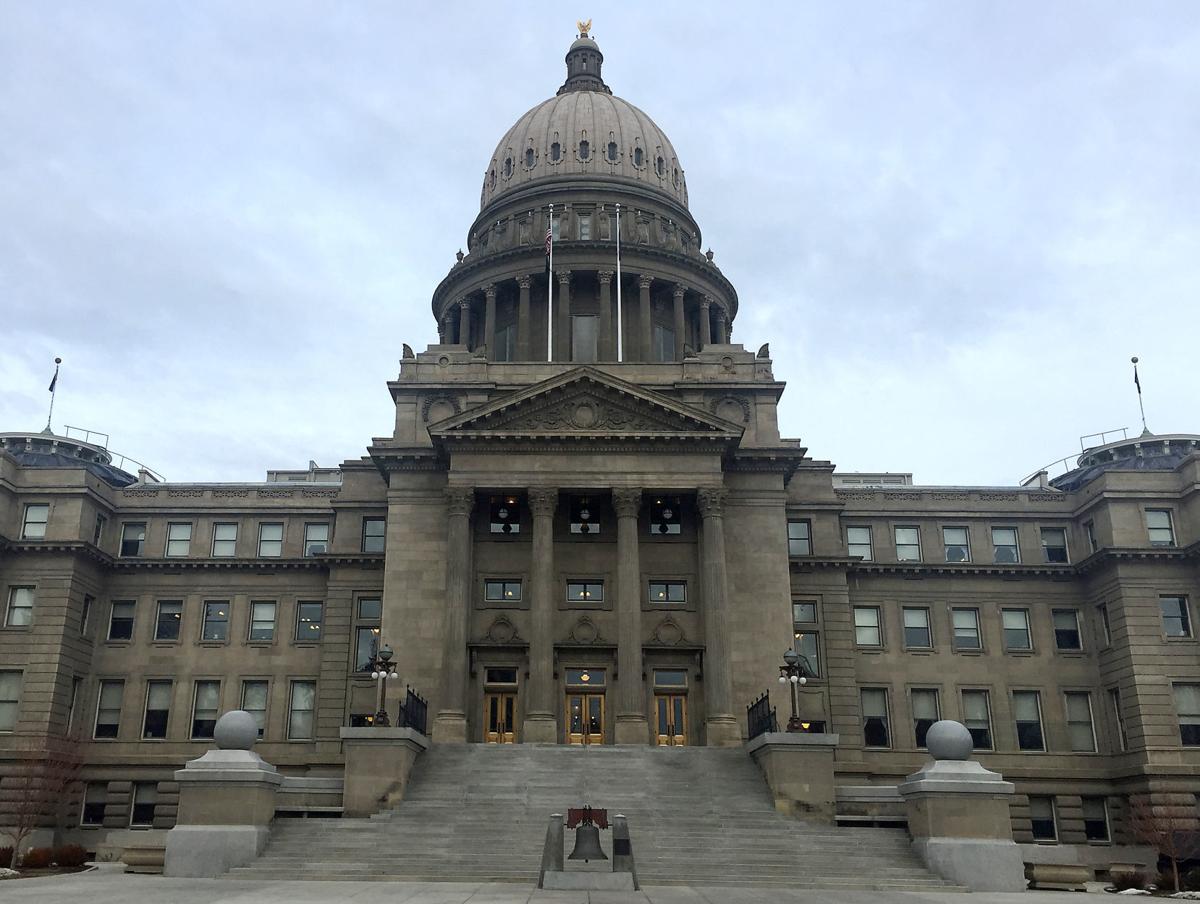 Idaho's state legislature did very little to distinguish itself in 2020. In fact, we'll probably get sued again for more harmful legislation Gov. Little just signed into law. However, one bill co-sponsored by two Twin Falls lawmakers could bring much-needed relief to hundreds of Idaho families who face financial ruin in the wake of the Covid-19 pandemic. The legislation didn't make any headlines because the subject of bankruptcy exemptions doesn't exactly make for scintillating copy. But, this new law couldn't have come at a better time.
Before we delve into the new legislation, a few things about bankruptcy. First, thousands of Idahoans file for bankruptcy each year. I know. I am a former bankruptcy trustee who administered thousands of cases over a period of seven years. Chances are, you know someone who has filed. Second, bankruptcy debtors tend not to be "dead beats." Case law makes it clear the vast majority of debtors are "honest but unfortunate." I can attest to this. While not every bankruptcy debtor is pure of motive, the crooks are rare. As a bankruptcy trustee during the financial crisis, I saw thousands of people who held on for as long as they could before filing. Job losses and foreclosures proved to be too much for them in the end — especially for those with children. I've never met anyone who wanted to file for bankruptcy. But, eventually, financial reality catches up with pride.
The main purpose of filing for bankruptcy is getting a "fresh start." This is the actual legal term. In other words, debtors who file for bankruptcy get relief from their creditors — and most of their debts — so they can start over again on their financial future. Bankruptcy has provided this relief (in one form or another) for over 120 years in our country. Bankruptcy "exemptions" work hand-in-hand with this ideal. Exemptions allow debtors to shield certain property (equity in their home, a vehicle, household goods, etc.) from the bankruptcy trustee so they can facilitate their "fresh start." After all, if you had to give up EVERYTHING you own in bankruptcy, what's the point?
These facts are important because jobless claims are spiking in Idaho and across the country. Who could be more "honest but unfortunate" than someone who loses their jobs as a result of a worldwide pandemic? Covid-19 was not the impetus for the new legislation we're going to talk about (rising home prices were), but given the fallout from the virus, the timing of the new law could not be better.
House Bill 464 (co-sponsored by Reps. Laurie Lickley, Linda Hartgen and Bryan Zollinger and signed into law by Gov. Little last week) raises the exemptions on several key types of property: the homestead (your home), tools of the trade, vehicles, and the so-called "wild card."
So, what are "exemptions?" Basically, they protect the equity you have in certain types of property. For instance, House Bill 464 raises the "homestead" exemption from $100,000 to $175,000. This does NOT mean you will lose your home in bankruptcy if it is worth more than $175,000. All the exemption protects is equity. In other words, if you have a $300,000 house with $125,000 left on the mortgage, your equity is protected by the new exemption. If, on the other hand, you have a $300,000 home free-and-clear, you could be in trouble.
The same goes for the new, higher, vehicle exemption. House Bill 464 raises the exemption from $7,000 to $10,000. Again, this protects equity. I can say from experience that very few people have $10,000 equity in a car or truck. As such, the vast majority of bankruptcy debtors will keep at least one vehicle so long as they maintain the payments.
In my opinion, the best feature of this new law is the drastically increased exemption in "tools of the trade" from $2,500 to $10,000. "Tools of the trade" are basically what you think they are — the things you need to make a living. For example, a carpenter in bankruptcy would be able to exempt up to $10,000 worth of hammers, saws, levels, etc. A graphic designer would be able to exempt things like computers, photographic/video equipment and the like. Having taken tens-of-thousands of dollars worth of tools over the years, this new exemption is long overdue. I can't think of anything that facilitates the "fresh start" more than the actual tools that allow people to make a living.
The "wild card" exemption nearly doubled from $800 to $1,500. This exemption can apply to any "personal" property (anything but real estate) that is "tangible" (something you can physically touch — so no bank accounts or stocks). I can say from experience that many more Idahoans will be able to keep their ATVs, snowmobiles and dirt bikes as a result of this. Whether this is conducive to the "fresh start" — I'll leave that to you.
The fallout from Covid-19 continues to play out. However, given all the comparisons to the 2008-2009 Financial Crisis, it's a safe bet more and more Idahoans will be heading toward bankruptcy in the coming months or years. While House Bill 464 did not anticipate a global pandemic, it will give the "honest but unfortunate" debtors of Idaho relief when it is needed most.
Jeremy J. Gugino is a Democratic communications volunteer.
Catch the latest in Opinion
Get opinion pieces, letters and editorials sent directly to your inbox weekly!