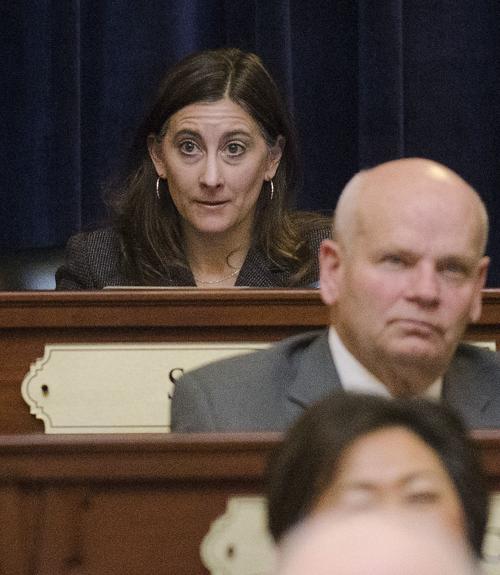 Bonner County Sheriff Daryl Wheeler writes a letter to the Idaho governor complaining that a statewide stay-home order is unconstitutional and that public health officials have misled the country about the seriousness of coronavirus, which he says "is nothing like the Plague."
He wants legislators to return to Boise for an emergency session to discuss the merits of a "letter circulating around the country" written by a Florida guy named Alfie who rants about globalists and the World Health Organization manipulating the media to "sensationalize" the seriousness of the coronavirus outbreak. The letter, which the sheriff has posted on the Bonner County Sheriff's Office's Facebook page, devolves into a tinfoil-hat diatribe against the "New World Order," which is trying to bring down the economy and President Donald Trump.
Idaho Rep. Heather Scott, R-Blanchard, sends an email out to her followers, calling coronavirus "the virus that tried to kill the constitution," and suggests that the global pandemic is being used "to push a global, socialistic agenda while in the midst of a national emergency."
Idaho Lt. Gov. Janice McGeachin posts a poll on Facebook, just hours after Gov. Brad Little issued a statewide stay-home order.
"This afternoon, Gov. Brad Little issued a sweeping, statewide stay-at-home order that came as a surprise to many Idahoans, myself included. Effective immediately, this order closes all non-essential businesses, forbids all non-essential travel, and bans all public gatherings for the next three weeks. Do you support the Governor's decision?"
It's worth noting that 74% of 13,600 people voted "Yes," they supported Little's decision.
Another state representative, Rep. Tim Remington, R-Coeur d'Alene, also known as "Pastor Tim," who was appointed by Little this session when John Green was removed from office after he was convicted of a federal felony, also questions Little's stay-home order as unconstitutional and gathers people at his church for Sunday service.
He later tells TV station KREM that McGeachin told him it's up to individual church leaders to decide what's right, "not determined by the community, unless you want to start violating big time our First Amendment rights."
He says that the people who come to the service in person are going shopping, "they're out there, they're in it, so they're not really afraid of it."
Remington echoes complaints about the news. "If all you listen to is the news right now, then they are afraid. And why would they be afraid? In north Idaho, we've had no deaths. In the state of Idaho, 1.5 million, we've had six. OK? Six!" He says. And he compares coronavirus to "the regular flu."
He says he fears there might be more suicides than flu victims "because of oppression."
Well-intentioned ignorance is still ignorance. When it comes to coronavirus, it's dangerous.
COVID-19 is not the common cold. It is not the seasonal flu, which kills about 300 Idahoans each year. It is not the plague, which is treatable with antibiotics. COVID-19, the disease caused by the coronavirus, is more deadly, is highly contagious and threatens to overwhelm our health care system. We don't have enough medical supplies, we don't have enough ICU units or hospital beds, we don't have enough tests, and we don't have enough ventilators in the case of a major outbreak.
No, we're not all going to die of coronavirus. That is not the point.
The point is that if we don't contain the spread of coronavirus, we're going to have too many sick people to be able to take care of. And not just COVID-19 patients. That means that if you have a heart attack completely unrelated to coronavirus or you're in a car accident or if you have an asthma attack or allergic reaction, our hospitals and health care professionals would be so overwhelmed with coronavirus patients, they wouldn't be able to help you.
Recognizing this for what it is — a national crisis — several governors, including our own Gov. Brad Little, declared a state of emergency and subsequently issued a stay-home order statewide.
This isn't tyranny. The people still can assemble, albeit virtually. The government isn't shutting down businesses to take your livelihood or nationalize the means of production. This temporary shutdown is meant to save lives, not control them.
We don't expect the Bonner County sheriff to start believing Dr. Anthony Fauci over Alfie from Naples, Florida, any time soon. But we ask voters to consider this type of representation when they vote and decide whether these kinds of extremist views are really good for Idaho.
Catch the latest in Opinion
Get opinion pieces, letters and editorials sent directly to your inbox weekly!