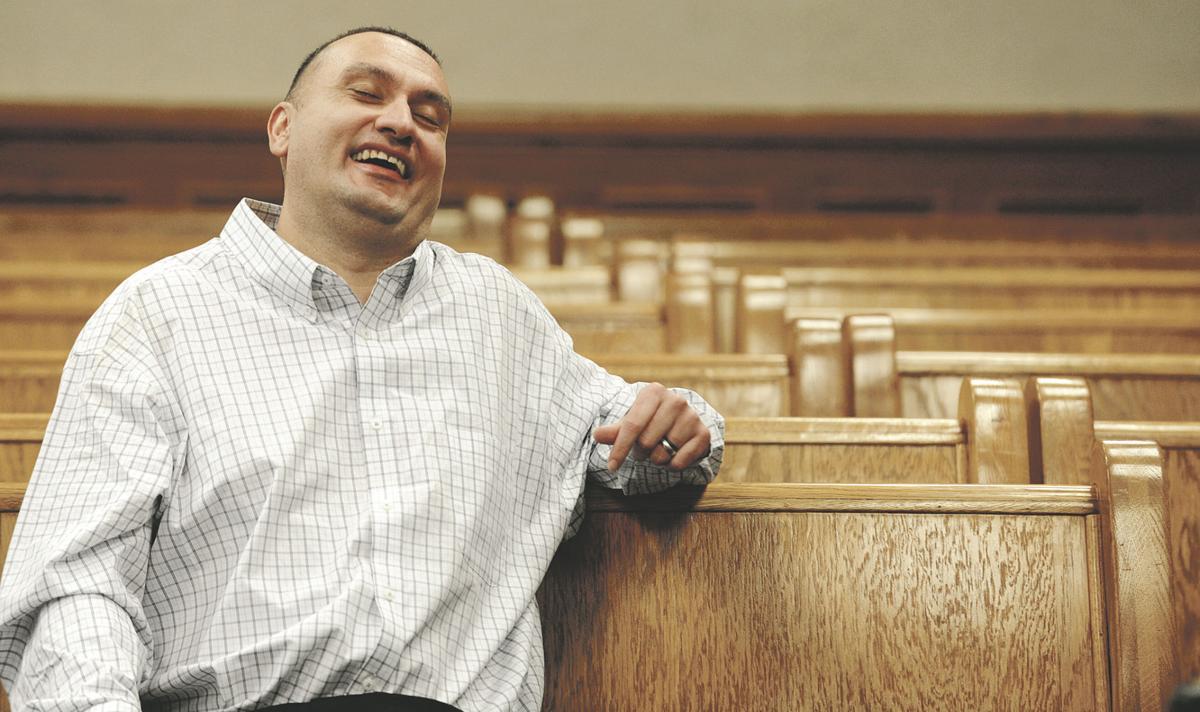 Conscience demands that anyone falsely convicted of a crime and later exonerated should not walk away with little more than a handshake and the clothes on his back.
Idaho's current batch of lawmakers can justifiably take pride for answering that cry for justice.
The Idaho Wrongful Conviction Act makes a simple pledge. When a miscarriage of justice occurs, the people of Idaho will try to make good.
Anyone wrongfully convicted will be compensated:
l $25,000 for each year spent on parole.
l $62,000 for each year imprisoned.
l $75,000 for each year spent on death row.
Twice in this century, two Idahoans served time for murders they did not commit.
In 2001, Charles Irvin Fain ended 18 years on death row after his 1982 conviction for the murder of 9-year-old Daralyn Johnson of Nampa, based on faulty forensics and the testimony of two jailhouse snitches, was overturned by DNA evidence.
In 2017, 20 years of false imprisonment came to a conclusion for Christopher Tapp, whose conviction for the 1996 murder of Angie Dodge of Idaho Falls was constructed upon the false confession police coerced out of him — by feeding him details of the crime, threatening him with the death penalty and essentially weaponizing a lie detector test. Initially freed on a plea-bargain, Tapp was fully exonerated two years later.
In both cases, DNA went beyond clearing the men; it also led to the true culprits.
Using genetic genealogy, Canyon County law enforcement last year charged convicted sex offender David Allen Dalrymple, then 62, with Johnson's murder. At the time, Dalrymple was serving 20 years to life for a 2004 conviction of kidnapping, lewd conduct and sexual abuse of a minor between 9 and 11 years old.
That same technology led Idaho Falls police to arrest Brian Dripps, then of Caldwell, for the Dodge murder. Dripps pleaded guilty to rape and murder in a plea bargain that will see him serve at least 20 years in prison — ironically less than the 30-year minimum handed down in Tapp's case.
Making Idaho the 36th state to compensate those it wrongfully convicts had broad support. Last year, the measure passed with one dissenting vote, only to have Little veto it. Once the bill's sponsor, Sen. Doug Ricks, R-Rexburg, addressed the governor's concerns, his proposal cleared both houses of the Legislature unanimously. Little signed it into law on March 5 in the same Idaho Falls courtroom where Tapp was originally sentenced.
But that belies the decades-long efforts on the part of civil liberties lawyers to pass a wrongful conviction compensation package in Idaho, where the law-and-order wing of the GOP resisted its passage.
Over time, their case became only stronger. Belief in the infallibility of the criminal justice system collapsed as the Innocence Project secured the release of 375 wrongfully convicted people across 37 states. Among that group, Fain and Tapp served some of the longest sentences.
Fain was one of only 21 death row inmates exonerated.
Tapp was among 44 whose conviction stemmed from a false confession.
Also painfully clear were the usual suspects behind wrongful convictions: An inadequately funded and overwhelmed public defender system. The failure of eyewitness testimony. An unfounded belief in the credibility of jailhouse snitches. And police investigatory methods — whether it was an over-reliance on hair sample analysis or faulty interrogation techniques — that failed to get at the truth.
Those lessons are not lost on a new generation of Idaho lawmakers — from both the right and left — who have demonstrated an openness toward reforming the criminal justice system.
Here's hoping a consensus builds behind making more investments in public defenders.
Or reversing Idaho's retreat from the parole and probation reforms it had earlier enacted.
Too many people are locked up because the state enacted mandatory minimum sentencing and eliminated earlier release for good behavior. Both vestiges of the 1980s and 1990s need repeal.
No system capable of mistakes should possess the power to execute. Abolish the death penalty.
Nor should the state ever repeat its misguided experiment with allowing a for-profit private prison to operate within its borders.