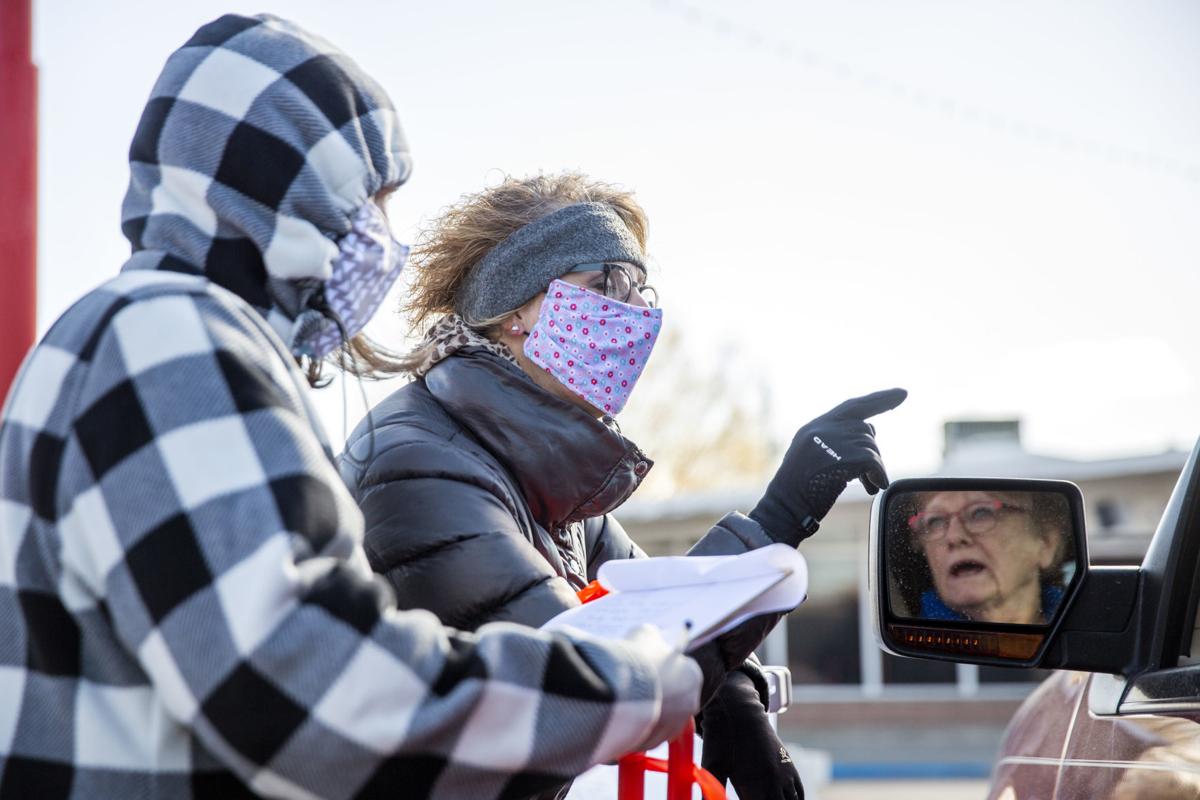 Earl Sullivan, owner of Telaya Wine, has seen the full gamut of reactions to reopening his tasting room in Garden City.
On one end of the spectrum, people have complained that he's opening too soon and he should remain shuttered. On the other end, customers have complained about the measures he's taking to keep his employees and customers safe.
"We're trying to educate," Sullivan said. "We're trying to be transparent and clear about what we're doing to keep staff safe and to keep our customers safe."
Those measures include no bar service, tables and chairs set 10 feet apart to promote social distancing, a limitation of no more than six people at a table or in a group, designated exit and entrance, employees wearing masks and having specific, narrow tasks to prevent any sort of cross-contamination.
Sullivan is a self-described "neat freak," so he already was meticulous in cleaning his popular tasting room, even before the coronavirus pandemic. Now, he's doubled down on the cleaning, doubled the size of his patio, decreased the number of tables and is doing email receipts only — no paper.
He and his wife, Carrie, reopened their tasting room as part of Gov. Brad Little's Stage 2 reopening plan.
Nearby, Joe's Crab Shack is also taking measures, including limiting in-dining capacity to 25%, screening employees daily, increasing cleaning and sanitizing, and using disposable and no-touch menus.
We applaud businesses like Telaya and Joe's Crab Shack, which have popular patios right along the Greenbelt. They are reopening cautiously, working to move our economy forward while at the same time taking measures to ensure public safety. Because, after all, if we have another spike in COVID-19 cases, it's back to square one, and that will be bad for business.
But we need to make sure we respect the measures that businesses are taking.
Private businesses have every right to dictate the conditions under which someone can enter their private property, including mandating masks to protect their customers and employees.
If you go to someone's house and they ask you to take off your shoes, you take off your shoes. It's their house.
If Costco asks you to wear a mask, you wear a mask. It's their store.
Videos of customers getting in fights with store employees over requirements to wear face masks are going viral. On a more serious note, a security guard in Michigan was shot and killed when he told a customer a face mask was required, and a customer of a Waffle House in Colorado shot and killed an employee after being told to wear a face mask.
The coronavirus pandemic is stressful enough. We shouldn't be making it worse with these fights over wearing masks in public.
As Idaho and the entire country muddles its way through the coronavirus pandemic and varying stages of reopening, fissures in our social fabric are opening up.
We support social distancing measures and recommendations for wearing face masks in public, and support the businesses that are trying to balance reopening the economy with public health. A majority of Idahoans, as well, support Idaho's reopening plan.
A recent poll conducted by the Idaho Association of Commerce and Industry found that 75.5% approve of Gov. Brad Little's handling of the pandemic, and 79.3% support the Idaho Rebounds phased-in reopening of the economy as critical for the state's long-term health.
The poll also found that 64.7% of Idahoans trust the health care professionals for guidance in the ongoing decisions to balance the needs of societal health, liberty and prosperity in moving the state safely forward.
So let's all work together to patronize businesses doing it right and respect the measures they're taking to keep us all safe.
Statesman editorials are the unsigned opinion expressing the consensus of the Idaho Statesman's editorial board.
Catch the latest in Opinion
Get opinion pieces, letters and editorials sent directly to your inbox weekly!