Many of you who read these comments may not be able to relate to them, but more than a few of you will.
We all occasionally delude ourselves. Usually our delusion provides self-defense, such as when we justify not getting a job done by convincing ourselves we were uncharacteristically flooded with an overwhelming amount of unexpected work, when we actually just got a little sloppy and let it slide. Or when we take someone's love and kindness for granted by acting as if their love was no big deal to begin with, when, to the giver, it was a very big deal indeed.
Sometimes we get called out for our blasé disregard of another's openness. When it happens, their criticism wounds our own fragile pride, so perhaps we apologize, but we offer it with the slightest sniff of condescension — a sort of "there, are you happy now?" unconvincing confession of guilt, that may meet the technical specifications of an apology, but with none of the heart.
Well, what of it? We still have friends, sort of, and acquaintances by the dozens, whom we vaguely believe to be closer connections than they actually are.
I'm speaking of those who spend their years like the rest of us, except that they live their lives with a certain detachment.
We all know such people. And we may even be friends with them, to a point. They are often lively and quick-witted. At parties, where a certain superficial giddiness is mandatory, such people can be counted on to keep the good times rolling. Superficiality, after all, is their element. They sparkle and laugh. They are often admired by their fellow party-goers, who may themselves wish they possessed such effortless joie de vivre.
The ability to detach is neither a strength nor weakness. It can be a useful skill, when applied correctly. It enables the operating room doctor to work with focused precision when a human life hangs in the balance. It allows a basketball referee to call a deserved sixth foul on the son of the ref's next-door neighbor. It guides a good boss in course-correcting an earnest, but unfocused, employee.
But any skill can overwhelm its owner if allowed to run unchecked. Like a drug, the ability to detach can become a too-easy default mental state, where the risk of emotional pain is wiped away by the refusal to feel any emotion at all. When an individual's detachment is complete, there is still much for the rest of us to admire, but little to love.
But to the detached, it's an acceptable tradeoff. Perhaps, so the reasoning goes, I will not be loved, but it will be because I choose not to vulnerably love in return. I am the one who retains control.
All of us have feelings like this from time to time, but we are smart enough to recognize that long-term detachment is just another of life's anesthetizing drugs — perhaps useful when used on rare occasions, but with deadly effects after long-term use.
But for some, especially those emotionally injured in their youth, the urgent need to detach is a near-inescapable demand of a psyche constantly prepared to flee any emotional openness that risks vulnerability. Better, the mind reasons, to know only the bland dullness of detachment than risk the knife-wounds of emotional vulnerability.
I think that all of us have probably passed through the borders of this kind of behavior at some point. Detachment is an excellent cover-up for nervousness or awkwardness. It allows us to simultaneously be both a participant and a spectator.
Perhaps this is was one of Mr. Shakespeare meanings when he wrote that "All the world's a stage, and all the men and women merely players. They have their entrances and their exits, and one man in his time plays many parts."
Personally, I find Shakespeare's observations to be both encouraging and disheartening. We're not the first, he tells us, to feel like mere players on a stage as we move through our appointed scenes, encased in our emotional armor, guarding our hearts against the ever-present possibility of pain.
But, as he points out, for all our modern accomplishments and protections, we are still human, and humans, it seems, never really change.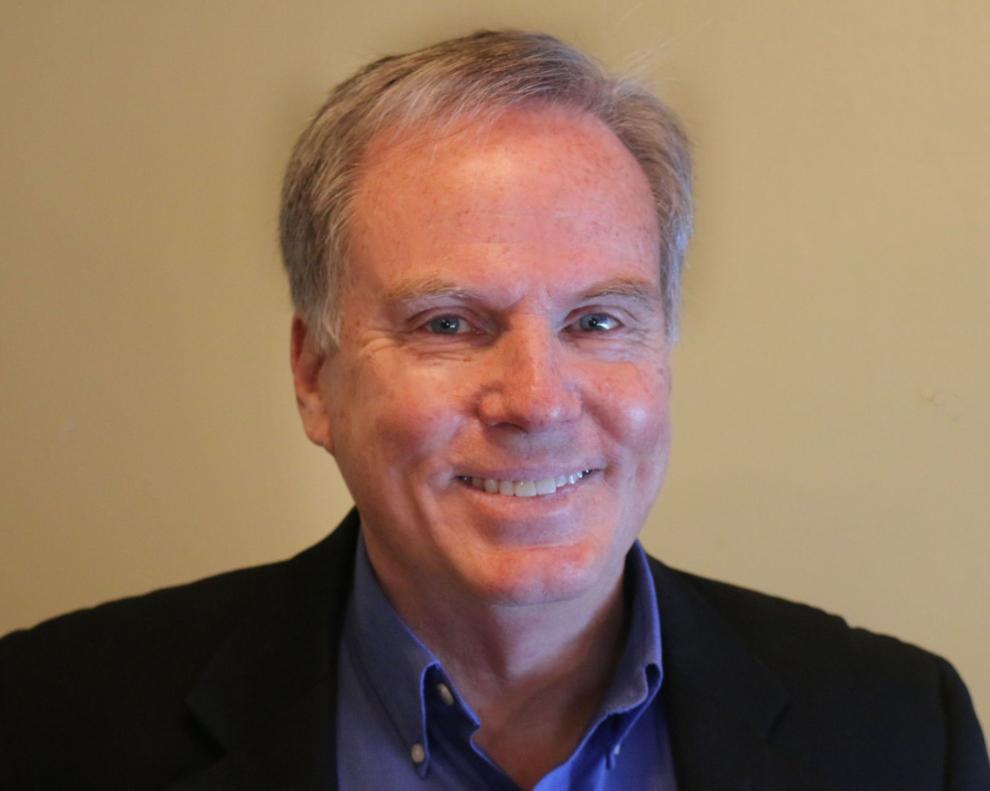 Chris Huston is an author and award-winning columnist living in the Magic Valley. Connect with Chris on Facebook and Instagram at Chris Huston-Finding My Way and at chrishustonauthor.com.