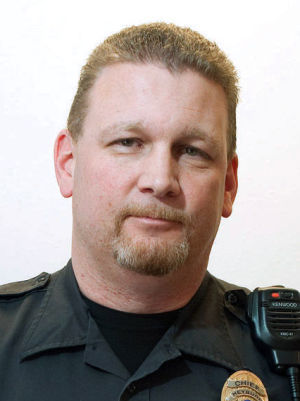 Q: Who has the authority to put stop signs in certain places? — Bob
A: That depends on the location you are talking about (obvious answer, right?).
If the intersection intersects with a state road then the authority would be the state and that local jurisdiction. The state would have the main say but could take input from the local jurisdiction to add more safety to the area.
The county would have authority over county roads and placement of stop signs. That of course would mean the cities would have authority over city stop signs. In many cases that decision is left up to the city police chief along with the street departments. All state roads would be done by the Idaho Department of Transportation.
Many counties have a traffic safety board where these issues can be brought to study areas that might need stop signs.
Q: Hi, I hesitate to ask a question that might tempt citizens to take officers away from important, crime-fighting tasks and toward general housekeeping but here goes: As I walk around my neighborhood, I see vehicles that will never be used again parked on residential streets and in yards for weeks/months. These have expired or no licenses plates and are obviously junk. Is there a time limit after which they can be impounded? Can police ticket them? — Mike
A: Where the vehicles are is going to be the answers I give. If the vehicles are parked on the street and have not been moved for over 48 hours then the vehicle could be assumed abandoned and be towed after tagged for removal after 48 hours if not moved.
As far as citation I don't believe the owner could be cited under state code as it is more for traffic hazards that are parked in the lane of travel.
Now as far as being on somebodies property, if the owner of the property did not own the car that car could be tagged for 48 hour removal but an attempt to contact the owner must be made. If the vehicle was not removed by then, the vehicle could be removed per land owner's request. I will let you know that some agencies make the home owner call a tow service to remove the vehicle.
If there was an ordinance dealing with either of these situations then a citation could be the result as well as towing fees but that again would be determined by ordinance and the court.
Officer down
Please put these officers, killed in the line of duty, and their families in your prayers. They fought the good fight, now may they rest in peace. God bless these heroes.
Deputy Sheriff Anthony Redondo, Imperial County Sheriff, California
K-9 Max, St. Joseph Police, Missouri
Have a question for Policeman Dan? Email your questions to policemandan@cableone.net or look for Ask Policemandan on Facebook and click the like button. Mail to: Box 147, Heyburn, Idaho, 83336.
Dan Bristol is the City of Heyburn chief of police.