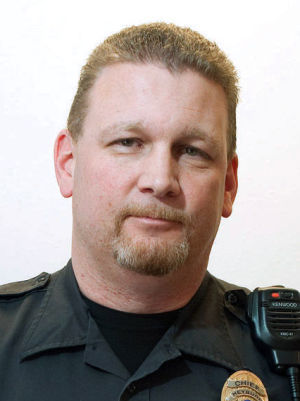 Q: Was wondering what the current policy is for funeral procession is?
At Eastland Drive and Kimberly Road there appeared to be a funeral procession. I noticed motorcycles with headlights on in the cemetery, but nobody else and saw no police or funeral home escort. No cars that I could see had lights on, and a lady walked into the intersection apparently trying to get people to stop (not a safe thing to do on Kimberly Road). — Dennis
A: As far as what the policy is in Twin Falls, I have no idea what the policy is for funerals involving police escorts. I can only speak on the policy is where I work and that is that we usually don't assist because of liability issues. Even though the policy is unwritten we rely on funeral homes to provide escorts. There are some times however where the funeral procession is large enough that we have provided intersection assistance.
As far as the law, here is what Idaho code 49-2701 reads: "FUNERAL PROCESSION RIGHT-OF-WAY — FUNERAL ESCORT VEHICLES — FUNERAL LEAD VEHICLES. (1) "Funeral procession" means two or more vehicles accompanying the body of a deceased person, in the daylight hours, including a funeral lead vehicle or a funeral escort vehicle.
"(2) "Funeral lead vehicle" means a motor vehicle, including a funeral hearse, properly equipped, pursuant to section 49-2702, Idaho Code, leading and facilitating the movement of a funeral procession.
"(3) "Funeral escort vehicle" means any motor vehicle properly equipped pursuant to section 49-2702, Idaho Code, and which escort facilitates the funeral procession and serves to direct traffic as provided in this section.
"(4) Pedestrians and operators of all vehicles, except as stated in subsection (7) of this section, shall yield the right-of-way to any vehicle which is part of a funeral procession being led by a funeral escort vehicle or a funeral lead vehicle.
"(5) Whenever the funeral escort vehicle or funeral lead vehicle in a funeral procession enters an intersection, the remainder of the vehicles in such funeral procession may continue to follow the funeral lead vehicle through the intersection, notwithstanding any traffic control device or right-of-way provisions prescribed by statute or local ordinance, provided the operator of each vehicle exercises reasonable care toward any other vehicle or pedestrian on the roadway.
"(6) Except as provided in subsection (7) of this section, the driver of a funeral escort vehicle may direct the drivers of other vehicles in a funeral procession to proceed through an intersection or to make turns or other movements despite any official traffic control device. The driver of a funeral escort vehicle may direct and control the drivers of vehicles not in a funeral procession, including those in or approaching an intersection, to stop, proceed, or make turns or other movements without regard to an official traffic control device. Funeral escort vehicles may exceed the speed limit by fifteen (15) miles per hour when overtaking the funeral procession to direct traffic at the next intersection.
"(7) Funeral processions shall have the right-of-way at intersections regardless of traffic control devices, subject to the following conditions and exceptions:
"(a) Operators of vehicles in a funeral procession shall yield the right-of-way to an approaching emergency vehicle giving an audible or visible signal; and
"(b) Operators of vehicles in a funeral procession shall yield the right-of-way when directed to do so by a police officer.
Officer down
Please put these officers, killed in the line of duty, and their families in your prayers. They fought the good fight, now may they rest in peace. God bless these heroes.
Superintendent Scott D. "Slip" Mahoney, Delaware County Bureau of Park Police and Fire Safety, Pennsylvania
Police Officer Chris Oberheim, Champaign Police, Illinois
Police Officer Jeremy Brinton, Nogales Police, Arizona
Corporal Thomas Wade Frazier, Artesia Police, New Mexico
Police Officer Scotty Triplett, Memphis Police, Tennessee
Detective Stephen Arnold, Jefferson Parish Sheriff, Louisiana
Have a question for Policeman Dan? Email your questions to policemandan@cableone.net or look for Ask Policemandan on Facebook and click the like button. Mail to: Box 147, Heyburn, Idaho, 83336.
Dan Bristol is the City of Heyburn chief of police.