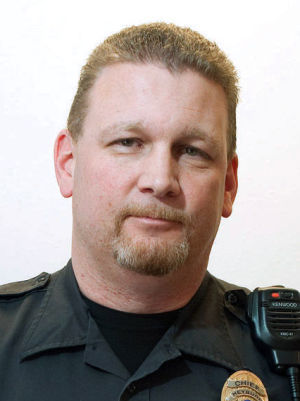 Q: Other than continually complaining to the person who lets the cows out, is there anything I can do (other than shoot them which is probably not legal). The cows in question are technically on my property, which is also an easement for the canal company. The canal company says they don't care as long as they have access. — CLJ
A: Your story is very moo-ving (you laughed, I saw it). Seriously though no matter how empty your meat freezer is don't try to fill it up; the meat would be very expensive.
The answer to your question would depend more on your city or county ordinances where you are. I couldn't find any state laws that dealt with cows being out.
Idaho code 25-2112 deals with ranging stock. It reads: "It shall be unlawful for any person or persons owning livestock, or the agent or employee of such person or persons, to allow any cattle, horses, sheep or hogs to range or graze within the platted limits of any incorporated town or village of more than five hundred (500) inhabitants, between the first day of September and the first day of April, without a herder."
If your city or county ordinance does not allow for cattle to be out running around then that neighbor could be cited under that ordinance. Most ordinances have a one warning rule though.
If the area you are in is considered open range then there is a law that excludes the owner from being liable for damage the cattle create.
Idaho code 25-2118 reads: "No person owning, or controlling the possession of, any domestic animal running on open range, shall have the duty to keep such animal off any highway on such range, and shall not be liable for damage to any vehicle or for injury to any person riding therein, caused by a collision between the vehicle and the animal. "Open range" means all unenclosed lands outside of cities, villages and herd districts, upon which cattle by custom, license, lease, or permit, are grazed or permitted to roam."
If your property is not open range land then the owner could be liable for any damage the cattle created.
Finally I will always go to talking to the owner yourself before getting law enforcement involved. If the owner refuses to fix the problem the court might help in the fix.
Officer down
Please put these officers, killed in the line of duty, and their families in your prayers. They fought the good fight, now may they rest in peace. God bless these heroes.
Sergeant William Jeffery Yancey, Lake City Police, Georgia
Investigator Richard Wendell Humphrey, Baldwin County District Attorney's Office, Alabama
Deputy Sheriff Jody Smith, Carroll County Sheriff, Georgia
City Marshal Michael Allen Keathley, West Police, Texas
Detective Tom Breedlove, Hernando County Sheriff, Florida
Police Officer Edgar Morris, Collierville Police, Tennessee
Investigator Dusty Wainscott, Grayson County Sheriff, Texas
Have a question for Policeman Dan? Email your questions to policemandan@cableone.net or look for Ask Policemandan on Facebook and click the like button. Mail to: Box 147, Heyburn, Idaho, 83336.
Dan Bristol is the City of Heyburn chief of police.