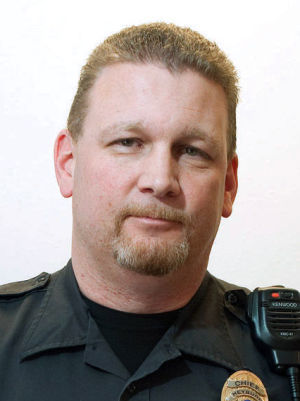 Q: Say someone is arrested for possession after an officer finds an illegal substance on their person. The evidence is subsequently thrown out on a motion to suppress, because the officer obtained it illegally. What happens to the officer? Does the officer know about the decision? Is he or she educated or disciplined? I guess I'm really asking about the lines of communication between patrol officers or deputies and prosecutors, especially after evidence is deemed inadmissible based on an officer's actions. — Nicole
A: My assumption here is that you are talking about a Terry Stop where there was no arrest and just an encounter with the police. In this case if a person was stopped and contact made, then the only thing an officer is allowed to do is a pat-down frisk to make sure that person did not have any weapons on their person. If a weapon is found the weapon could be detained until the stop is finished (by arrest or person left) for officer safety. The officer could also tell the person to not reach for that area.
I should mention before I go further that officers can't just go up to random people and do pat down frisks. There needs to be some suspicion (reasonable) that the person was could have been involved or was in an area of possible criminal activity.
If during the pat down frisk an item was felt that was not obviously a weapon (baggy with drugs for example), the item can't be removed from the person without their consent. If the item was removed then it could be suppressed if no consent was given to remove it.
Now as far as whether prosecutors communicating to the officers of any evidence that would not be allowed in court, I can only comment on what I know. The few times that a search was deemed unconstitutional, that I knew of, the prosecutor sent a letter to all of the agencies they worked with telling how the search could have been done correctly. The officer's name is never brought to light in the letter but I believe that the officer's chief or sheriff gets notified so that the officer knows for future issues.
I would also share with you that even if items were found from an improper search under any other circumstances the rules of the game still apply. I will also still stand by my belief that the court has the final say so on issues of search and seizure. Sometimes what is believed to be improper search by the public is not by the courts.
Officer down
Please put these officers, killed in the line of duty, and their families in your prayers. They fought the good fight, now may they rest in peace. God bless these heroes.
Sergeant Shane Owens, Broward County Sheriff, Florida
Reserve Deputy Sheriff James Driver, Monroe County Sheriff, Indiana
Trooper Chad Walker, Texas Highway Patrol
Police Officer William "Billy" Evans, United States Capitol Police
Police Officer James Kouski, Hometown Police, Illinois
Have a question for Policeman Dan? Email your questions to policemandan@cableone.net or look for Ask Policemandan on Facebook and click the like button. Mail to: Box 147, Heyburn, Idaho, 83336
Dan Bristol is the City of Heyburn chief of police.