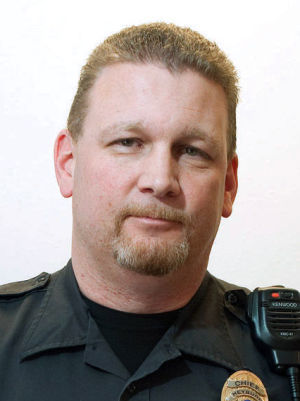 Q: Dear Policeman Dan: Our close neighbors insist they have a right to set off their illegal fireworks within a legal time limit. Can illegal fireworks ever be legally used in a residential setting? And just which fireworks are illegal in Idaho? Those in question here go airborne about 50 feet with an explosion louder than a cherry bomb. — JR
A: My unwritten policy is that on July 4th I usually turn a blind eye to illegal fireworks because it should be a time to celebrate. Of course that's because I usually am not working holiday nights (one of the plus sides of being in administration) so I really wouldn't be there to enforce the law anyway.
Now before you get ready to blast me, I don't feel that way the days before and after, where these fireworks are still going off. That's no longer celebrating — that's called being an annoyance.
There is no time limit allowed for your neighbors to light off illegal fireworks and the ones you described are aerial and those are against Idaho law. Any time they are lighting them off would be a violation that you could try to have them cited.
There is an exception and that would be if they got a permit. Idaho code 39-2605 reads: "(1) The authority having jurisdiction may, at its discretion, issue a permit for public display or other events in the following circumstances: (a) after determining that the public display will be supervised by a qualified person and will not constitute an unreasonable hazard to persons or property. Appropriate national fire protection association or international fire code provisions may be used as guidance for this determination. (6)Alteration of fireworks may be performed by a person in possession of a valid public display permit."
Even though it's a tough read, Idaho does not allow aerial fireworks that are not permitted. No aerial fireworks are defined in Idaho code 39-2602: "(6) 'Non-aerial common fireworks' means any fireworks such as ground spinners, fountains, sparklers, smoke devices or snakes designed to remain on or near the ground and not to travel outside a fifteen foot diameter circle or emit sparks or other burning material which land outside a twenty foot diameter circle or above a height of twenty feet."
There's also city and county ordinances that usually go into more detail about what fireworks are permitted in those jurisdictions. These violations can be charged from the police or fire protection agencies.
Finally, parents listen up. You shall be held liable for any damages caused from your children doing any damage from fireworks (I.C. 39-2611).
Officer down
Please put these officers, killed in the line of duty, and their families in your prayers. They fought the good fight, now may they rest in peace. God bless these heroes.
Correctional Officer Gabriel Forrest, Washington State Department of Corrections
Police Officer Gordon Beesley, Arvada Police, Colorado
Police Officer Kevin Apple, Pea Ridge Police, Arkansas
Have a question for Policeman Dan? Email your questions to policemandan@cableone.net or look for Ask Policemandan on Facebook and click the like button. Mail to: Box 147, Heyburn, Idaho, 83336
Dan Bristol is the City of Heyburn chief of police.