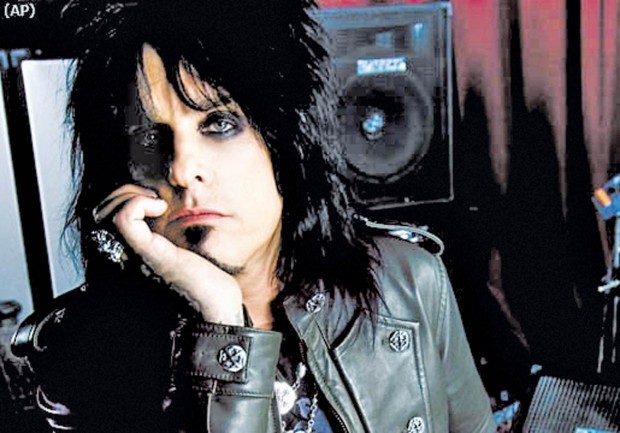 In my 28 years of reporting in the Magic and Wood River valleys, I've had the pleasure of covering some extraordinary folks.
But most of the people on the list below I never met, though I've written about them. Some were saints, others were rascals, but all of them were — in one way or another — astonishing to find in a Maryland-size region with fewer than 175,000 people.
Taken together, they're my list of south-central Idaho's all-time, top 10 characters:
Even if you grew up in the Magic Valley, I'll bet you 50 cents you never heard of Hart (1890-1962). He was the man most responsible for the establishment of the state tuberculosis hospital in Gooding, which operated from 1947 to 1976. A pioneering and crusading radiologist and epidemiologist, Hart took Idaho's tuberculosis prevention and treatment program from non-existent during the 1930s to among the best in the nation by the time he left Idaho in 1948 .
He was also a transsexual; having had one of the first-ever sex-change operations.
She was born Lucille Hart in Kansas in 1890, but dressed as a boy when growing up in Oregon and Indiana. The Oregon Health & Science University, where she graduated in 1917, indexed her records internally as "Hart, Lucille (aka Robert L.), M.D."
In 1917, Hart persuaded a colleague in Oregon to perform a sex-change operation. He married Inez Stark the following year and set up a medical practice in Gardiner, Ore. Outed by a former colleague, Hart moved to Montana, New Mexico and Pennsylvania before he was hired by the Idaho Tuberculosis Association, and later became the state tuberculosis control officer.
TB was then a leading cause of death in the U.S. Throughout the Great Depression and World War II, Hart traveled extensively through rural Idaho, covering thousands of miles to lecture, conduct mass TB screenings, train new staff and treat patients.
After the Methodist Church donated the former Gooding College campus to the state in 1941, Hart worked to make it a TB hospital, in part by moving barracks from a former prisoner of war camp near Paul.
Hart was among the researchers who recognized the value of X-rays to diagnose TB. Even rudimentary early X-ray machines could detect the disease before it became critical, often saving the patient's life. It also meant sufferers could be identified and isolated from the population, greatly lessening the spread of the disease  By the time antibiotics were introduced in the 1940s, doctors using Hart's techniques had cut the TB death toll to one-fiftieth of its 1920 rate.
Hart went on to a high-profile clinical career at a TB hospital in Connecticut. After World War II synthetic male hormones became available — making it possible for him to grow a beard and develop a deeper voice — making him more confident and his public appearances easier.
"Each of us must take into account the raw material which heredity dealt us at birth and the opportunities we have had along the way," he once told a group of his graduate students, "and then work out for ourselves a sensible evaluation of our personalities and accomplishments."
Not a bad epitaph for anyone.
Nobody — and I mean nobody — ever packed more history into 30 years than this South African sheepherder (1856-1886) who died near Oakley.
He escaped the largest mass suicide in modern history, a Missouri lynch mob and several brutal Utah winters only to be gunned down in Cassia County during the bloody range wars of the1880s. The cattleman charged with the killing was acquitted.
His story is well documented because he was smuggled out of South Africa by emigrating Mormons who fetched up in Kaysville, Utah. As a young man, Fango went to work for a Mormon bishop in Grantsville, Utah, whose son eventually ran sheep in Idaho's Goose Creek Valley.
But how Fango survived long enough to die in an Old West shootout is astonishing.
He was a member of the Gcaleka tribe, a sub-group of the Xhosa peoples who dominated what's now South Africa from the 1600s until the early 19th century. In 1856, a 16-year-old Xhosa prophetess named Nongqawuse reported that she had received a message from her ancestors promising deliverance from the Xhosas' chronic poverty. The old would become young again, Nongqawuse predicted, and the British and Dutch settlers would be driven into the sea if — and it was a big if —  the Xhosa destroyed their own cattle.
They did, and 100,000 Xhosa starved to death, while infectious diseases spread by decomposing cattle wiped out thousands more.
Ruth Talbot, wife of an English farmer who had immigrated to South Africa, found year-old Gobo sitting in the branches of a tree. His mother, who was dying, had left him on the Talbots' property. The Talbots raised the boy as their own.
The Talbots converted to Mormonism and left for Utah. By the time they reached Missouri, the Civil War had begun and a mob boarded the train at one station looking for escaped slaves. Ruth hid Gobo beneath her ample hoop skirt.
Gobo grew up in Talbots' home in Utah, where he lost his toes to frostbite from wading in snow too long with only burlap bags wrapped around his feet.
After he was bushwhacked near Oakley in 1886 following a dispute over grazing sheep, Fango crawled 4 1/2 miles through the snow — "holding his intestines in one hand," according to the Idaho Statesman — to a farmhouse where he dictated his will, leaving $500 to the Grantsville LDS Relief Society.
He's buried in the Oakley cemetery.
Frank Bedke was tried twice for Fango's killing. The first trial ended in a hung jury, with jurors voting 11-1 for conviction. A second jury found him not guilty.
3. Lyda Southard, Twin Falls
Before there was Jeffrey Dahmer and Hannibal Lector, there was Lyda Trueblood-Dooley-McHaffie-Lewis-Meyer-Southard-Whitlock-Shaw (1892-1958), and Lyda had a little trouble with relationships.
She poisoned four of her husbands and a brother-in-law in the years during and after World War I, and in the process became perhaps America's first serial killer.
Shocking indeed for a girl from the Salmon Tract.
Lyda did them in by boiling the arsenic off flypaper and lacing her victims' food with it.
Then she climbed out of the fortress-like Idaho State Penitentiary with the help of a trusty she had seduced, and spent a year on the lam.
Southard killed for the insurance money, but she never got rich in the process. She even tried to pay the premium on the policy of one of her deceased husbands after he died.
Born in Missouri, Southard came to Idaho in 1906 after her father saw a promotional poster for the Salmon Tract bearing a picture of a man holding an apple the size of a cantaloupe.
The man with the apple was I.B. Perrine's foreman, Edward Meyer. Meyer turned out to be Southard's fourth husband.
Pardoned in 1943, Southard was released to a community that shunned her and to a family that wanted nothing to do with her. She fled to Utah, where she married again, only to be abandoned by her eighth husband.
After she died in 1958, Southard was buried in Twin Falls' Sunset Memorial Park at 2 in the morning — under a headstone that read "Anna E. Shaw."
By legend, her corpse was completely hairless — a symptom of chronic exposure to arsenic.
4. Nikki Six (pictured), Jerome and Twin Falls
You know the oft-tattooed Motley Crue bass player — heck, if you're a certain age he's probably partially responsible for some of your hearing loss.
You may also know that Nikki is really Frank Ferrana, a lost-soul kid raised by grandparents in Twin Falls and later Jerome in the 1970s before he bought a fake Les Paul guitar (at Red's Trading Post) and hopped a Greyhound bus to La-La Land.
What you may not know are the details.
Sixx, born in San Jose, Calif., in 1958 and abandoned by his father, was passed from pillar to post as a child. "My grandparents eventually moved back to Idaho, to a 60-acre cornfield in Twin Falls," Sixx wrote his his autobiography. "We lived next to a silage pit, which is where the extra husks and waste left over after harvesting were dumped, mixed with chemicals, covered with plastic. I lived a Huckleberry Finn life that summer — fishing in the creek, walking around the railroad tracks, crushing pennies under trains and building forts out of haystacks."
Sixx was an outcast at school, so he joined the football team to earn some respect.
" ... violence was the only thing that gave me any sense of power over other people. I thrived at defensive end where I could just cream the quarterbacks. I was psycho: I'd get so worked up on the field, I'd just whip off my helmet and start smashing other kids with it. My grandfather still tells me, "You play rock and roll exactly like you played football."
And young Frankie discovered rock, girls and marijuana. Eventually, Sixx became too much to handle and was sent to live with his mother in Seattle. 
"I walked off the bus in six-inch platform boots, a gray tweed double-breasted suit, a shag haircut and fingernail polish. My grandmother's face turned white.
"One day it dawned on me: Here I was listening to Peter Frampton in Idaho, while in Los Angeles the Runaways and Kim Fowley and Rocky Bingenheimer and the dudes from Creem magazine were partying at the hippest rock clubs imaginable — and I was missing it."
In case you're wondering, at age 52 post-rehab Nikki is doing fine. He has his own line of high-end clothing and a net worth estimated at $40 million, thanks to the 80 million records Motley Crue has sold in the past 30 years.
He earned a doctorate in philosophy from Stanford University, helped Oral Roberts found Oral Roberts University, established a Pentecostal church in Los Angeles and for years broadcast the gospel to millions worldwide.
Then things got weird for Buhl native Scott (1929-2005).
He morphed into a long-haired, cigar-smoking televangelist given to long off-color rants. Scott referred to his ex-wife as "the devil's sister," held forth on arcane subjects including UFOs, disappeared from the screen for long periods to be replaced by images of racehorses and polka dancers, and demanded — incessantly — that viewers send him money lest they "slide down the slimy chute to hell." The "shock-jock of televangelism" so fascinated acclaimed German filmmaker Werner Herzog that the director made a documentary movie about Scott.
Five years before his death from prostate cancer, "Doc" Scott married a former porn star named Melissa who was 38 years his junior. She inherited his pulpit.
And the IRS still has questions.
The essentials of the storied life of Declo-bred Jack Simplot (1909-2008), the man who invented modern agribusiness as we understand it, are well known. Less known is the audacity that made it all happen.
On his own from age 14, Simplot bought interest-bearing warrants with which schoolteachers were paid by a tapped-out school district. He paid 50 cents on the dollar and redeemed them at the local bank at 4 percent interest.
He slaughtered wild horses and added the meat to cull potatoes that he used to fatten hogs. With a partner, he bought a potato sorter and earned sole possession of it with the toss of a coin.
He make a handshake agreement with Ray Kroc to supply french fries manufactured in Heyburn, the catalyst for the explosive growth of McDonalds.
He invested $1 million in fledgling Micron Technology and called it "gambling money."
"When common sense combines with good fortune," wrote Simplot's biographer Louie Atttebery, "the blend can be stunning,"
7. Grant Sawyer, Twin Falls
Twin Falls-born Gov. Grant Sawyer (1918-1996) accomplished the most stunning political feat in Nevada history — and with the most far-reaching consequences.
In 1959 as a freshman governor from the cow counties — two terms as district attorney in Elko — Sawyer pushed the Gaming Control Act through a reluctant Legislature, establishing the Nevada Gaming Commission and eventually pushing organized crime out of the state's dominant industry.
Mind you, this was an industry established and run by the likes of Bugsy Siegel and Meyer Lansky and protected by Sawyer's politically powerful mentor, Sen. Pat McCarran. Given the mobsters' illicit power in Nevada at the time, it's a wonder Sawyer survived, much less succeeded.
It's impossible to imagine the explosive growth of the Nevada gambling industry had its finances not become transparent and its backers credible.
Sawyer also pushed for racial integration of Nevada's casinos — the state was dubbed the "Mississippi of the West" at the time — which was another major catalyst for in the industry's growth.
"I told them that it was the policy of this state that there would be no discrimination," Sawyer said. The governor threatened to decree that discrimination was a violation of their gaming licenses.
Sawyer grew up a devout Baptist and a schoolboy orator at Twin Falls High. A passionate defender of Franklin Roosevelt's New Deal, in his senior year he won the state high school oratorical championship with a speech entitled, "Homeless America."
"I had liberal views as a kid," he said. "And I always have. I'm more concerned with what I do and what I think is right. I have to decide that on a personal basis, not on a political one. I did that as governor and I was always astounded that I wasn't ridden out of the state."
8. Larry LaPrise, Wendell
Honestly, guitar player LaPrise just wanted to a write a little ditty to loosen up the apres-ski crowd at the Ram in Sun Valley.
But the Hokey Pokey, in addition to an international sensation and a universally recognized children's song, would send a lot of copyright lawyers' kids to college.
LaPrise held a copyright on the song — and received royalty checks until he died on his 84th birthday in 1996. But his claims have always been controversial.
Robert Degen, a musician from Scranton, Pa., who copyrighted a song called The Hokey Pokey Dance in 1944, died recently at age 104.
In 1956, Degen filed suit against LaPrise, the other members of the Ram Trio and several record companies and music publishers for copyright infringement, asking for $200,000 in damages and $1 for each record of the LaPrise version of Hokey Pokey. By then, LaPrise had sold the rights to the song to Acuff-Rose Music, a Nashville publishing company, that was later sold to Sony/ATV Music Publishing.
The suit was settled out of court, evidently in such a way that the two sets of authors would share ownership. The elder Degen also received royalty payments until his death.
The song and dance became a popular phenomenon in the United States after the LaPrise version, arranged for a big band, was recorded by Ray Anthony and his orchestra and released in 1953 as the B side of another novelty song, Bunny Hop.
But there's also a British incarnation of the music — The Hokey-Cokey — that's apparently much older. Its lyrics were devised as anti-Catholic taunts in Scotland in the 17th century, some critics say.
Several Scottish politicians — and the Catholic Church — want the song banned in public because of its purported pedigree.
LaPrise claimed the idea for Hokey Pokey came from a similar song his father used to sing in French when Laprise was growing up in Detroit during World War I.
"It goes back a long ways," he said. "It's been handed down over the years. We just put English words to it and changed the tune to suit the group."
At the urging of friends, LaPrise and the other two members of his trio, Charley Mason and Taftt Baker, went to Salt Lake City and recorded Hokey Pokey in 1949 and copyrighted it a year later.
At about the same time, stories began to circulate in the United Kingdom that during World War II, a Canadian military officer suggested to British bandleader Al Tabor that he write a party song. The Hokey Pokey came from an ice cream vendor whom Tabor had heard as a boy, calling out "Hokey pokey penny a lump. Have a lick make you jump." Music publisher Jimmy Kennedy reneged on a financial agreement to promote and publish it, and finally Tabor settled out of court, giving up all rights to the song.
LaPrise, Mason and Baker earned a living playing at the Sun Valley Resort until 1965, when the new owners of Sun Valley canceled their contract and LaPrise went to work at the Ketchum post office.
With his wife, Donna, LaPrise moved to Wendell to care for their disabled daughter in 1973.
Seventy-five years ago Laverne Fator — one of the most famous jockeys in an era when jockeys were American idols — died in a fall from a fifth-floor New York City hospital room.
Time magazine called it suicide. A lot of folks aren't so sure.
Fator was born in Hailey and learned to ride almost before he could walk. By the time he was a teenager, he was competing on outlaw tracks and in county fairs across the West.
At 16, he won his first major race — at Oriental Park Raceway in Havana, of all places — and his career was off at a gallop. In his first year as a licensed jockey — 1919 — Fator finished third in the national standings.
He raced on the New York State circuit in a professional career that lasted through 1933. As a contract jockey for Rancocas Stable in 1925 and 1926, Fator won the national championship by earnings.
Fator rode in the Kentucky Derby four times, most famously in 1932. Stable owner Edward Bradley offered the jockey his choice of two horses he had entered. Fator picked the colt Brother Joe, leaving Burgoo King for 19-year-old Eugene James, who won the race. Legend has it that Fator passed up Burgoo King because the horse was assigned No. 13 for the race.
Until Caldwell's Gary Stevens, a three-time Derby winner, came along in the 1980s, Fator was the most successful Idaho jockey ever.
Eighteen years after his death, Fator was still well-regarded enough to become a charter member of the National Racing Hall of Fame with 46 major-race victories (1,075 overall).
So why would the jockey throw himself out of a hospital window at age 35? There's a persistent theory that he didn't.
Fator was admitted to Jamaica Hospital with acute appendicitis, which was no small matter in 1936. Once a patient's appendix burst — which Fator's probably had — there was a 1-in-3 chance of death. And penicillin was still nearly a decade away.
One of the symptoms of a hot appendix is a high fever and one of the side effects of fever is delirium. Fator, the theory goes, went looking for some fresh air and fell from the window.
10. Holden Bowler, Gooding
If you've never heard of Holden Caulfield, you're gonna to have to repeat the 10th grade.
But I'll betcha didn't know the character of J.D. Sallinger's epic Catcher in the Rye was named after a singer from Gooding.
His real name was Holden Bowler (1912-2001), and he befriended the reclusive Salinger while singing professionally on a cruise ship on which Salinger worked in the years before World War II. The two quickly developed a friendship, riding bicycles together while in port and discussing their hopes for the future. During one of their conversations, Salinger told Bowler that he hoped to become a writer and would use the name Holden in one of his future books. In 1951, Salinger finished Catcher in the Rye and wrote to Bowler, informing him that the book's protagonist, Holden Caulfield, was named for him. Ann Bowler, Holden's wife, later recounted that Salinger told Bowler: "what you like about Holden (Caulfield) is taken from you, and what you don't like about him, I made up."
Not many people could say they were friends of Salinger's, who died last January after spending more than 50 years in self-imposed isolation in New Hampshire. Catcher, of course, is one of the most influential books in American literature.
But it's an urban tale, about a 16-year-old New Yorker who can't go home again — a tale of teen alienation electrified generations worldwide.
Caulfield's namesake was born in very-much-rural Shoshone, but his family moved to Gooding in 1920, where he attended school and excelled athletically. At Gooding High, Bowler ran track and set the Idaho state record for the half-mile. He was good enough to make the 1932 U.S. Olympic team.
In 1931, he enrolled at the the University of Idaho, but never graduated. After leaving school, Bowler moved to Chicago, hired a voice coach and chased his dream of becoming a professional singer. He then moved to New York City and joined the Robert Shaw Chorale. Bowler was as a soloist in the group for three years. He left in 1939, and hired on with McCormick Cruise line as a headline singer on its voyage to South America.
That's where he met Salinger.
At the beginning of World War II, Bowler enlisted in the Army and was commissioned as a second lieutenant. Promoted to captain before the D-Day landings, he served in the section responsible for coordinating the logistics of the attack.
In the 1950s, Bowler moved to Denver and sold advertising for a radio station, then joined the Halclark Advertising Agency. In 1961, he started his own ad firm. Bowler retired in 1971 and moved to Bliss where he died at 89.
Holden Caulfield, of course, lives on. Catcher has been translated into every language on Earth that has a written alphabet and has sold 60 million copies in the 59 years since it was published.