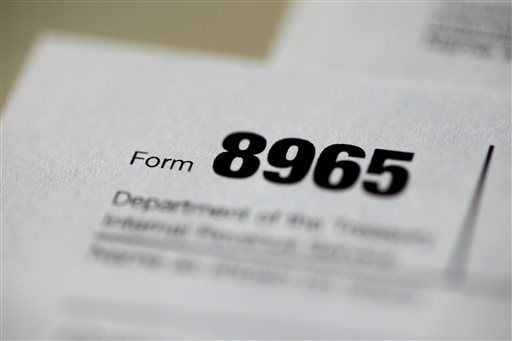 The Legislature's proposed omnibus package is a tax cut for the wealthy paid for by the poor. And Idaho's rank-and-file deserve better than footing the bill for more political gifts to the moneyed and influential.
Gov. C.L. "Butch" Otter wants Idaho's top-tier income tax rate below 7 percent. And he'll get just that, if the under-construction, omnibus-transportation funding package survives the Legislature.
Income inequality, let alone the wealth gap, is real in Idaho and getting worse. And it's a threat to schools, roads and our basic way of life.
On its face, raising a badly needed $150 million for roads and bridges looks all well and good. Boosting the gas tax 8 cents — the first increase since 1996 — and increasing registration fees are both common sense solutions. But it's the remaining mechanism of the revenue stream that shows a troubling trend.
The proposal would boost sales tax another percentage point, while creating a 6.6 percent "flat" income rate, reported the Idaho Statesman. That would equate to an income tax increase — from 1.6 percent to 6.6 percent — for Idaho's poorest and a tax break for the well-heeled. The pitch is just another regressive step toward a system that promotes cash being accumulated by Idaho's elite.
Oh wait, there's more to this war on progressive tax policy in the name of handouts to the elite.
It's an economic fact that sales-tax increases disproportionately hit low-income and middle-class households. And, as proven by then-Gov. Jim Risch's 2006 education funding train wreck, tying anything to the fickle markets is just bad policy. Plus, Risch's hijacking of educational funding equated to nothing less than a massive property tax cut for owners of pricey parcels. Idaho's children have dealt with the effects since.
Shifting the tax burden onto the poor and middle class will save Idaho's top 1 percent of earners $5,000 a year, says the Idaho Center for Fiscal Policy. Taxes would rise an average of $134 for everyone else.
The gas tax could be wrongly portrayed by the right wing as a "tax hike," omnibus proponents say. And, as a result, the flat tax is a political gift to hard-line conservatives thirsting for a pound of flesh. It's just another example of reasonable Republicans having to placate the radical fringe in order to get anything accomplished.
But there's something especially egregious about offering charity for corporations and the rich, while forcing the growing number of struggling families to fund the highways those very "job creators" rely on make a profit. It's especially troubling when, according to the state Tax Commission's own data, Idaho ranks 49th in per-capita tax collection.
The omnibus package could easily include an additional tax bracket for the highest earners. That cash could go to schools and other needed programs. But it doesn't.
The top 1 percent of earners are unilaterally benefiting from the economic recovery. The nation's wealth gap is at an all-time high, reports the Pew Research Center.
And that's true in Idaho, too, says a study released this past month. The incomes of Idaho's top 1 percent grew 35 percent between 2009 and 2012, says the Economic Policy Institute. As for the rest, incomes actually fell 1 percent over that time period. Yet, the lowest 20 percent will get hit hardest, should the newest tax shift get foisted upon their shoulders.
The highest earners, thanks to loopholes and exemptions, already pay a lower tax rate than the general population. Idaho's reams of exemptions are without rhyme or reason. It's a compounding ledger of generations of political favors and patronage.
Meanwhile, schools are failing, bridges need rebuilding and parks might soon have corporate sponsorship.
Idaho has been cut to the bone and the now-past recession was the excuse. Now, with the economy on the mend, it's time to rebuild what was torn down and that requires cash. More gifts for the moneyed interests is the last thing Idaho needs.
Catch the latest in Opinion
Get opinion pieces, letters and editorials sent directly to your inbox weekly!