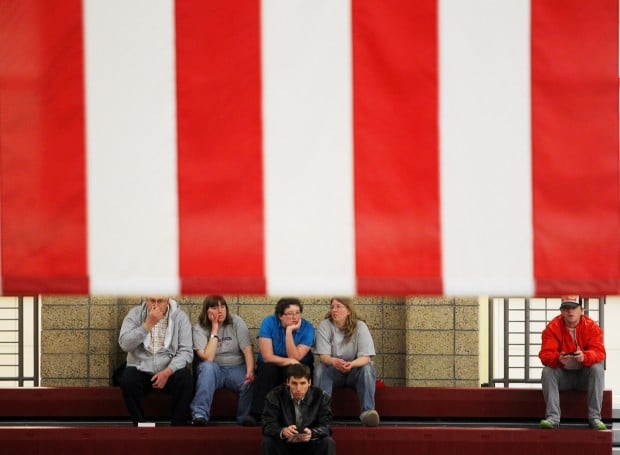 That quote is attributed to everyone from Benjamin Franklin to Woody Allen to Martin Sheen playing President Jed Bartlett in an episode of "The West Wing." Whatever the attribution, the quote is true and a great reminder as we continue to plod through an election year.
Much has been made of the lower caucus participation last Tuesday than in the presidential primary held in 2008. In Twin Falls, 4,700 voted in the Republican primary four years ago while only a few more than 2,000 showed up to caucus at Canyon Ridge High School Tuesday night.
There are good reasons for the lower participation; namely, no opportunity for absentee balloting, a longer commitment of time and the need to be a registered Republican. Before it was closed last year, the primary system allowed participation from independents, Republicans who were not necessarily of the registered variety, and yes, Democrats — those mischievous rascals who would exercise their primary vote on selecting who they perceived to be the weakest Republican candidate.
We have no argument with switching to the caucus system — limiting the selection process to more committed party members who have as their major goal choosing the candidate most likely to defeat President Barack Obama in November.
We have no difficulty with fewer making decisions, as long as all are given the opportunity — which last week's caucuses may or may not have provided, depending on how well each county's GOP central committee planned for the turnout. Recent attempts to make it easier to vote are in some ways noble; in other ways a catering to the least-informed, least-interested voters who will always look for excuses to not vote rather than reasons to vote.
Decisions, after all, are made by those who show up.
This coming Tuesday, citizens in the Hansen, Jerome, Kimberly, Murtaugh, Cassia County and Minidoka County school districts are being asked to approve — or extend — supplemental levies used to refill holes in public school funding caused by cuts from both state and federal budgets.
The Times-News has, and continues to advocate passage of these supplemental funding measures that we feel are necessary to keep all area school kids on a relatively level playing field as they prepare for their future. Levy amounts this year range from a two-year, $150,000 annual levy in Murtaugh to a two-year, $1.2 million levy in the Minidoka County School District; amounts that seem to vary greatly but are relatively similar when divided by the number of taxpayers within each district. The total amounts may seem high; the effect on each individual taxpayer not so much.
We urge voters in these schools districts to vote on Tuesday, and to vote "Yes."
Decisions really are made by those who show up.
Catch the latest in Opinion
Get opinion pieces, letters and editorials sent directly to your inbox weekly!