Today is Friday, July 16, 2021. Let's get caught up.
Here's what you should know today: Death toll over 100 as rescues continue in major flooding in Western Europe; Senate leader Chuck Schumer sets infrastructure vote; Oosthuizen, Spieth charge ahead at British Open
Keep scrolling for today's top stories, this date in history and celebrity birthdays.
---
TOP STORIES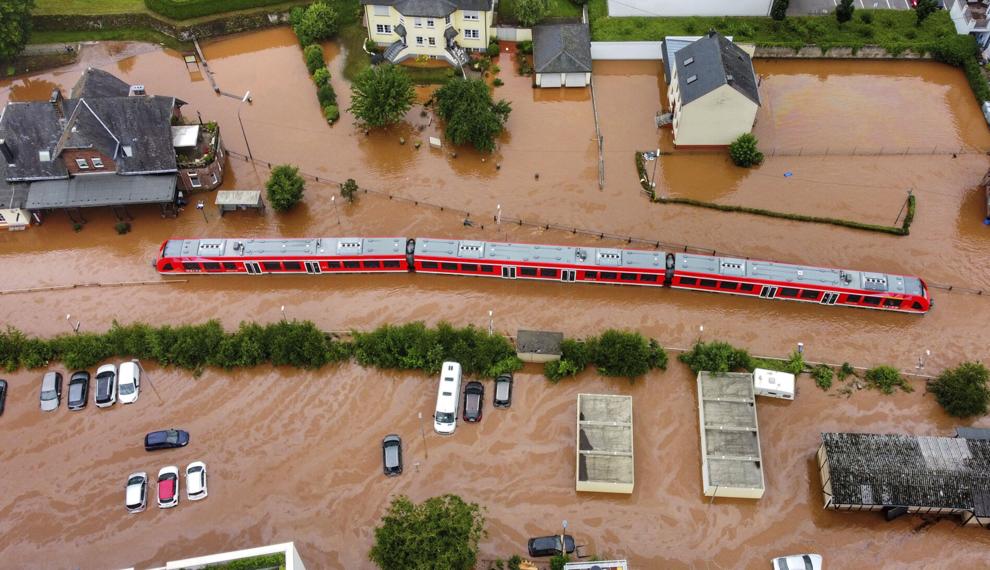 Europe floods: Death toll over 100 as rescues continue
BERLIN (AP) — At least 100 people have died in devastating floods across parts of western Germany and Belgium, officials said Friday, as rescue operations and the search for hundreds still unaccounted for continued.
Authorities in the German state of Rhineland-Palatinate said 50 people had died there, including at least nine residents of an assisted living facility for people with disabilities. In neighboring North Rhine-Westphalia state officials put the death toll at 43, but warned that the figure could rise further.
Rescuers were rushing Friday to help people trapped in their homes in the town of Erftstadt, southwest of Cologne. Regional authorities said several people had died after their houses collapsed due to subsidence, and aerial pictures showed what appeared to be a massive sinkhole.
Top Senate Dem sets infrastructure vote, pressures lawmakers
WASHINGTON (AP) — Senate Majority Leader Chuck Schumer is pressuring lawmakers to reach agreement by next week on a pair of massive domestic spending measures, signaling Democrats' desire to push ahead aggressively on President Joe Biden's multitrillion-dollar agenda.
Schumer, D-N.Y., said Thursday he was scheduling a procedural vote for next Wednesday to begin debate on a still-evolving bipartisan infrastructure bill. Senators from both parties, bargaining for weeks, have struggled to reach final agreement on a $1 trillion package of highway, water systems and other public works projects.
Schumer said he also wanted Democratic senators to reach agreement among themselves by then on specific details of a separate 10-year budget blueprint that envisions $3.5 trillion in spending for climate change, education, an expansion of Medicare and more.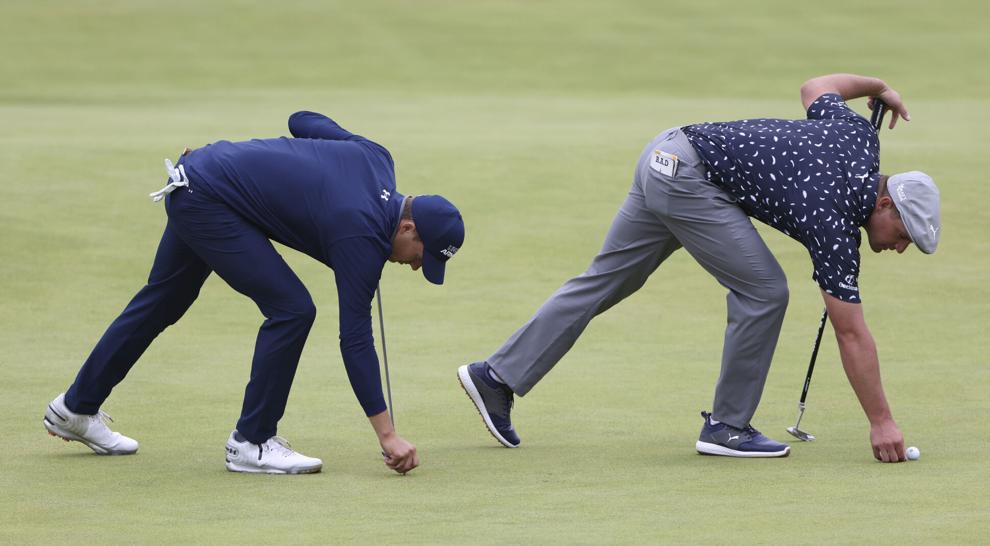 Oosthuizen, Spieth lead way as normalcy returns to Open
SANDWICH, England (AP) — Jordan Spieth rolled in putts like it was 2017. Louis Oosthuizen put those runner-up finishes in the last two majors out of mind and soared to the top of the leaderboard. They gave the British Open a familiar feel on Thursday.
Normalcy returned to the wind-swept links at Royal St. George's in other ways, too.
The roars and cheers of the biggest golf crowd since the pandemic rumbled around this quirky course off Sandwich Bay, just like pre-COVID times.
Spieth was a shot off the lead held by Oosthuizen, who saved par from a fairway bunker on No. 18 for a 6-under 64. That tied the lowest opening round at Royal St. George's, previously set by Christy O'Connor Jr. in 1981.
Click on the links below for full version of today's top stories. Keep scrolling for a look back at this day in history and today's celebrity birthdays:
Top headlines this morning: July 16
IMAGE OF THE DAY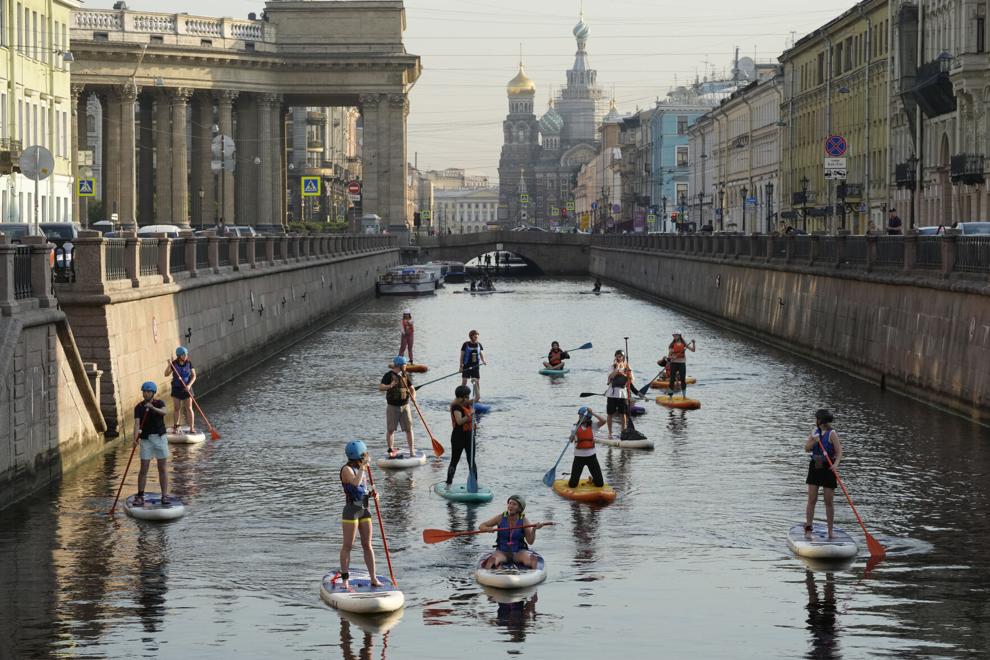 TODAY IN HISTORY
In 1969, Apollo 11 blasted off from Cape Kennedy on the first manned mission to the surface of the moon, and more events that happened on this…
In 1947, Rocky Graziano scores a technical knockout with a barrage of 30 punches against Tony Zale in the sixth round to win the world middlew…
HAPPY BIRTHDAY TO ...