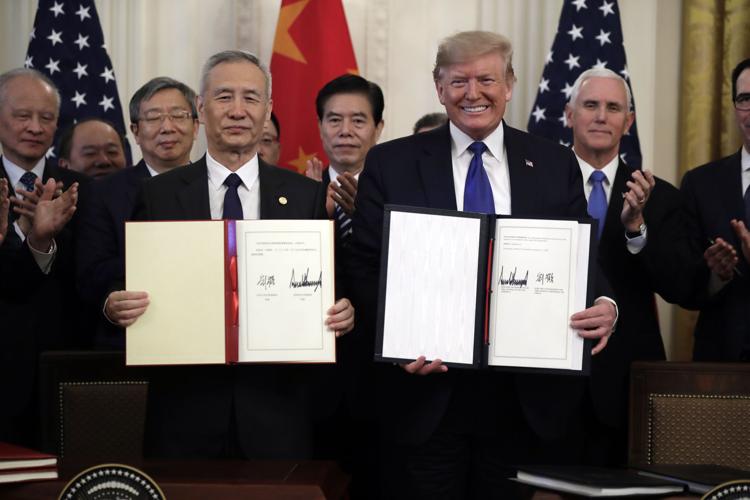 TRUMP on his trade agreement with China: "This is the biggest deal there is, anywhere in the world by far.'' — remarks Wednesday at the signing.
TRUMP on the China deal and his updated North American trade agreement: "So we've done two of the biggest trade deals. They are the two biggest trade deals in the world ever done." — remarks at the White House on Thursday.
THE FACTS: Neither claim is true.
The China agreement is not nearly as big as the U.S.-Mexico-Canada agreement, so it's not the largest ever, much less "by far." The deal with Canada and Mexico was an update of the long-standing North American Free Trade Agreement worked out by Presidents George H.W. Bush and Bill Clinton.
The North American agreement also is not the largest ever.
For instance, 123 countries signed the Uruguay Round agreement that liberalized trade and produced the World Trade Organization in 1994. The organization's initial membership accounted for more than 90% of global economic output, the Federal Reserve Bank of Boston found, and that was before China joined the organization.
Also bigger: the Trans-Pacific Partnership, which would have joined North America with Pacific Rim countries in freer trade. Trump took the U.S. out after the deal was negotiated and before the U.S. ratified it. The European Union was formed from a giant deal.
The China deal leaves tariffs in place on about $360 billion in imports from China and pushes substantial remaining disputes ahead to a second phase of negotiations.
---
TRUMP on China deal: "I did the biggest deal ever done in the history of our country yesterday in terms of trade — and probably other things too, if you think about it." — remarks Thursday.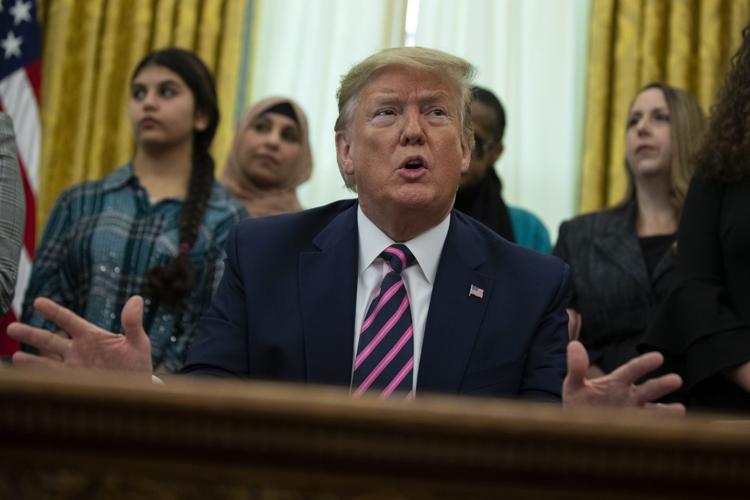 THE FACTS: Trump is even more wildly off the mark in speculating that his China trade deal eclipses all other international agreements, even outside trade.
The Montreal Protocol, aimed at protecting Earth's ozone layer, was ratified by every member state of the United Nations. A variety of other agreements — on the rights of children, world health standards, droughts — achieved nearly universal ratification. More than 190 countries signed the Paris accord on climate change, of which more than 180 have ratified it. The U.S. is pulling out of it.