WASHINGTON (AP) — Drugmaker Merck said Friday that its experimental COVID-19 pill reduced hospitalizations and deaths by half in people recently infected with the coronavirus and that it would soon ask health officials in the U.S. and around the world to authorize its use.
If cleared, the drug would be the first pill shown to treat COVID-19, a potentially major advance in efforts to fight the pandemic. All COVID-19 therapies now authorized in the U.S. require an IV or injection.
Merck and its partner Ridgeback Biotherapeutics said early results showed patients who received the drug, called molnupiravir, within five days of COVID-19 symptoms had about half the rate of hospitalization and death as patients who received a dummy pill. The study tracked 775 adults with mild-to-moderate COVID-19 who were considered higher risk for severe disease due to health problems such as obesity, diabetes or heart disease.
Among patients taking molnupiravir, 7.3% were either hospitalized or died at the end of 30 days, compared with 14.1% of those getting the dummy pill. There were no deaths in the drug group after that time period compared with eight deaths in the placebo group, according to Merck. The results were released by the company and have not been peer reviewed. Merck said it plans to present them at a future medical meeting.
An independent group of medical experts monitoring the trial recommended stopping it early because the interim results were so strong. Company executives said they are in discussions with the Food and Drug Administration and plan submit the data for review in coming days.
"It exceeded what I thought the drug might be able to do in this clinical trial," said Dr. Dean Li, vice president of Merck research. "When you see a 50% reduction in hospitalization or death that's a substantial clinical impact."
Side effects were reported by both groups in the Merck trial, but they were slightly more common among the group that received a dummy pill. The company did not specify the problems.
Earlier study results showed the drug did not benefit patients who were already hospitalized with severe disease.
The U.S. has approved one antiviral drug, remdesivir, specifically for COVID-19, and allowed emergency use of three antibody therapies that help the immune system fight the virus. But all the drugs have to given by IV or injection at hospitals or medical clinics, and supplies have been stretched by the latest surge of the delta variant.
Health experts including the top U.S. infectious disease expert Dr. Anthony Fauci have long called for a convenient pill that patients could take when COVID-19 symptoms first appear, much the way the decades-old flu medication Tamiflu helps fight influenza. Such medications are seen as key to controlling future waves of infection and reducing the impact of the pandemic.
Merck's pill works by interfering with an enzyme the coronavirus uses to copy its genetic code and reproduce itself. It has shown similar activity against other viruses.
The U.S. government has committed to purchase 1.7 million doses of the drug if it is authorized by the FDA. Merck has said it can produce 10 million doses by the end of the year and has contracts with governments worldwide. The company has not announced prices.
Several other companies, including Pfizer and Roche, are studying similar drugs that could report results in the coming weeks and months.
Merck had planned to enroll more than 1,500 patients in its late-stage trial before the independent board stopped it early. The results reported Friday included patients enrolled across Latin America, Europe and Africa. Executives estimated about 10% of patients studied were from the U.S.
Here's who is eligible for Pfizer booster shots in the US. An explainer.
Who should get the Pfizer booster?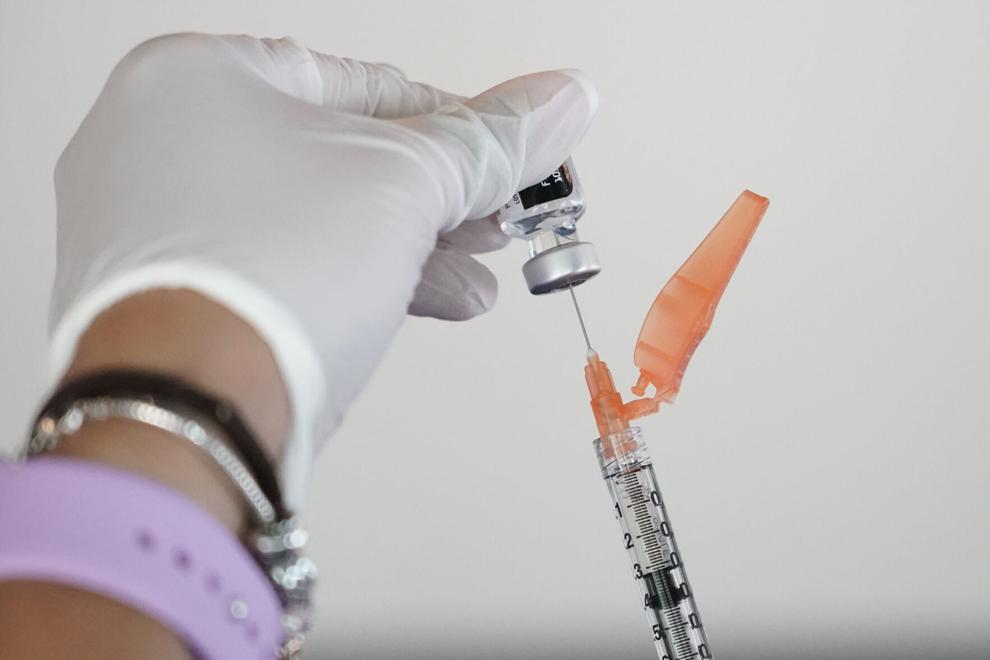 Who else can consider getting it?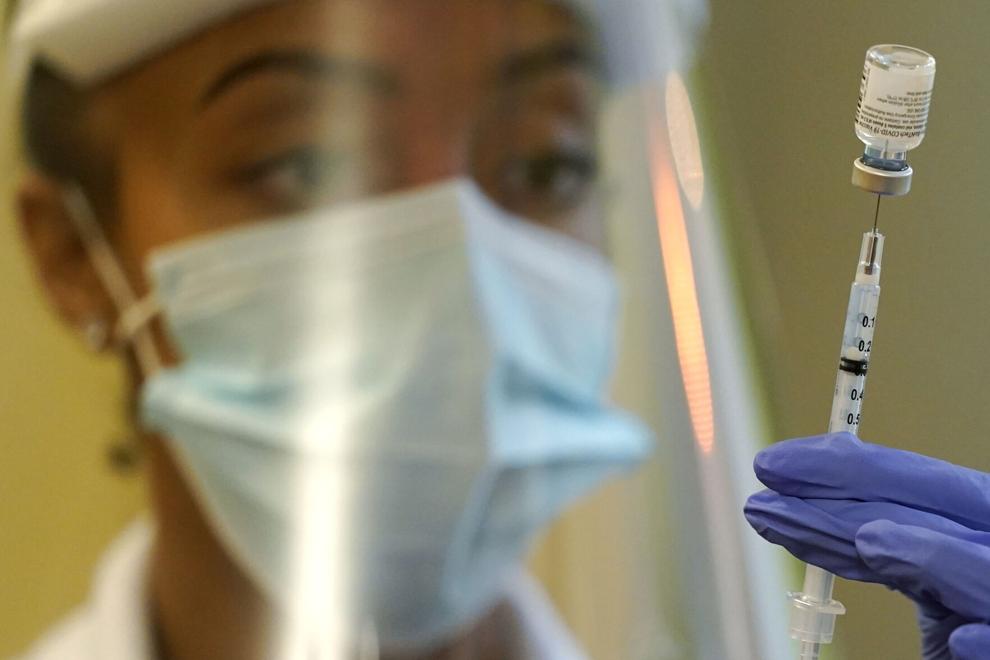 What are the side effects?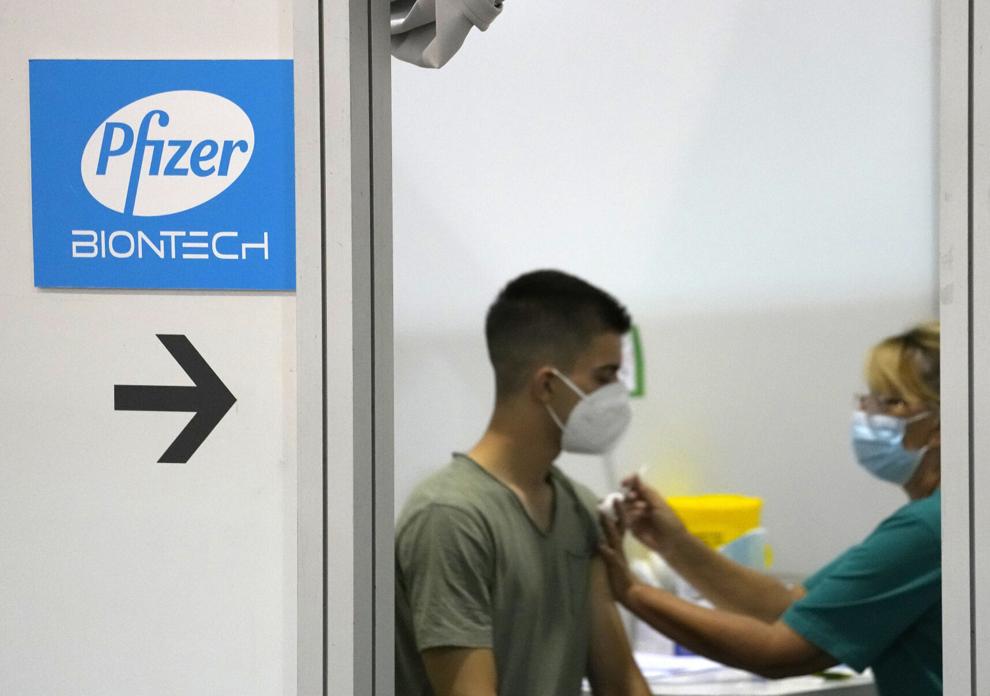 Weren't some people already eligible for a third dose?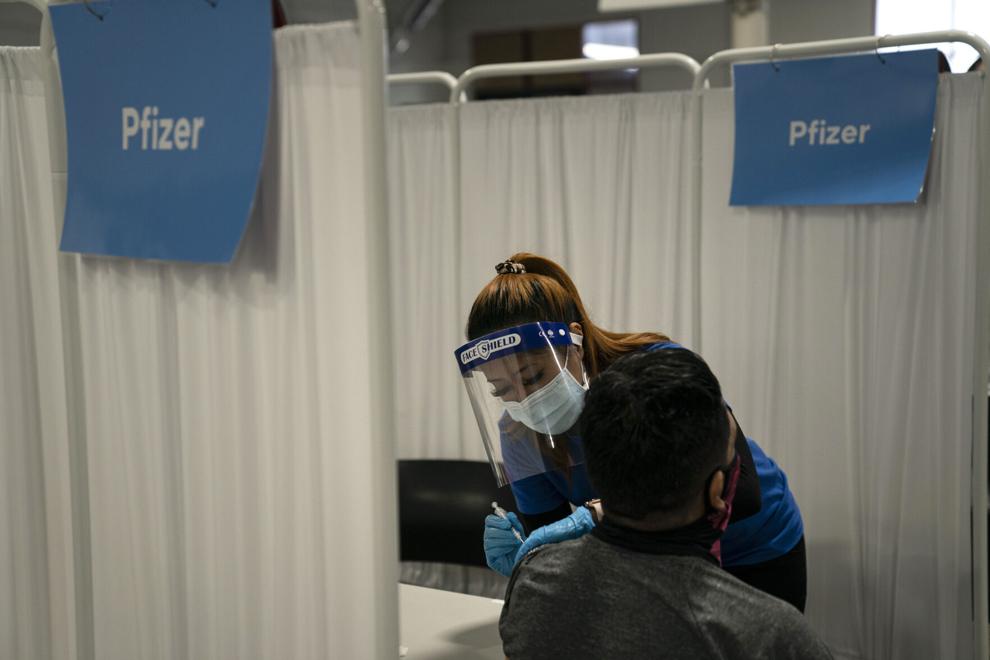 What if I got Moderna? Can I get a Pfizer booster?
What if I got J&J?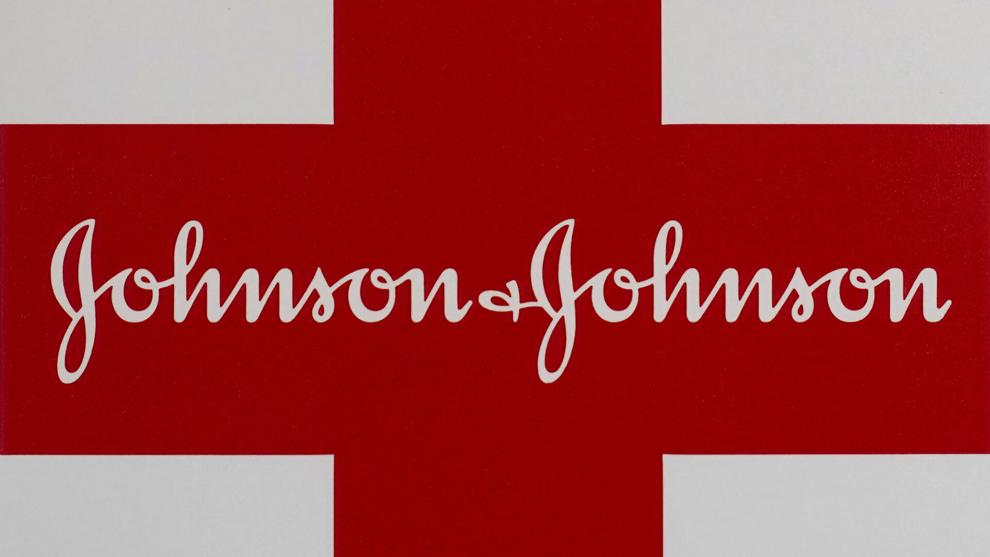 Where can I get my booster?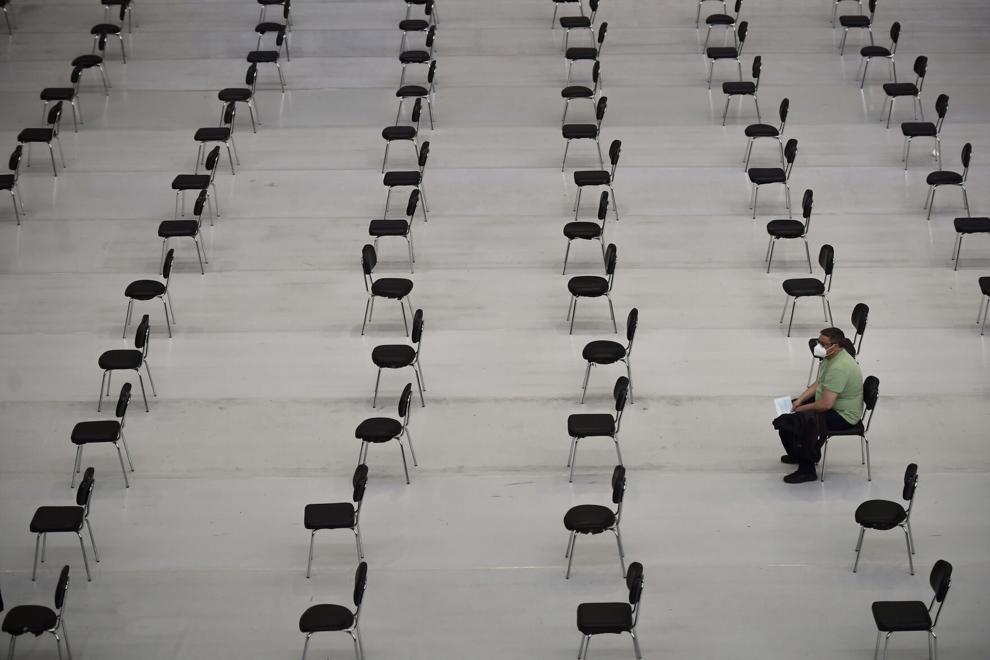 Are boosters free?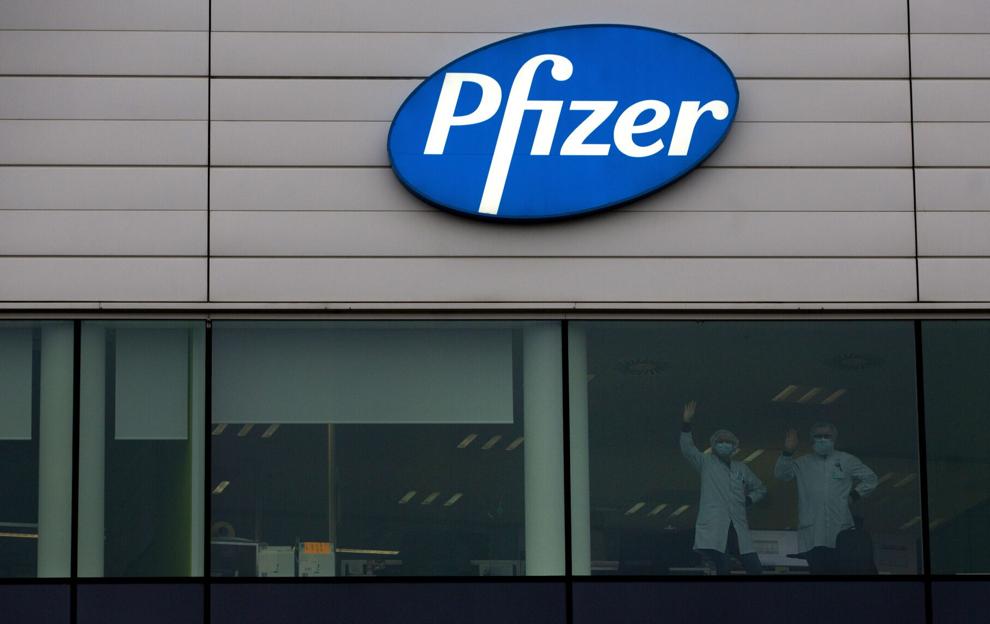 Am I 'fully vaccinated' without a booster?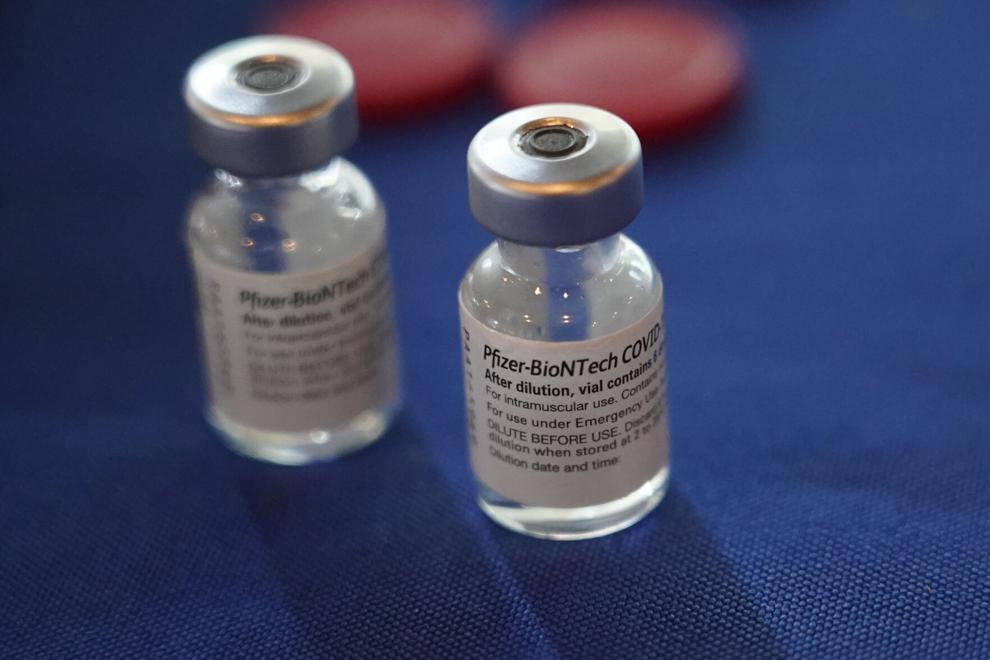 Why were boosters so hotly debated?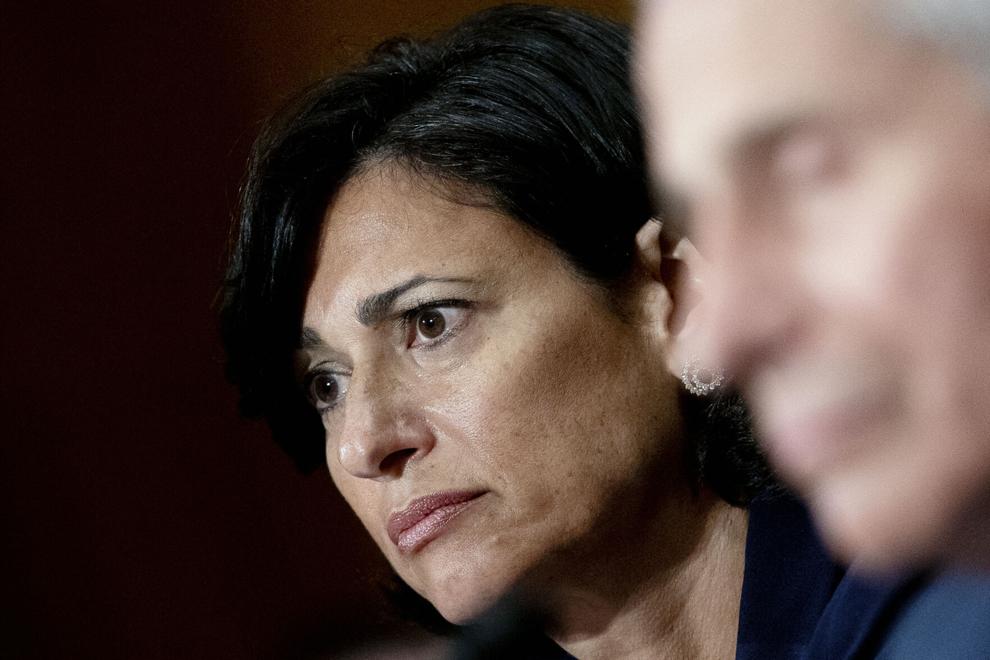 Are other countries offering boosters?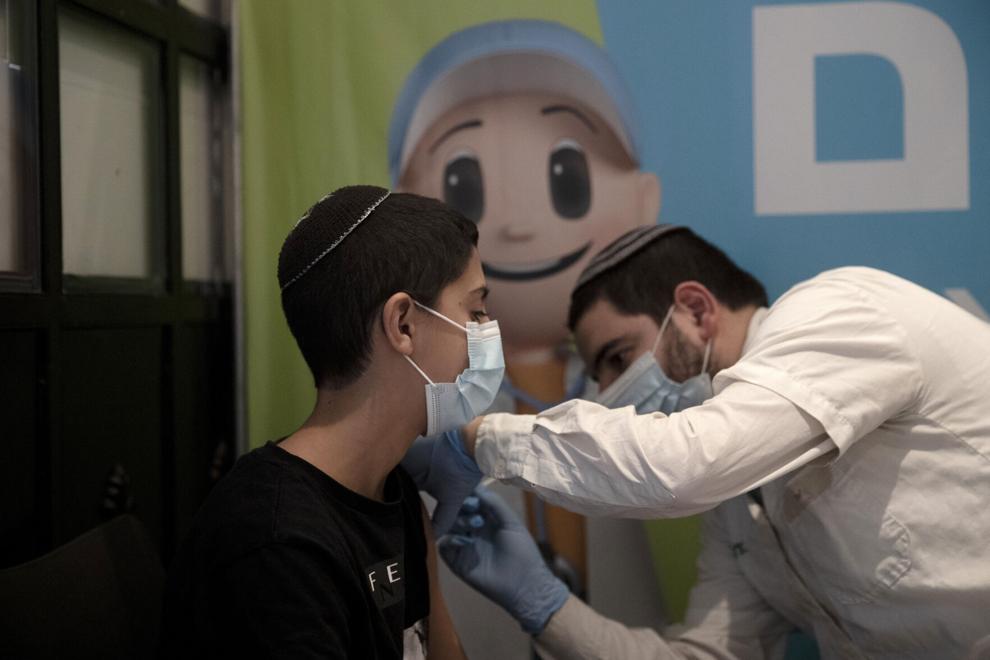 US booster shots start, even as millions remain unprotected
The U.S. launched a campaign to offer boosters of Pfizer's COVID-19 vaccine to millions of Americans on Friday even as federal health officials stressed the real problem remains getting first shots to the unvaccinated.
"We will not boost our way out of this pandemic," warned Dr. Rochelle Walensky, director of the Centers for Disease Control and Prevention — even though she took the rare step of overruling the advice of her own expert panel to make more people eligible for the booster.
The vast majority of COVID-19 cases and hospitalizations are among the unvaccinated, Walensky noted. And all three COVID-19 vaccines in the U.S. offer strong protection against severe illness, hospitalization and death despite the extra-contagious delta variant that caused cases to soar. But immunity against milder infection appears to wane months after initial vaccination.
People anxious for another Pfizer dose lost no time rolling up their sleeves after Walensky ruled late Thursday on who's eligible: Americans 65 and older and others vulnerable because of underlying health problems or where they work and live — once they're six months past their last dose.
Jen Peck, 52, of Eau Claire, Wisconsin, qualified because of her job as an education math and science consultant. She was vaccinated back in March but worries about unknowingly picking up and spreading an infection. She travels between rural schools where many students and teachers don't wear masks and the younger children can't yet be vaccinated.
"I don't want to be COVID Mary carrying it around to buildings full of unvaccinated kiddos. I could not live with myself if I carried it from one building to another. That haunts me, the thought of that," said Peck, who got the extra shot first thing Friday morning.
Health officials must clear up confusion over who should get a booster, and why. For now, the booster campaign is what Walensky called "a first step." It only applies to people originally vaccinated with shots made by Pfizer and its partner BioNTech. Decisions on boosters for Americans who received Moderna or Johnson & Johnson vaccines are still to come.
President Joe Biden said if you're vaccinated, "You're in good shape and we're doing everything we can to keep it that way, which is where the booster comes in." He urged those now eligible for an extra shot to "go get the booster," saying he'd get his own soon — and that everyone should be patient and wait their turn.
Exactly who should get a booster was a contentious decision as CDC advisers spent two days poring over the evidence. Walensky endorsed most of their choices: People 65 and older, nursing home residents and those ages 50 to 64 who have chronic health problems such as diabetes should be offered one once they're six months past their last Pfizer dose. Those 18 and older with health problems can decide for themselves if they want a booster.
But in an extremely unusual move, Walensky overruled her advisers' objections and decided an additional broad swath of the population also qualifies: People at increased risk of infection — not serious illness — because of their jobs or their living conditions. That includes health care workers, teachers and people in jails or homeless shelters.
"This was scientific close call," Walensky said Friday. "In that situation it was my call to make."
Experts say it was only the second time since 2000 that a CDC director overruled its advisory panel.
Health care workers can't come to work if they have even a mild infection and hospitals worried about staffing shortages welcomed that decision.
But some of the CDC's advisers worry that offering boosters so broadly could backfire without better evidence that it really will make a difference beyond the most medically vulnerable.
"My hope is that all of this confusion – or what may feel like confusion – doesn't send a message to the public that there is any problem with the vaccine," said Dr. Beth Bell, a University of Washington expert. "I want to make sure people understand these are fantastic vaccines and they work extremely well."
Dr. Anthony Fauci, the U.S. government's top infectious disease specialist, cautioned against seeking a Pfizer booster before the recommended six-month mark.
"You get much more of a bang out of the shot" by letting the immune system mature that long so it's prepared to rev up production of virus-fighting antibodies, he explained.
The U.S. had already authorized third doses of the Pfizer and Moderna vaccines for certain people with weakened immune systems, such as cancer patients and transplant recipients. Other Americans, healthy or not, have managed to get boosters, in some cases simply by asking.
About 182 million Americans are fully vaccinated, or just 55% of the total population. Three-quarters of those 12 and older — the ages eligible for vaccination — have had a first dose.
Associated Press writers Jonathan Lemire in New York, Zeke Miller in Washington and Todd Richmond in Madison, Wisconsin contributed reporting.
The Associated Press Health and Science Department receives support from the Howard Hughes Medical Institute's Department of Science Education. The AP is solely responsible for all content.
The Associated Press Health and Science Department receives support from the Howard Hughes Medical Institute's Department of Science Education. The AP is solely responsible for all content.