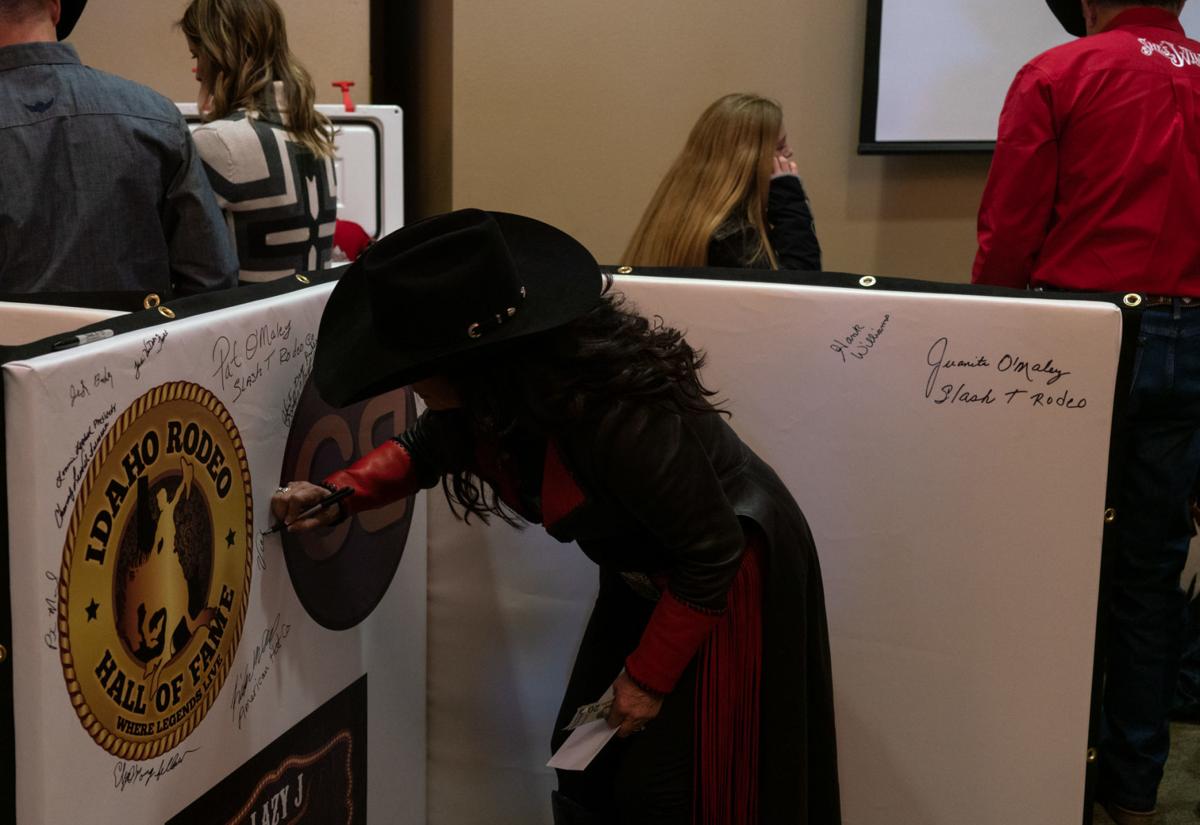 TWIN FALLS — It was called his signature dive: a hard buck out of the chute, followed by a high hard kick that threw his riders to the ground. No cowboy was able to get past War Paint's second jump in the first two years of his long, celebrated rodeo career.
War Paint — born in 1945 on the Klamath Indian Reservation in Oregon — became the greatest saddle bronc of his generation. The paint horse by a Quarter Horse stud, out of a wild pinto mare, bucked off 90% of his riders over the 19 years the champion competed in the Pacific Northwest rodeo circuit, where legends live.
"If they got past those first three or four jumps, they'd ride him once in a while," Bobby Christensen Jr. said of competitive bronc riders who tried to stay in the saddle for 10 seconds. "He came out so high and came down so hard those first three jumps; not many of them got past those."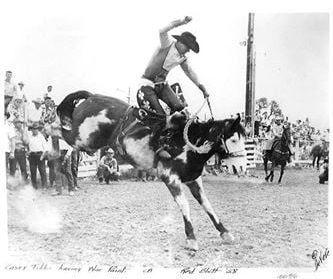 The Christensen Brothers Rodeo Co. — the largest independent contractors in the history of Pacific Northwest rodeo — owned War Paint until the horse died in 1975.
War Paint, Bobbie Christensen Sr. and Hank Christensen were posthumously inducted Oct. 26 into the Idaho Rodeo Hall of Fame in Twin Falls. Bobbie Christensen Jr., and sisters Linda, Sherri and Vicki Christensen — all of Oregon — were also inducted.
The boys were known for being able to ride and rope anything that moved, said Charmy LeaVell, treasurer of the Idaho Rodeo Hall of Fame. The girls were known for their trick riding.
'To save and preserve our Western legacy'
Walls of the banquet room at Canyon Crest Event Center were adorned Saturday with rodeo memorabilia. Some 300 people filled the room to honor War Paint, the Christensen family and about a dozen rodeo Hall of Famers from Idaho and Nevada.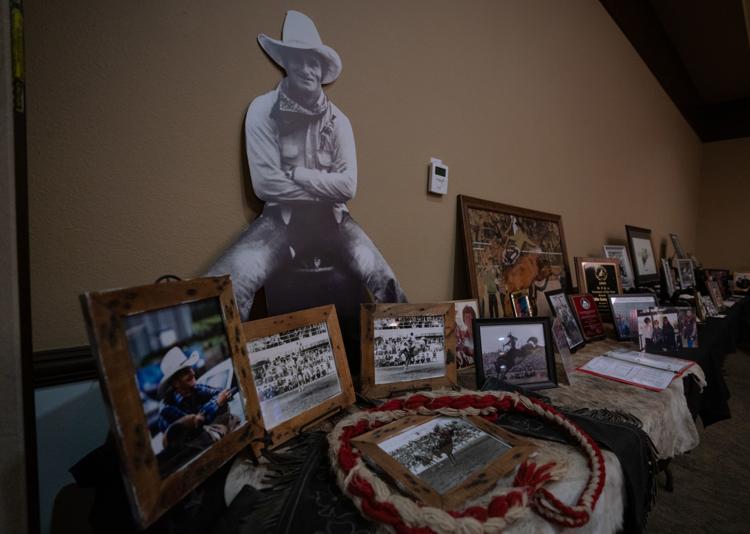 On Saturday night, Master of Ceremonies Kade Rogge introduced inductees to the crowd as he tried to pry some words out of the humble bunch.
Picabo ranchers Katie Breckenridge and her husband, Rob Struthers, set the tone for the evening as each spoke.
"I have to hang on to my heart," Breckenridge said, as the Twin Falls native expressed her surprise at being inducted along with rodeo royalty. "I get very emotional."
The two were inducted in the Western Heritage category, LeaVell said. Breckenridge and Struthers are working "to save and preserve our Western legacy."
After gathering her thoughts, Breckenridge explained how their love of the land and livestock motivates them daily.
"We stand in your shadows as ranchers," Breckenridge told the crowd. "My heart is busting with pride."
Struthers echoed her sentiment.
"You are the foundation of society," he said, standing before a sea of cowboy hats.
Posthumous inductees also included Ronnie Koll of Wendell and Jim Steen of Glenns Ferry.
Other inductees included Jed Baker of Caldwell, the Lewiston Roundup Association, Clyde and Edie Longfellow of Lewiston, Keith Maddox of Weiser, Juanita O'Maley of Gooding, Jon Taylor of Filer, Hank Williams of Filer, and brothers Joe, Mike and Pete Marvel of Nevada.
"Our dad taught us how to ride and our mom taught us how to pray," Pete Marvel said.
Get local news delivered to your inbox!
Subscribe to our Daily Headlines newsletter.