TWIN FALLS — For Danny Auth, July 4 proved that sometimes events don't work out as planned.
Auth, the owner of BLu, 1986 Addison Ave E., organized a barbecue competition for the holiday, inviting cooks from the Magic Valley to share their best recipes and have them judged by members of the public.
As of Wednesday evening, Auth said, he'd been contacted by eight or nine competitors interested in participating in the first time event.
On Thursday, though, they didn't show.
That didn't stop Auth from pulling out his oversized drum grill into the restaurant's parking lot and cooking 200 pounds of meat.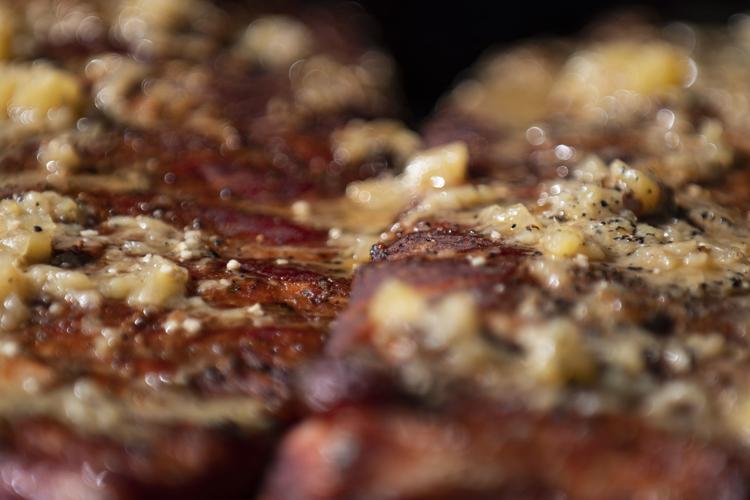 He and BLu's chefs, Brock Dodds and Jordan Gentry, prepared tri-tip beef and St. Louis style ribs — a middle cut, between the baby back and spare ribs — in a variety of ways.
You have free articles remaining.
"We did a dry rub," Auth said. "We also did a super wet sauce."
That involves repeatedly slathering the meat with sauce to keep it wet and juicy.
There were also southern style ribs and maple sesame Schezwan style ribs.
Though no judging took place, those who were hungry enjoyed all they could eat for $10 later in the day.
Auth is already looking forward to next year. He's considering moving the competition to City Park or a similar venue, and offering big prizes.
"Twin Falls doesn't have a lot of food competitions," Auth said. The chance for locally owned restaurants to come out and share their best is an incentive he hopes will attract a crowd.
Besides, he enjoys the opportunity to cook. "I'm a huge competitor," he said.