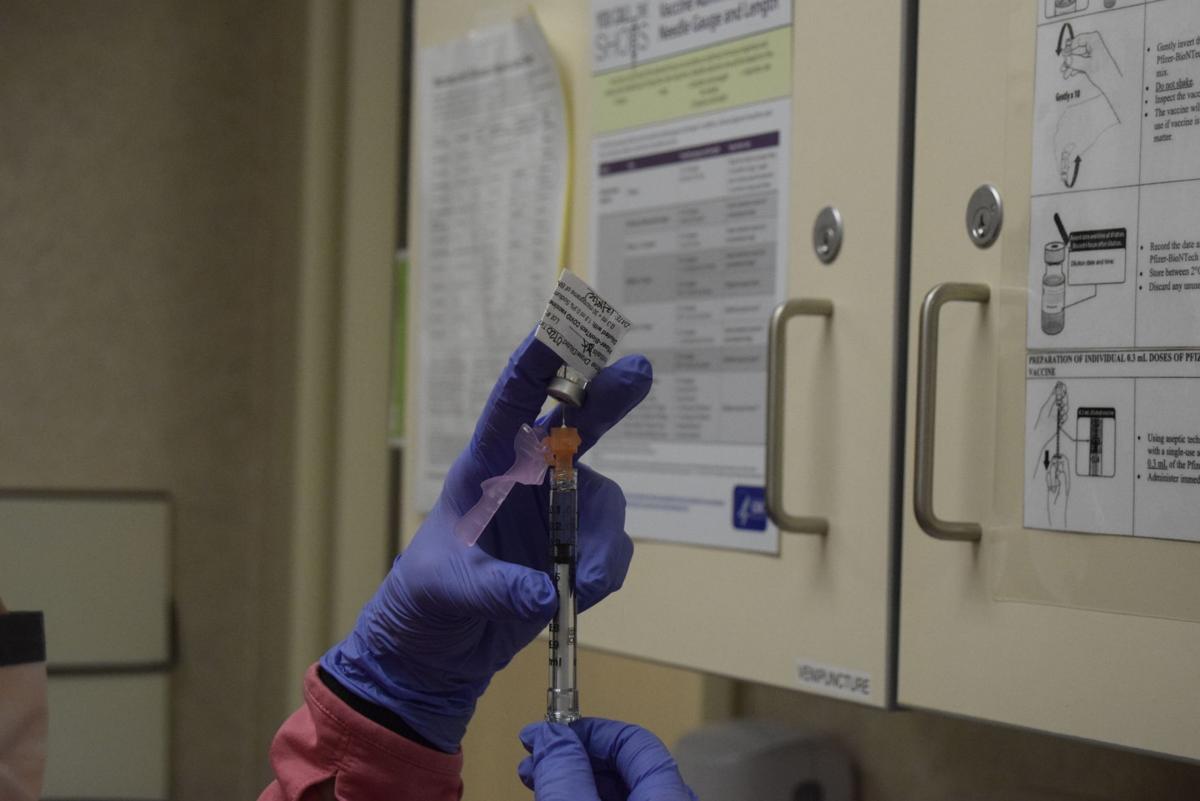 The number of COVID-19 vaccines available in Idaho is limited.
Vaccines are now available to Idahoans 65 and older.
Vaccines are continuing for:
Adult and child protective services
Blood center workers
Child welfare workers
Clergy who enter healthcare facilities to provide religious support to patients
Community food, housing, and relief services
Coroners, medical examiners, mortuary and funeral services personnel
Correctional and detention facility staff (other than medical)
Dentists, dental hygienists and dental assistants
Emergency medical services
First responders (firefighters/police) and safety (protective services/community support)
Home care providers for older adults and people with high-risk medical conditions (includes staff of certified family homes)
Hospital staff essential for care of COVID-19 patients and maintaining hospital capacity (includes support staff, clinical staff, and medical imaging professionals)
Idaho Fish and Game and USDA law enforcement officers
Idaho National Guard medical staff
Long-term care facility residents and staff (includes staff of adult day care facilities and intermediate care facilities for individuals with intellectual disabilities)
Optometrists
Outpatient clinic staff essential for care of COVID-19 patients and maintaining hospital capacity (includes vaccine administrators and behavioral health workers, including counselors for substance abuse treatment centers and suicide prevention hotline workers)
Outpatient and inpatient medical staff (not included above) who are unable to telework
Pharmacists, pharmacy technicians, and pharmacy aids
Pre-K–12 school staff and teachers and daycare (childcare) workers
Psychiatric residential treatment facility staff
Public health and emergency management response workers who are unable to telework (includes Idaho National Guard deployed to support public health response, state and local public health COVID-19 responders who are unable to telework)
Radiation therapists
Residential schools/facilities providing behavioral health treatment
School nurses
When the vaccine is available to your priority group, the state Coronavirus website says, it is anticipated that you will be able to get the vaccine through normal vaccination locations such as your employer, physician's office, local public health district, or local pharmacy. For a map of locations that provide vaccines, visit this page.
When the vaccine is available to you, you may call the South Central Public Health District Vaccine Hotline at 208-737-1138. For more information, visit phd5.idaho.gov/covid-vaccine. St. Luke's patients can use the MyChart app to make an appointment. For more information, visit this page.