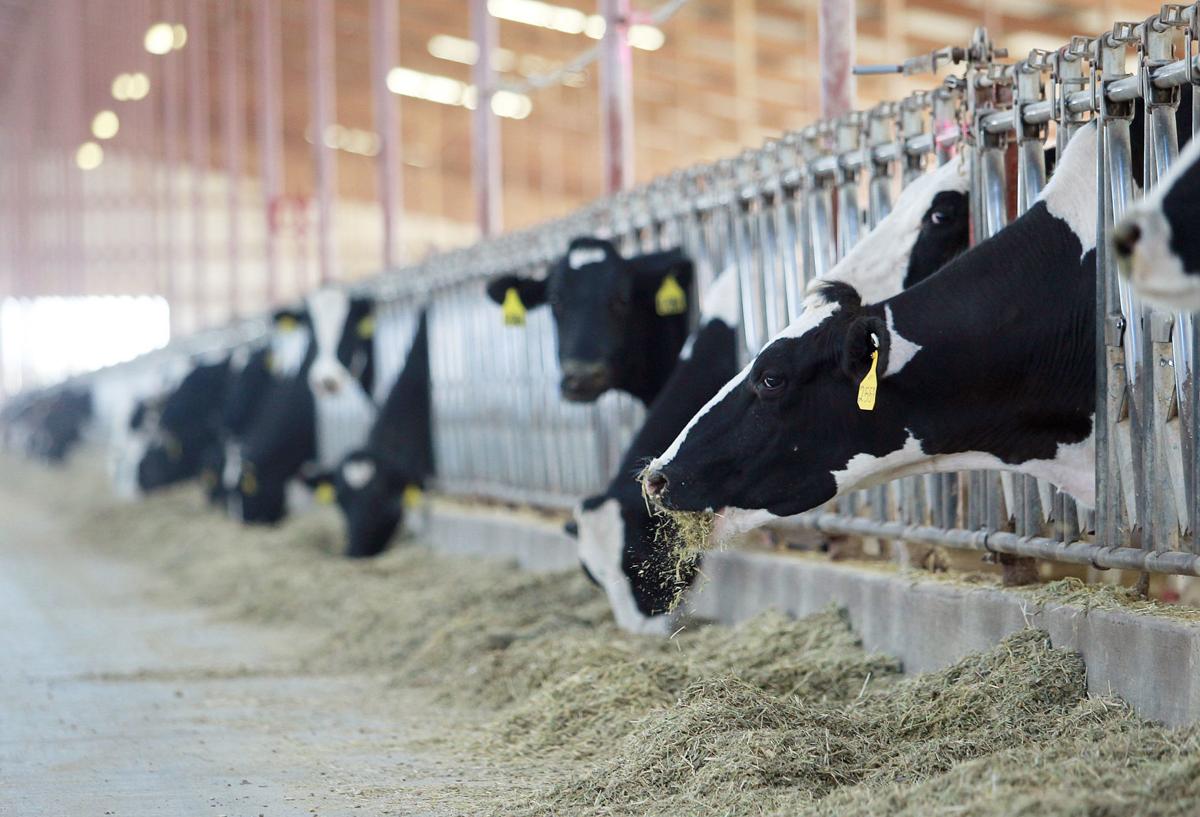 TWIN FALLS — Life across the Magic Valley seems to be on pause as streets become empty, beloved small businesses close and even the usual tranquil pace grows slower. In the early hours of the morning, however, when frost still lingers and the darkness envelops the valley, dairy workers continue to toil to support Idaho's biggest industry, increasing their chances of catching the novel coronavirus.
A lack of science-based information in Spanish led Mario de Haro-Marti, University of Idaho Extension dairy livestock and environmental educator, along with South Dakota State University and other educators with the food science department and veterinary science department at the University of Idaho, to create a COVID-19 video and fact sheets tailored to dairy workers. The video, which is in Spanish with English subtitles, explains the origins of the virus, how it spreads and proper hygiene.
The dairy industry entered the pandemic with declining milk prices, a lack of capacity and a strain on labor as it struggled to fill positions. A workforce that is uneducated about COVID-19, the disease caused by the novel coronavirus, could be disastrous for dairies if workers begin to fall ill.
"If a dairy had a coronavirus outbreak among its employees that would be a nightmare. Cows must be milked and fed one way or another. In this case, an ounce of prevention is worth a thousand pounds of cure," Ben Eborn, University of Idaho Extension agriculture economist, said. ". . . Labor has been one of the main challenges for Idaho dairy farms for many years. Illness among employees would dramatically intensify this challenge."
Idaho struggled to get timely Spanish-language materials about its shelter-in-place orders both for Blaine County and its statewide order issued March 25. Spanish translation for both came days after the initial orders, and the state did not provide Blaine County with an order in Spanish despite the county's request it do so, leaving it to rely on contracted translators to do so. The statewide order resulted in a number of calls from Spanish-speaking agricultural workers to organizations all over the Magic Valley wondering if their jobs were safe.
With the details of the coronavirus response plans being left to individual health districts as Idaho experiences some of the highest infection rates in the West, the distribution of material in Spanish depends more and more on initiative from individual counties.
"The state agencies have a lot on their plate right now," de Haro-Marti said. "But I believe there should be a response for the Hispanic community. Between 15 and 32% of the population (in the Magic Valley) is Latino, and if even half of that population struggles with communication, that's a big chunk of your population."
About 65% of Idaho's foreign-born population speak English less than "very well," and about 75% of dairy workers are foreign-born with the majority of them speaking predominantly Spanish or preferring materials, especially on complicated topics like health care, in their native language.
Even with adequate information in Spanish, there are still weak spots to prevention as the influx of Central and South American workers on dairies brings more people who speak indigenous languages like Quiche in which finding a translator for is time-intensive even in the biggest cities.
Some dairies are adopting stricter sanitation protocols to address potential gaps in safety and others have restricted the number of people who can be in places where social distancing is challenging, like milking rooms and break rooms. The Idaho Dairymen's Association created placards and informational material for dairies to use around their facilities.
"Like all of us, we're following recommendations from various agencies about the virus," Rick Naerebout, CEO of the Idaho Dairymen's Association, said. "If you have an infection at a dairy it could prove to be a difficult situation for our dairymen."
While an outbreak at Idaho's dairies does not appear on the horizon and material like the University of Idaho's is spreading, the potential consequences loom with delays in Spanish information and misinformation on social media. Agriculture was already experiencing a worker shortage with unemployment levels below 3% before COVID-19 hit Idaho. Impediments to the immigration process like consulates and borders closing due to the virus strain the labor shortage even more.
It is crucial to preserve the workforce it has through the pandemic because even if the industry could hire as fast as it lost workers to sickness it would not be able to continue production at the same rates while new workers are being brought up to speed.
"There's a lot of training that goes into it," de Haro-Marti said. "It's not some guy you're going to call from one day to the other to milk a cow with no training."
The market has been volatile as the demand for milk tumbled overnight as major consumers of dairy products closed. The industry was at a high at the end of 2019 with prices hitting as high at $20 per hundredweight, which dropped off after the holiday season and as fears of a coronavirus pandemic began. The price of milk is around $14 per hundredweight now, roughly $3 short of the typical break-even point for dairies.
"The food service and restaurant sectors have come to a grinding stop," Eborn said. ". . . Those markets are have nearly dried up. Schools have been closed and will likely remain closed for some time across the country. School kids drink a lot of milk with school breakfast and lunch and that demand, for the most part, has disappeared."
Even with suitable information and protection for workers, the dairy industry – Idaho's largest industry, which brought in a record $2.8 billion last year – will take a harsh economic hit it will need to recover from after the crisis ends. Producers nationwide are still grappling with a lack of processing capability and some have begun dumping milk as the pandemic continues to affect business.
The weight the dairy industry carries in Idaho means that much of what affects it will impact the state's entire economy.
"This could rival the economic decline in 2009," Naerebout said. "This is going to be a trying period as we're entering a big unknown. Dairymen will need help just like everyone else to weather this storm."
Megan Taros is a Times-News reporter and Report for America corps member covering the Magic Valley's Hispanic community and Jerome County. You can support her work by donating to Report for America at http://bit.ly/supportRFA.
Concerned about COVID-19?
Sign up now to get the most recent coronavirus headlines and other important local and national news sent to your email inbox daily.