BELLEVUE — A two-vehicle crash Tuesday evening in Blaine County caused one car to catch fire and power lines to fall across the road.
Blaine County Sheriff's deputies responded to the crash at Idaho Highway 75 and U.S. Highway 20 at about 5:30 p.m, according to a Wednesday statement from Sheriff Steve Harkins.
A 2018 Kia Soul driven by Emmet G. Hartlove, 18, of Concord, California, was driving west on U.S. 20 and failed to yield to oncoming traffic. The Kia hit a 2000 Jeep Cherokee driven by Silvia H. Leal Martinez, 42, of Gooding, that was southbound on Idaho 75, the statement said.
The Kia then hit a power pole, causing the downed power lines to block a portion of the roadway.
One of the vehicles also caught fire, with the flames being extinguished before emergency personnel arrived, the statement said.
You have free articles remaining.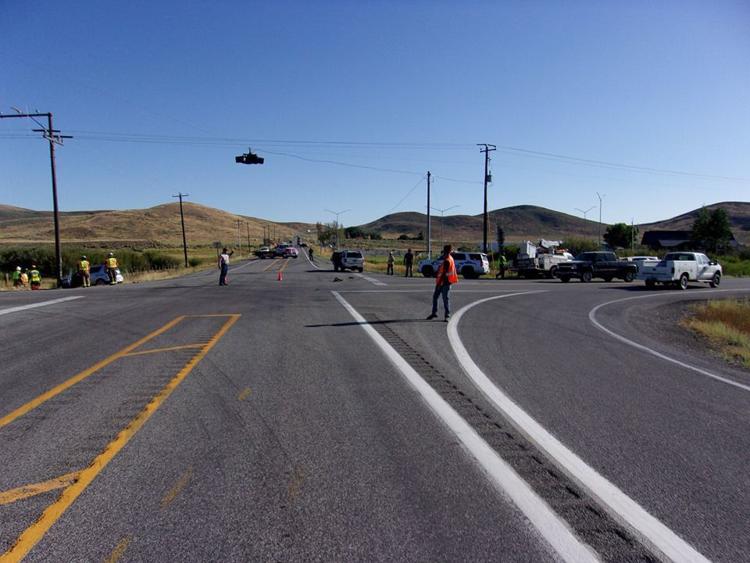 Hartlove and his passenger were taken to St. Luke's Wood River Medical Center with minor injuries. Hartlove was cited for failure to yield at a stop sign, as well.
"Recently, we have seen an increase in traffic accidents at this intersection," Harkins said. "We have committed extra patrol resources to this area and have been doing this for some time now."
The Blaine County Sheriff's Office has also requested a traffic and safety study of the intersection be performed by the Idaho Department of Transportation, in the hope of making the intersection safer.