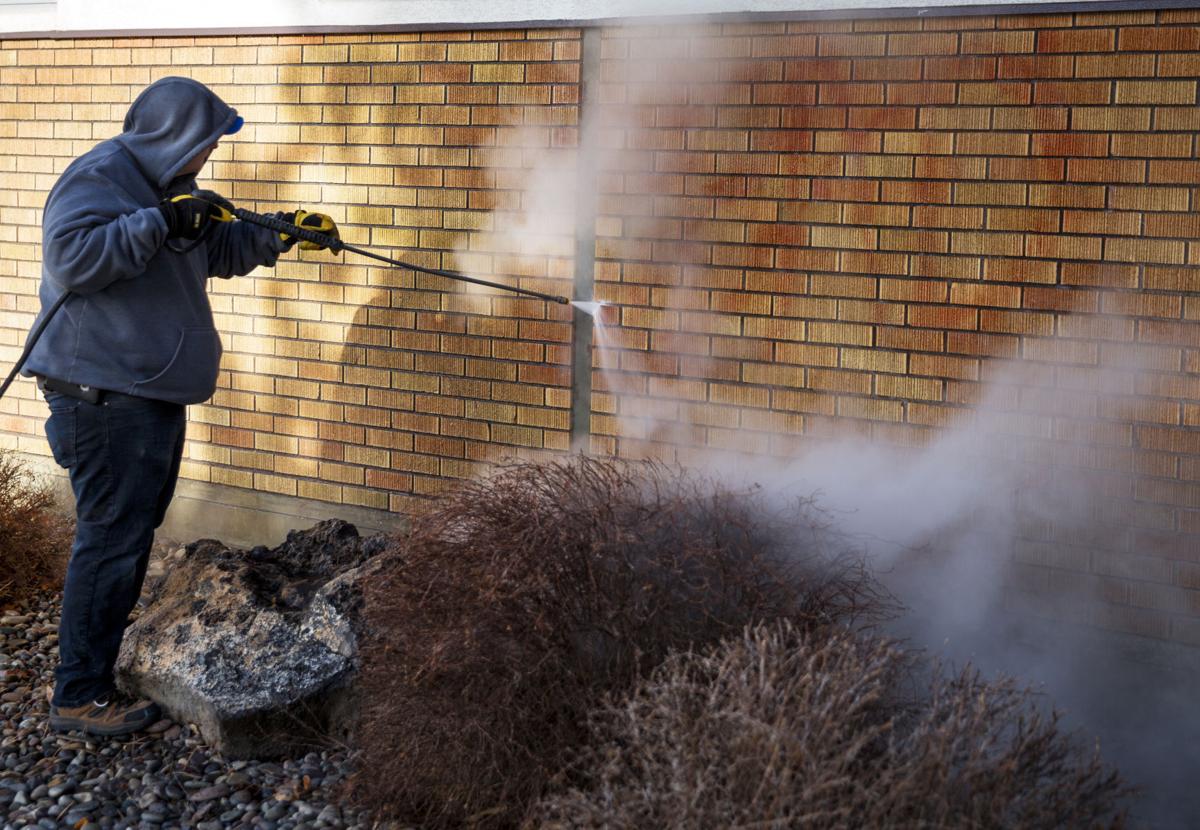 TWIN FALLS — Someone has vandalized The Church of Jesus Christ of Latter-day Saints chapel on Harrison Street, painting the words "God is Dead" on the side of the building.
Church staff reported the vandalism to police Tuesday. The church's response to the words, however, was simply to get them taken down as quickly as possible.
"It's sad that there are people in this valley that have nothing better to do," said Ray Parrish, spokesman for the LDS church in Twin Falls. "These things happen occasionally. The church's attitude is the less publicity we give these people, the less likely the are to repeat it."
He called the vandalism an act of someone who has "no focus in life."
Police are investigating the crime as malicious harassment, which is basically Idaho's code for hate crime, Twin Falls Police Lt. Terry Thueson said. The crime was done with intent to intimidate or harass the religious group, he said.
The phrase "God is Dead" has been widely quoted from works written by German philosopher Friedrich Nietzsche.
"We're still trying to determine when the damage occurred," Thueson said. It was sometime between Monday evening and Tuesday morning.
Police have no suspects but encourage anyone who knows about the vandalism to give the non-emergency dispatch center a call at 311 or 208-735-4357. Thueson also asks residents to remain vigilant and report suspicious activity.
Several LDS churches have been vandalized in the Magic Valley over the past 10 years, Parrish said. But they aren't the only ones. The Islamic Center of Twin Falls and the Hagerman Christian Center have also reported incidents of vandalism.
In October, police began investigating what they called a "hate crime" at the Islamic Center of Twin Falls. Someone had set up a 4-foot cross draped in bacon and pig parts in the center's parking lot. No arrests have been made relating to the incident.
"Our detectives were working with the FBI on that particular case," Thueson said.
It's still an active investigation, he said.
Meanwhile, police have begun reaching out to churches by providing them with trainings on how to respond to an active shooter or identify a threat before it happens.
Get local news delivered to your inbox!
Subscribe to our Daily Headlines newsletter.