EDEN — An Ohio man died Tuesday in a fiery crash involving two tractor-trailers.
The crash that snarled traffic for six hours in a construction zone on the interstate, the Idaho State Police said.
Corey McCaslin, 39, of Port Washington, Ohio, was eastbound at milepost 187 when a westbound semi hauling potatoes suddenly swerved into the eastbound lane, ISP Sgt. Keith Thompson told the Times-News.
McCaslin died at the scene of the crash.
David Wetmore, 57, of Irrigon, Ore., was driving the westbound semi. He was flown to Portneuf Medical Center in Pocatello, ISP said in a statement.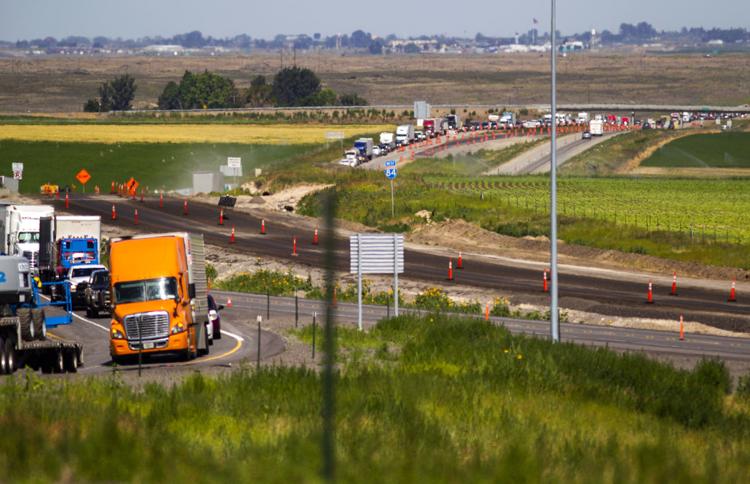 Road construction on westbound I-84 had interstate traffic reduced to one lane each direction on eastbound I-84, Thompson said. The accident was called in at about 11 a.m.
Witnesses told investigators they saw no apparent reason for the westbound truck to veer into oncoming traffic, he said. The collision blocked both lanes of travel.
The Idaho Department of Transportation diverted traffic in all directions, Thompson said Tuesday afternoon. Both westbound and eastbound lanes were reopened by 4:45 p.m.
No other vehicles were involved in the crash.