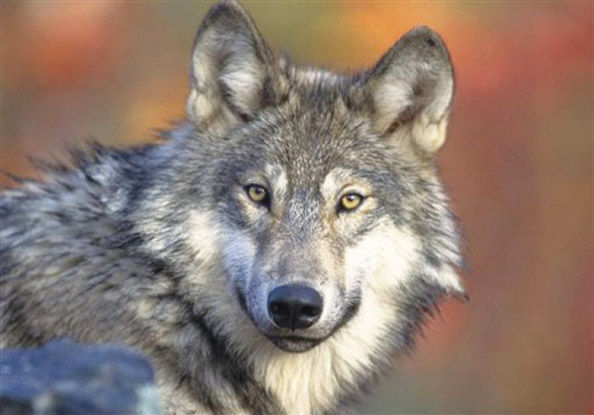 BOISE (AP) | Three environmental groups have filed a lawsuit seeking to halt a wolf- and coyote-hunting derby on public lands set for early January in east-central Idaho.
WildEarth Guardians, Cascadia Wildlands and the Boulder-White Clouds Council filed the lawsuit late Thursday in federal court in Idaho against the U.S. Bureau of Land Management and the U.S. Forest Service.
"The broader context of this is that wolves have experienced years of persecution," said Laura King, an attorney at Western Environmental Law Center, who is representing the groups. "They're just beginning to repopulate their native range."
The groups contend the Bureau of Land Management on Thursday violated environmental laws by issuing Idaho for Wildlife, a pro-hunting group, a special-use permit to hold the competitive derby on bureau land. The groups said the agency didn't follow the National Environmental Policy Act (NEPA) in issuing the permit.
The groups also contend that the Forest Service is violating its own policies by not requiring Idaho for Wildlife to obtain a special-use permit, and that to issue such a permit the Forest Service must also follow National Environmental Policy Act requirements.
"The bottom line is that permitting and NEPA analysis is required to make sure the public interest is being taken into account when public lands are being used for a killing contest like this," King said.
Four other environmental groups — Defenders of Wildlife, the Center for Biological Diversity, Western Watersheds Project and Project Coyote — filed a separate lawsuit on Thursday against the Bureau of Land Management, contending the permit runs contrary to the federal government's wolf-reintroduction efforts.
Steve Alder of Idaho for Wildlife said the group expected lawsuits and is prepared to fight in court. But he said that even if the worst-case scenario for the group happens and it can't hold the derby on public lands, it will use private land.
"The ranchers are always happy to have us," he said. "They're not going to stop the derby."
In 2013, Idaho for Wildlife offered two separate $1,000 prizes — one for the hunter who killed the biggest wolf, the other for the hunter who bagged the most coyotes. The event drew 230 people, about 100 of them hunters.
Alder said he expected up to 150 hunters this winter, and likely more who would take part in some way but not hunt.
Bureau of Land Management officials in approving the permit Thursday said the impacts of an estimated 500 hunters on about 3 million acres of bureau land during a three-day period on Jan. 2 to 4 will not be significant. "We could not find significant conflicts with other environmental resources that would prohibit the competitive event from occurring," Joe Kraayenbrink, the bureau's district manager in Idaho Falls, said in a statement.
Also named in the lawsuit is Charles Mark, supervisor for the Salmon-Challis National Forest. He didn't return a call from The Associated Press on Friday.
Bob Ferris, executive director of Eugene, Oregon,-based Cascadia Wildlands, said his group is taking part in the lawsuit out of concern that Oregon could lose potential wolves.
"This is also the source for our wolves that come into Oregon," he said. "Most of them have come from Idaho. We feel connected to those wolves in terms of a source population."
King said that wolves dispersing from Idaho is something a federal judge should consider.
"Wolves are on the move," she said. "So effects on wolves in Idaho have linked effects beyond Idaho. (Federal agencies) can't abdicate their responsibilities in that respect by saying that this is just a purely local event that will affect only local people and local animals."