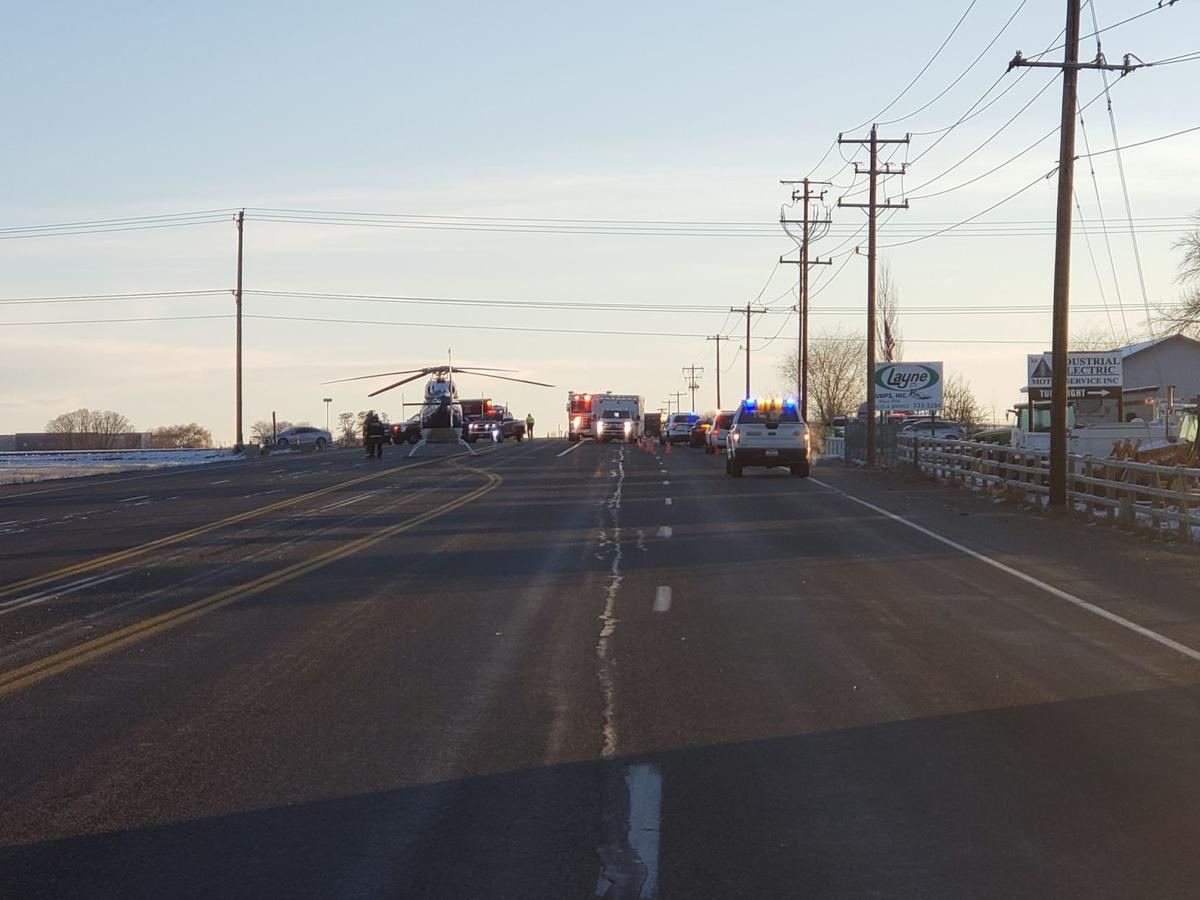 KIMBERLY — Emergency crews responding to a crash Tuesday on U.S. Highway 30 at 3400 East closed the highway north of Kimberly for about three hours, Idaho State Police said.
Payton Goff, 19, of Kimberly was driving a red 2007 Chevrolet Colorado south on 3400 East and stopped at the stop sign at U.S. 30 at about 8 a.m., ISP said in a statement.
Kristian Turner, 33, of Hansen, was driving a red 2001 Ford Expedition west on U.S. 30 when Goff pulled out in front of Turner, whose truck hit the Expedition on the driver's side.
Goff, his juvenile passenger, Turner, and her two juvenile passengers were all wearing seat belts, ISP said. Goff was taken by ambulance to St. Lukes Magic Valley Medical Center in Twin Falls.
Idaho State Police was assisted by the Twin Falls County Sheriff's Officer, Magic Valley Paramedics, Rock Creek Fire Department and Air St. Lukes.
The road was blocked for about three hours.
Get local news delivered to your inbox!
Subscribe to our Daily Headlines newsletter.