SUN VALLEY — Firefighters from the Sun Valley and Ketchum Fire departments responded Thursday to a fire at the Sun Valley Inn.
The fire was reported at about 11:30 a.m. in the basement of the south wing, which is undergoing remodeling, Sun Valley Fire Chief Taan Robrahn said. Firefighters were on the scene until 1 p.m.
A construction worker said he and others were working in the crawl space when someone yelled, "Fire! Everyone get out of there!"
Robrahn said the fire is under investigation but that it appeared to be confined to an electrical box.
Fortunately, Sun Valley Resort had equipped construction workers with fire extinguishers and trained them how to use the extinguishers, firefighter Reid Black said.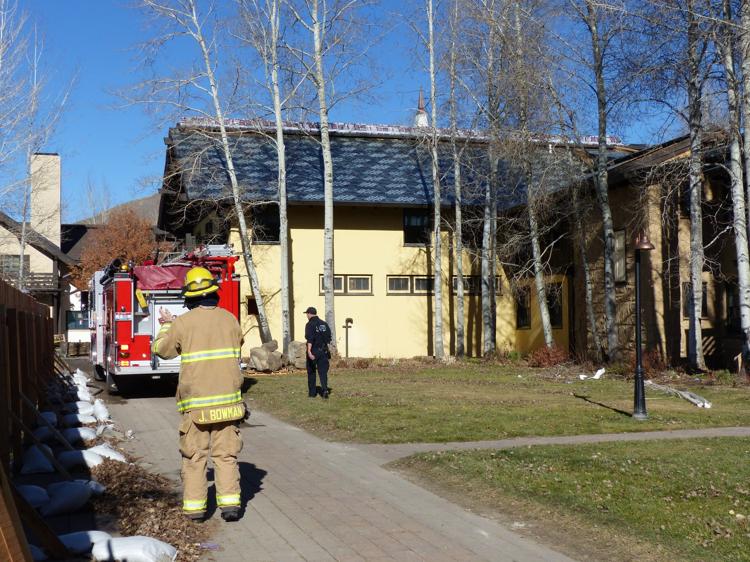 This is at least the fourth notable fire at Sun Valley Resort since April. A fire spread from garbage cans into the eaves of the Warm Springs Lodge a few days after the ski season ended in April causing more than a million dollars of damage.
The lodge is being rebuilt and is expected to open in time for the Christmas holidays.
A fire caused by a lightning strike consumed a big hay pile near the Sun Valley Horseman Center just before the symphony season started in April. And a mower caught on fire on Bald Mountain in September, burning a small patch of grass on Lower College Boulevard ski run before firefighters put it out.
The Inn, which opened in 1937 as The Challenger Inn, is undergoing the second phase of a remodel project. The latest phase involves remodeling 80 guest rooms with state-of-the-art bathrooms and other features.
The historic arch where buses and cars once drove through has also been cut out as part of the remodel.