TWIN FALLS — A fire caused major damage to a downtown restaurant late Sunday night.
Firefighters were called to Guppies Hot Rod Grille, 110 Main Ave. W., at 9:54 p.m. and were able to contain the blaze by about 10:20 p.m. city spokesman Joshua Palmer said.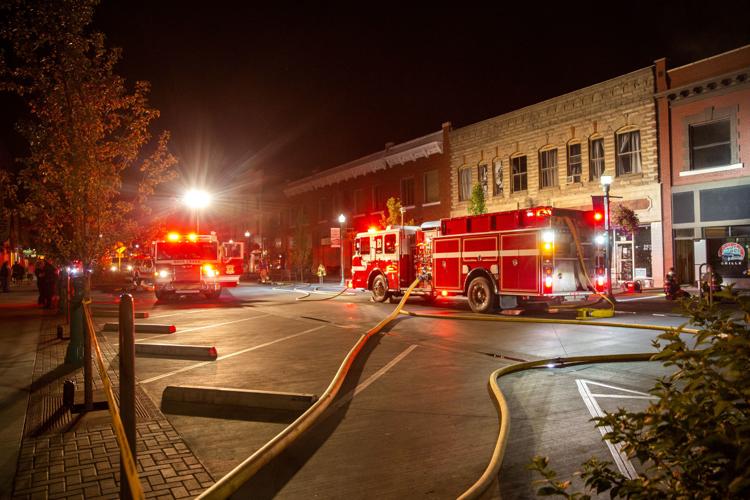 Crews remained at the scene well past midnight cleaning up and making sure the fire didn't return. 
Officials believe the fire was contained to the building that houses Guppies, but firefighters were checking the neighboring buildings and were not certain of the extent of the damage or the source of the fire as of 12:30 a.m. Monday, Palmer said. 
A large crowd gathered to watch the fire, which closed at least four blocks of Main Avenue.
Three engine companies from the Twin Falls department responded with help from the Jerome, Filer and Rock Creek fire departments and Magic Valley Paramedics.
Guppies, which has been in the location since opening in December 2014, posted on Facebook that everyone was safe. Palmer said the businesses owners plan to hold a fundraiser to help pay for the damages.
A statement from the city Monday morning said it is believed no one was in the building at the time of the fire and no injuries were reported.
People downtown Monday should watch out for emergency crews and other activity near the fire, but Main Avenue should be reopened, the city said.
Get local news delivered to your inbox!
Subscribe to our Daily Headlines newsletter.