TWIN FALLS — Several small brush fires started south of Twin Falls on Tuesday afternoon and had reached 75 acres by 5 p.m.
The fires were initially called in at 3:30 p.m. on BLM land. Twin Falls District BLM spokeswoman Kelsey Brizendine said the fires were estimated to be contained by 10 p.m. Tuesday night, and controlled by 4 p.m. Wednesday.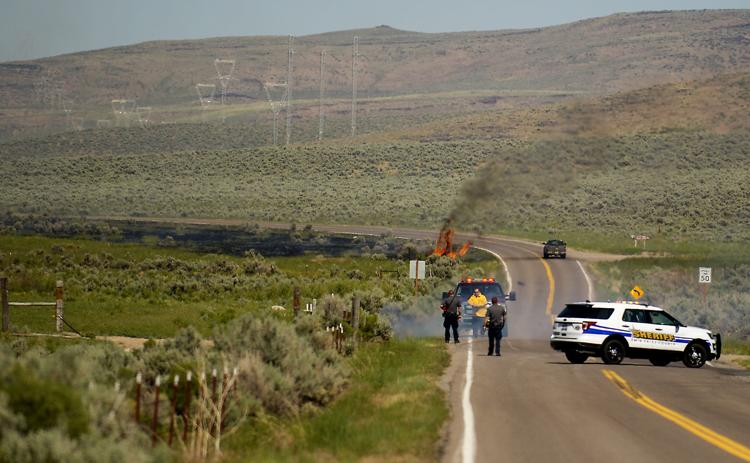 "A vehicle towing a trailer threw sparks and started several small fires near Foothill Road and 3100 East," Twin Falls County Sheriff's Office spokeswoman Lori Stewart said.
The fires were initially burning quickly, Brizendine said, because "It is dry, and there is quite a bit of fuel out there."
By 5 p.m., the head of the fires had been knocked out and they were smoldering and creeping. The BLM, Rock Creek Fire Protection District and Salmon Tract Rural Fire District were on scene with six engines.
"We are asking people to use extreme caution when heading that way because it is near the road," Brizendine said.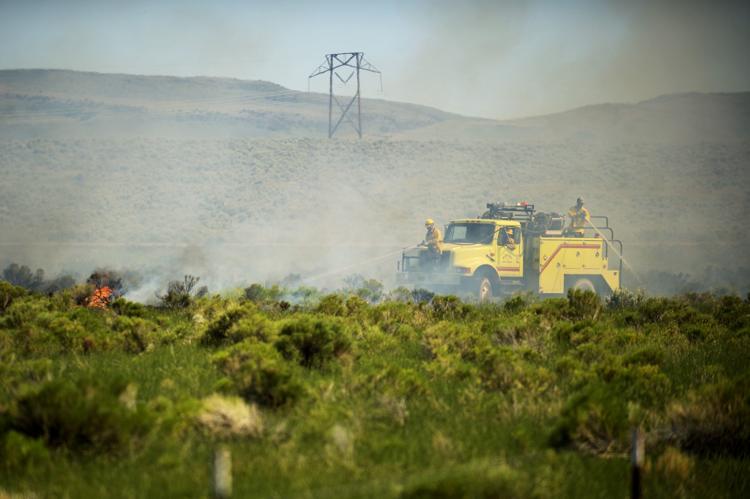 Another fire started three miles south of Bliss, on the south side of the river. The fire was smoldering and creeping Tuesday evening. The Bureau of Land Management estimated the fire at 100 acres, and estimated it would be contained by 9 p.m. Tuesday night.