HANSEN — Emergency alerts blared on cellphones across the area before 7 a.m. Friday warning residents of Rock Creek Canyon to prepare to evacuate their South Hills homes.
The Badger Fire, which had grown to 42,345 acres, was heading their way. Dry, windy conditions weren't helping.
Less than an hour later, Twin Falls County Sheriff Tom Carter made the call to order mandatory evacuations.
"By the order of the Twin Falls County Sheriff the residents of the Rock Creek Drainage Area are hereby required to evacuate their homes as soon as possible," the order says. "The mandatory evacuation area covers the bottom half of Rock Creek from Third Fork Drainage on the south end to Foothill Road on the north end in Twin Falls County."
The emergency order is in effect until further notice and the fire remains uncontained.
By 9 p.m., updated maps from the National Interagency Fire Center showed the fire had grown to 97,210 acres. Foothills Road was closed between 3800 East and 4000 East due to low visibility caused by the smoke and increasing winds. Ash fell from the sky through the day north of the hills, and winds began to pick up Friday evening. Firefighters set back burns to protect homes. Twin Falls County Commissioner Jack Johnson said on Facebook about 8 p.m. Friday that winds were favorable, and so far, homes were safe and South Hills cabins had not burned.
As of Friday evening, 286 people are fighting the fire under the command of Sam Hick's Type 2 Great Basin Team 5 with five helicopters, five dozers and 17 engines. It is the top priority in the Great Basin area.
Red Flag weather conditions on Friday brought sustained and gusty southwest winds up to 35 mph, low relative humidity and temperatures in the high 60s. A cold front was forecast to moved into southern Idaho on Friday evening, bringing showers and thunderstorms and cooler temperatures to the fire area.
The Idaho Department of Environmental Quality extended its air pollution forecast and caution for Blaine, Camas, Cassia, Gooding, Jerome, Lincoln, Minidoka, and Twin Falls counties because of degraded air quality. The smoky air can make people sick, the DEQ said.
DEQ-ordered burning restrictions for those counties remain in effect.
Smoke cleared from some areas Friday as weather patterns changed, but the DEQ said smoke impacts are expected to continue throughout the weekend.
'Chaos and confusion'
Rock Creek resident Day Egusquiza said despite the fire burning toward her home for six days, she and other residents of the area were given little warning to evacuate.
"We had no time to prepare and yet that fire has been in our backyard," she said.
The U.S. Forest Service and Bureau of Land Management sent out a joint press release Thursday saying residents should evacuate. A half-hour later it was followed-up with a correction saying there were no evacuations but people should prepare to evacuate.
But there was no direct outreach Thursday to people who live in the area, Egusquiza said. The first official warning they got was another confusing alert at about 6:30 a.m. Friday that went to every cellphone in the county saying people should prepare to evacuate.
The alert was cut off for many saying: "Those that are in the Rock Creek and South Hills area be prepared to evacuate. Updates to..."
Some newcomers in Twin Falls frantically asked on social media if the alert was meant for those who lived near Rock Creek Park in town or near Rock Creek Elementary.
Then the official evacuation order came from the sheriff's office, but without any calls or phone alerts. Instead, firefighters and sheriff's deputies were attempting to go door to door through the rural area, Egusquiza said.
"We had three hours to get out; we should have been working on it yesterday, we should have been working on it the day before," Egusquiza said. "We can't be left with no information and then complete panic. The lack of communication adds to the chaos and anxiety. There wasn't any of us that had time to clean out our homes."
Day said she lived through a similar fire and chaotic evacuation in the area eight years ago, and afterword, officials said things would get better. This time, Egusquiza said, local politicians, law enforcement and firefighters have been responsive to calls and requests for help, but they have told her that they have had trouble getting information from the Forest Service.
Instead, they were told to go online, despite the website being infrequently updated (on Friday evening as winds began to build, the website had not been updated in more than six hours) and the poor internet connections in the rural area, Egusquiza said.
"We could have been doing this yesterday, we could have had evacuation meetings," Egusquiza said Friday evening. "They're busy fighting a fire, but they forgot who they're fighting for: us. We've had six days, we've had zero communication."
'Never seen this before'
"I was coughing in my sleep," said Tiffany Patterson, who lives in the area being evacuated.
"It's our backyard, it's our play area," she said after bringing her horse to the Rock Creek General Store in Hansen. "Grew up here all my life."
John Peterson lives in Minidoka but came to the area to help people who were evacuating.
"Had a heck of a time wrangling the horse, going crazy with all the fire trucks," he said, explaining how they had to cut the fence to get the animal out.
Peterson comes every year to help with the Christmas lights at the General Store.
"Never seen the fire and smoke like this before," he said.
Great Basin Incident Management Team 5 Public Information Officer Bobbi Filbert said the fire as of Friday encompassed about 20% of the Sawtooth National Forest Minidoka Ranger District Cassia Division.
The fire started at Badger Mountain near Bostetter and has burned Father and Sons Campground.
"The cause of the fire is undetermined," she said. "And it remains under investigation."
Most of the advancement of the fire on Friday was on the north and west sides of the fire borders heading toward Rock Creek Canyon. The other sides of the fire are still active, she said, but not advancing as much.
Some residents along Trapper Creek were evacuated early on, she said, and Friday on the west side of the district a large band of sheep was moved out of the area.
Filbert said the U.S. Forest Service is working with ranchers who graze animals in the area to get them out of harm's way.
The southern edge of the blaze is in the Swanty Peak and creek area, where they are establishing an indirect fire line beyond the active fire.
"We are setting records with the dryness and fuels this year," Filbert said. "People need to realize we are critically dry and they shouldn't leave a fire for even a second."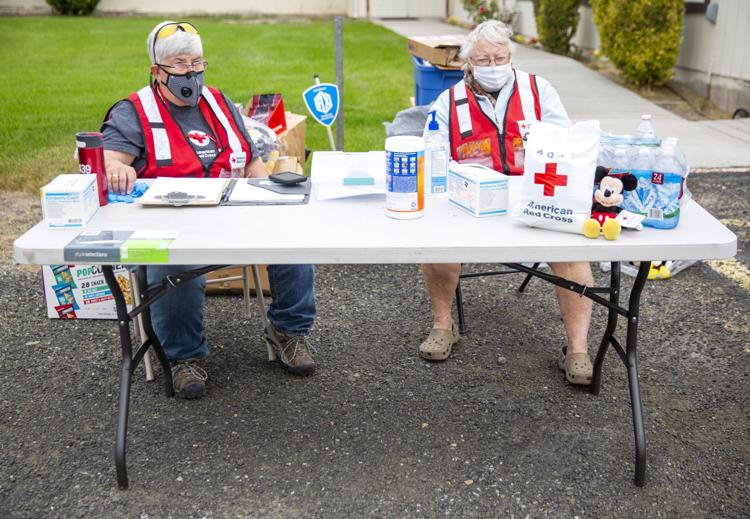 Shelter, donations and assistance
The Red Cross shelter at Eastside Baptist Church was set up to be a temporary destination until evacuated people can get into hotel rooms because of COVID-19, south-central Idaho Disaster Action Relief Coordinator Diana Ochsner said.
"Because of this pandemic, we don't want to do a congregate shelter," Ochsner said.
The Red Cross had water, snacks, emotional support and updated information and can connect people with community resources. It also had cots and chairs for the elderly or people who may need a place to rest during the day.
The evacuation point was closed at 9 p.m. Friday. Anyone needing Red Cross assistance was asked to call 800-272-6668 or go to the Hilton Garden Inn at 1741 Harrison St. N. in Twin Falls. A Red Cross team was set to be there for most of the night.
Once evacuees are in a hotel, food will be delivered to them.
Chobani donated yogurt and Grocery Outlet donated granola bars and beef jerky.
"We're here to get you shelter but we're going to do it safely," Ochsner said. "From beginning to end, our goal is to keep people safe."
Red Cross services are free and available to all. Families who need services can also call the Idaho Red Cross at 800-853-2570.
"If people have to evacuate and they don't have a lot of time, the most important thing they can grab is medications," Ochsner said. It takes the Red Cross time to get doctors lined up to help people with medications, so people should grab their own medical needs, whether it's medications or wheelchairs or whatever, if possible when they evacuate.
The Twin Falls Fairgrounds is also set up to help with animals.
"So far we've only gotten two horses in," fairgrounds manager John Pitz said midday Friday. "We've got horse stalls and other barns we can use."
The fairgrounds is free for evacuating people to use, but they should check in with the fair office at 208-326-4396.
"They need to check in so we can coordinate what's coming in, otherwise it will be a mess," Pitz said. "We got a chicken barn and rabbit barn for the smaller animals. We've got pig and sheep barns."
"We don't have room for herds and herds of animals, but we've got room for the small bunches," he said. "Just get a hold of us and let us know how many you've got. We can find a place for them."
Twin Falls County also said evacuated people can use the Murtaugh Lake or Rock Creek campgrounds for free.
Welch Music said it will pick up and store pianos from the homes of people being evacuated for free. Residents in need of the service should call 208-734-9010.
On Friday several groups and churches were donating water, snacks and socks to the firefighters, including Young Powersports in Burley.
Employee Shawn Lester said his company donated items to the base camp, which was located at the Cassia County Fairgrounds in Burley, and challenged other people in the community to do the same.
"We took quite a bit of all that stuff over yesterday," Lester said Friday.
Lester said he has an emotional connection to the South Hills, where he rides ATV vehicles and snowmobiles in the winter and camps with his family.
"I've been going there for 40 years," he said. "And so have my customers."
Jacee Olson of Burley brought socks, snacks and toothbrushes to the base camp on Friday for the firefighters.
"We love our community and when times are hard it takes a village to make sure we're protected and safe," she said.
The Rock Creek Fire Department said it has received enough donations of food, drinks and supplies, and additional donations from the community are not needed by firefighters at this time.
Mike Crawley, Great Basin Team 5 logistics section chief, said firefighters from federal teams arrive at a fire with everything they need to stay for 21 days.
Although they appreciate the nice gestures from the community, Crawley suggested people donate to local shelters instead of to firefighters.
He said what has already been donated will be appreciated by the firefighters.
"It's a nice feeling to be appreciated in a world where you don't often feel appreciated," Crawley said.
The base camp at the Cassia County Fairgrounds will move to the Oakley rodeo arena, he said. A helicopter camp will be nearby.
"These people are really good at taking care of themselves," Crawley said.
The firefighters generally work a 16-hour shift, although some may work night shifts doing observation or other duties.
Badger Fire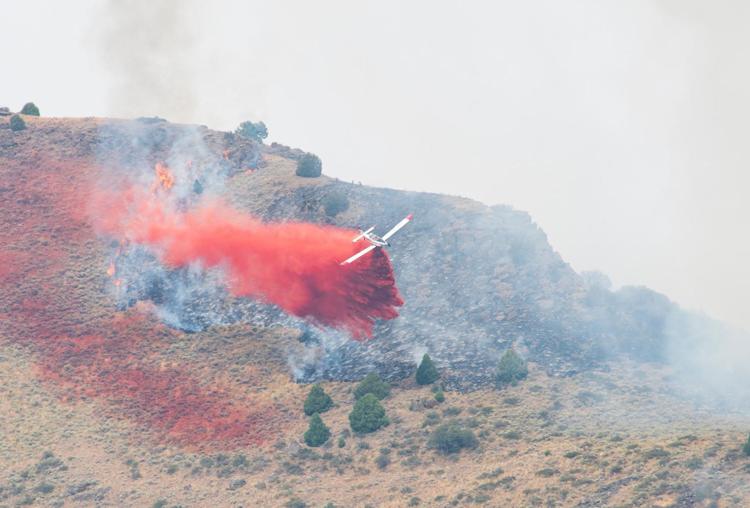 Badger Fire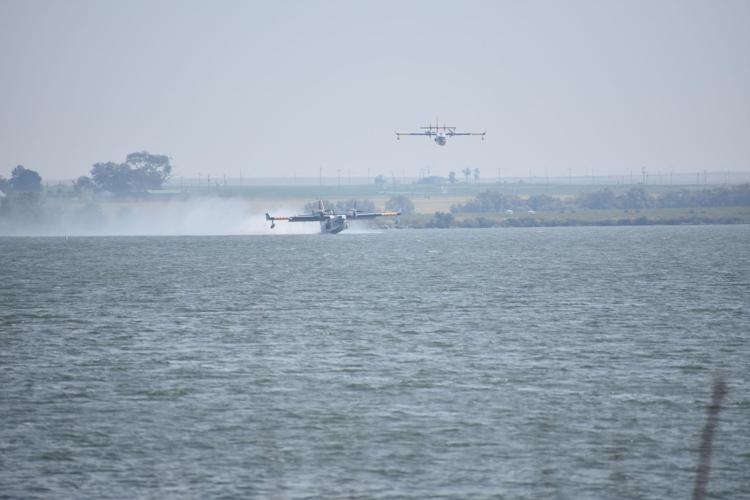 Badger Fire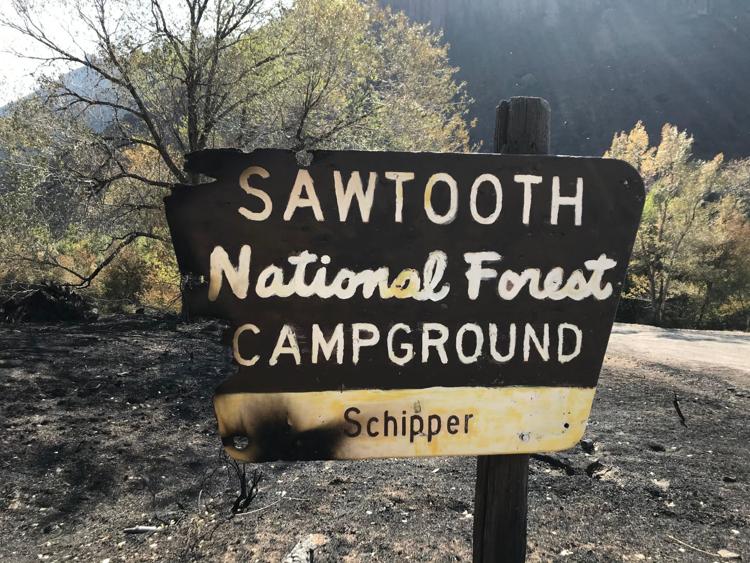 Badger Fire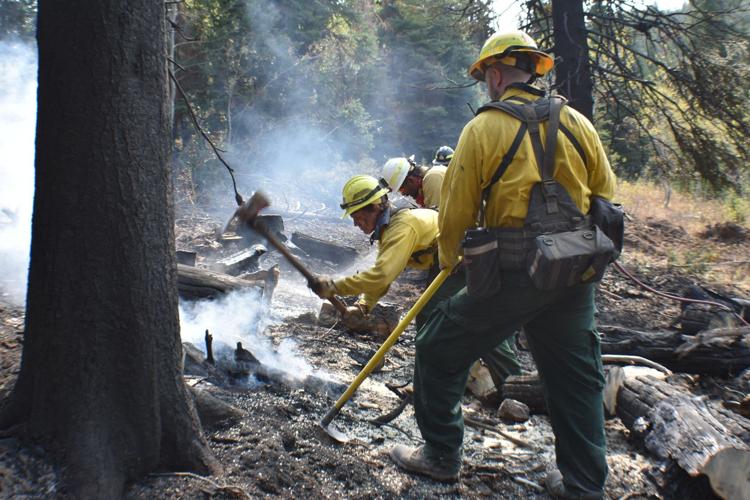 Badger Fire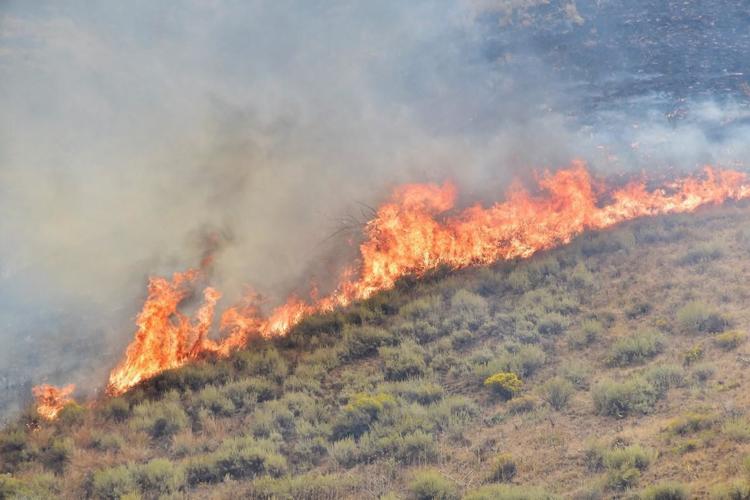 Badger Fire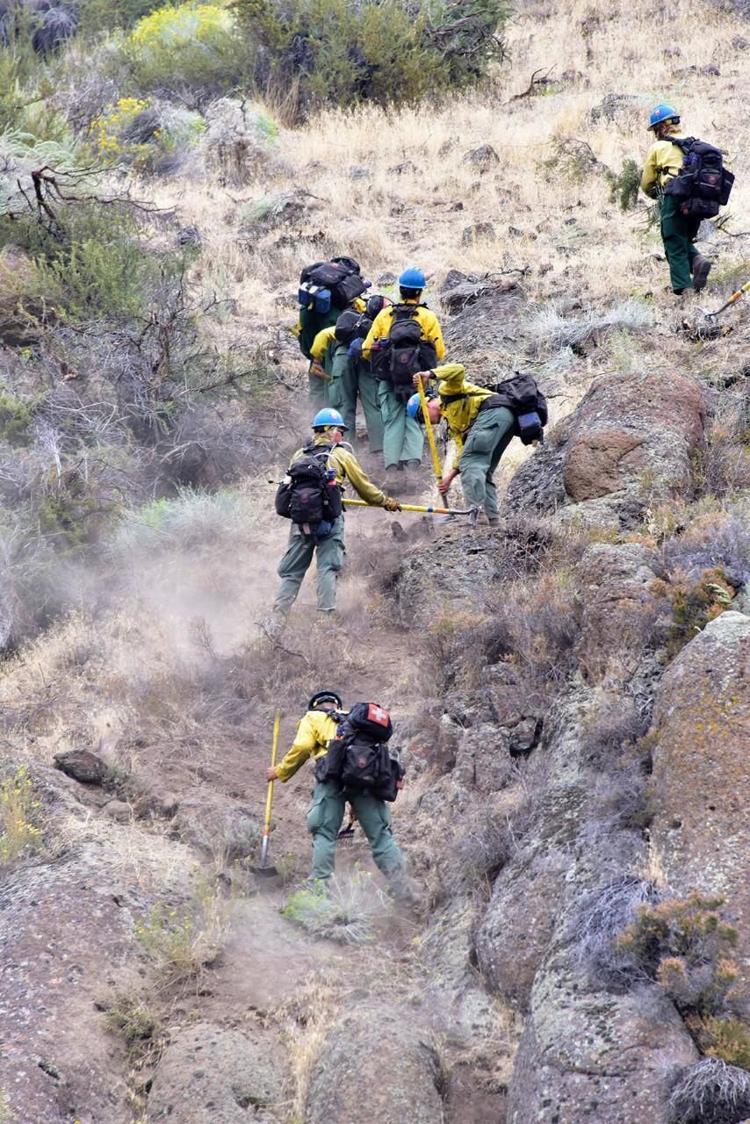 Badger Fire and Rock Creek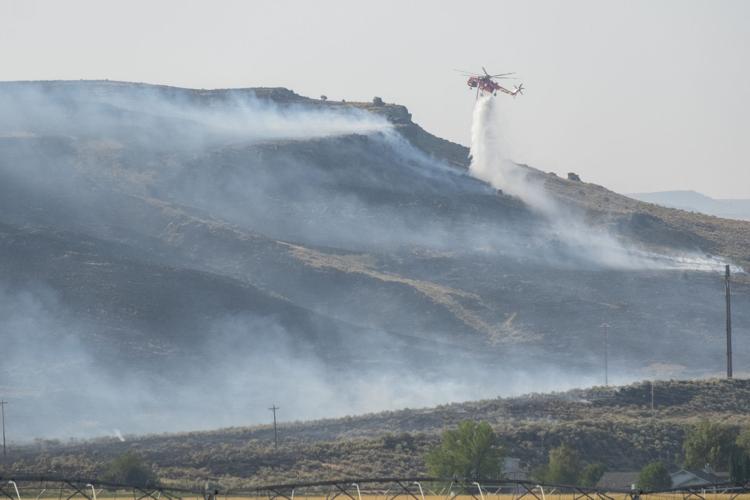 Badger Fire and Rock Creek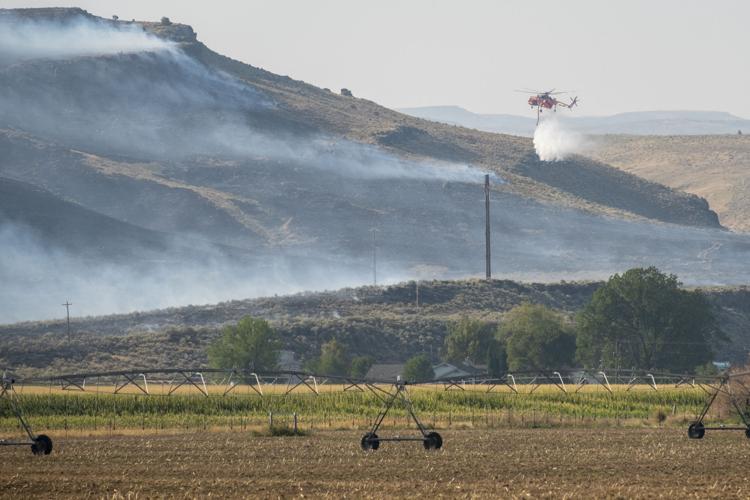 Badger Fire and Rock Creek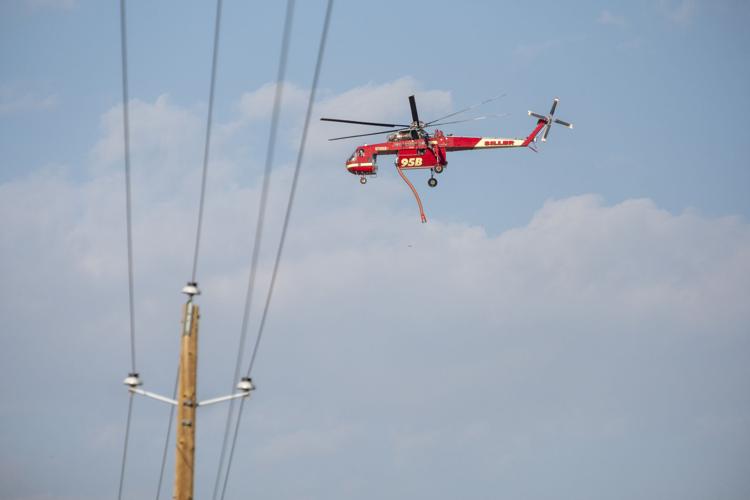 Badger Fire and Rock Creek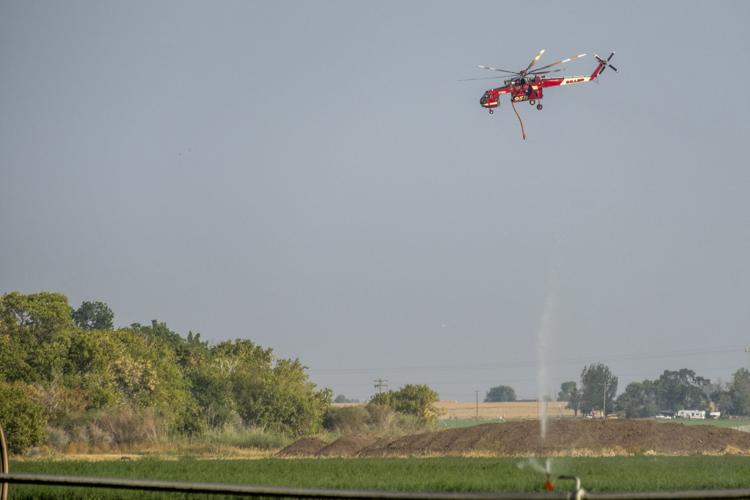 Badger Fire and Rock Creek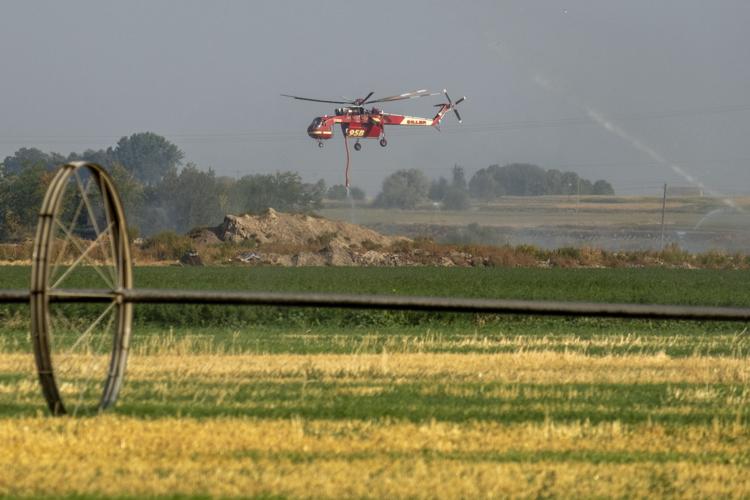 Badger Fire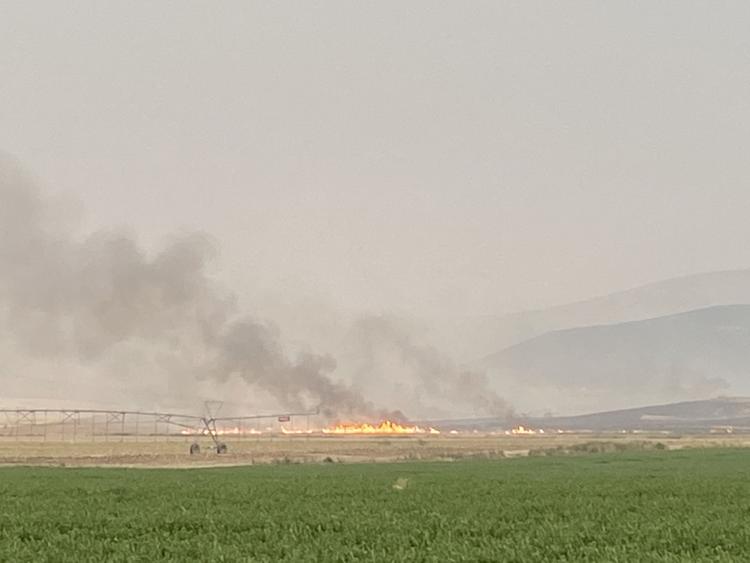 Smoke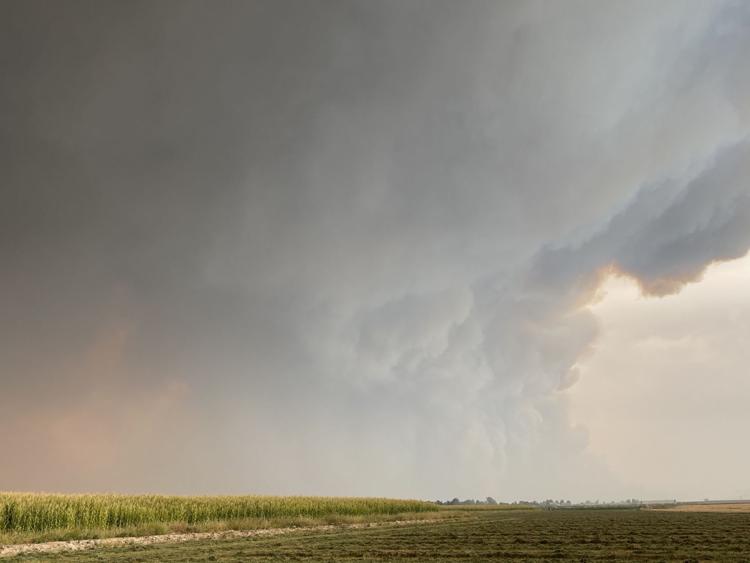 TFFD at Badger Fire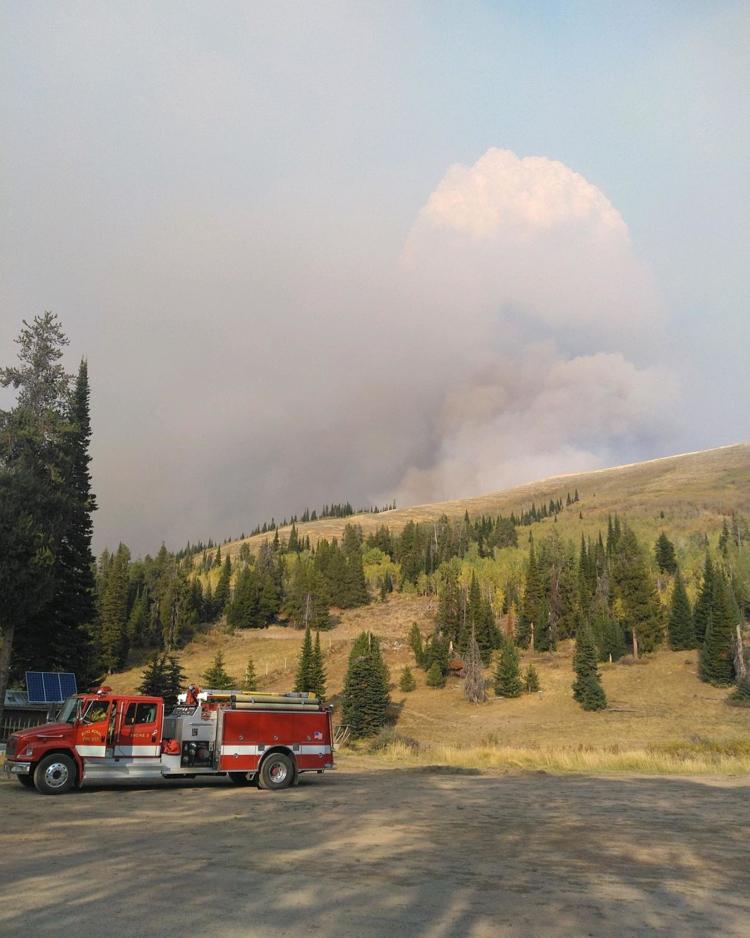 TFFD at Badger Fire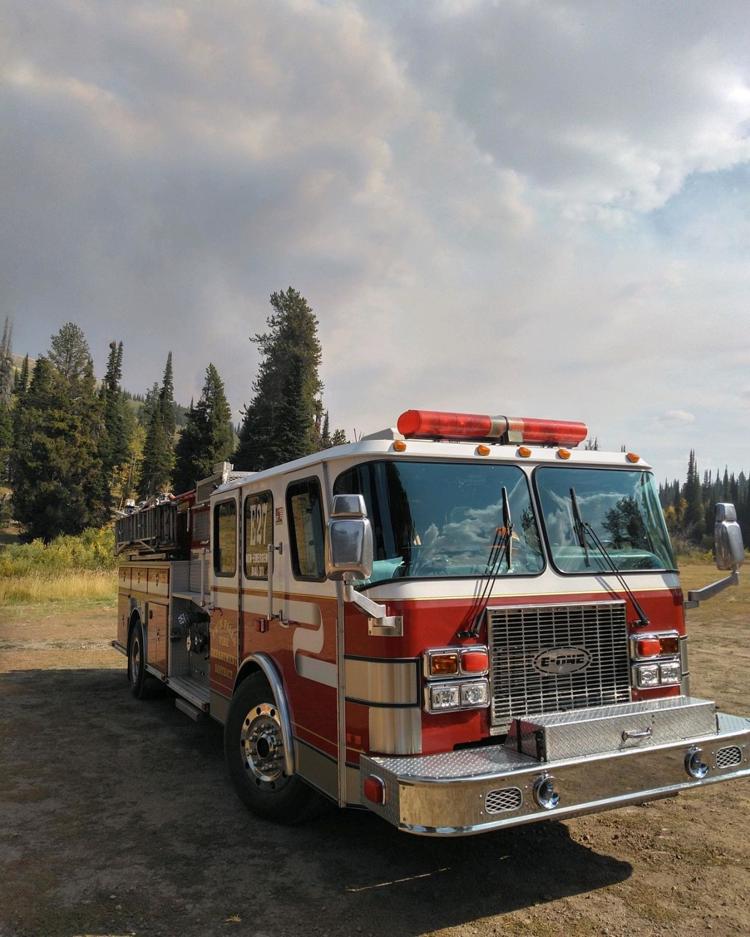 TFFD at Badger Fire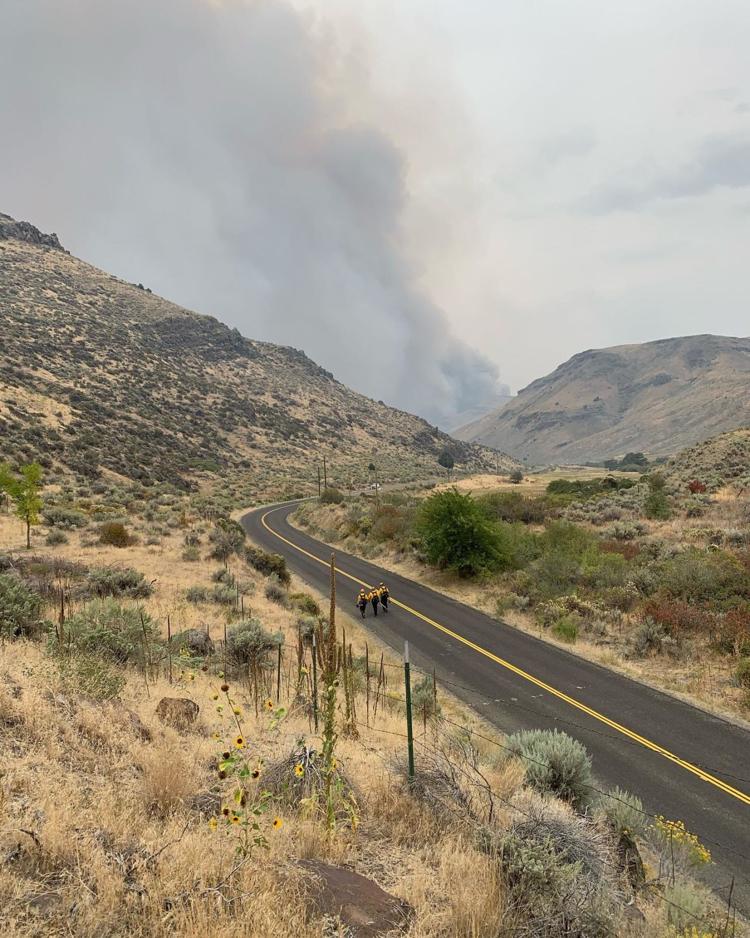 Badger Fire and Rock Creek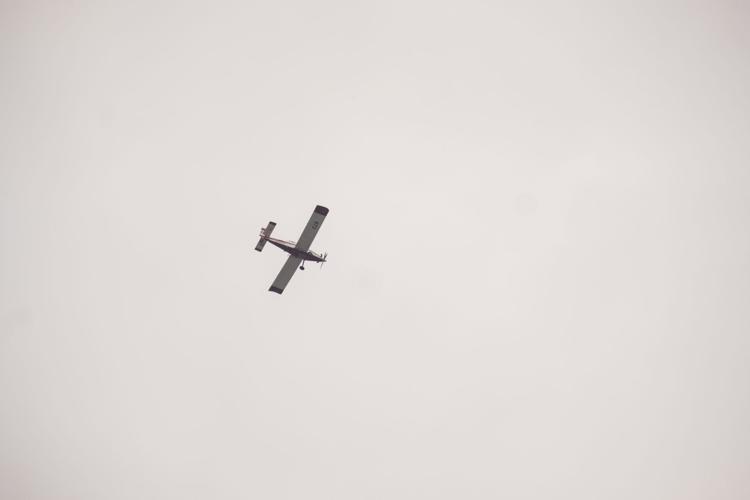 Badger Fire and Rock Creek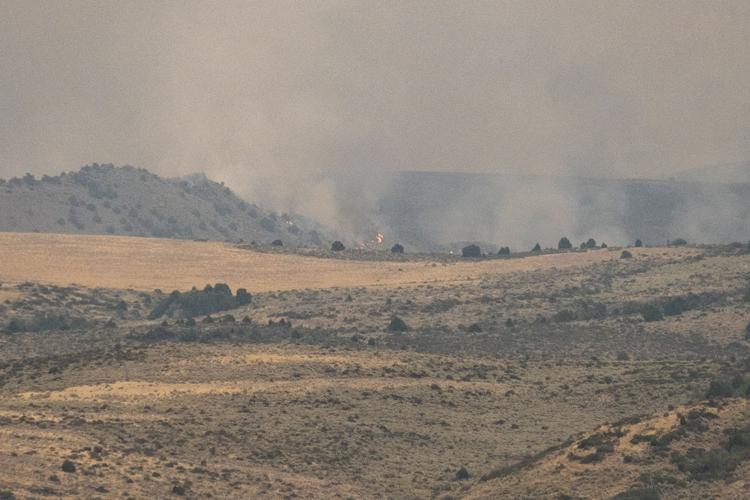 Badger Fire and Rock Creek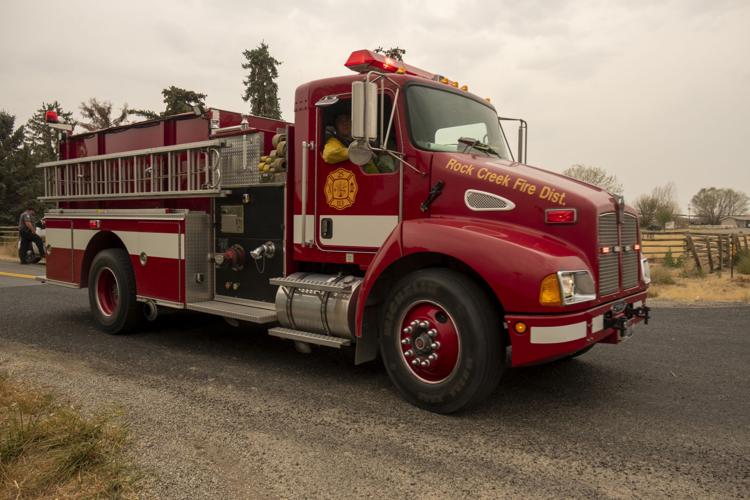 Badger Fire and Rock Creek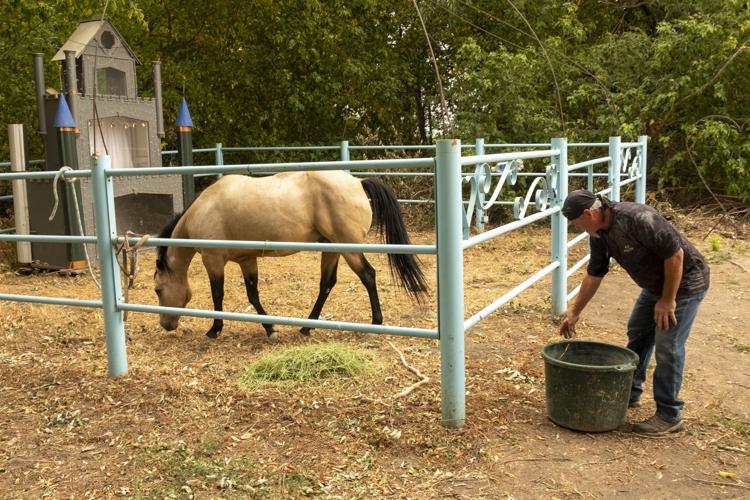 Badger Fire and Rock Creek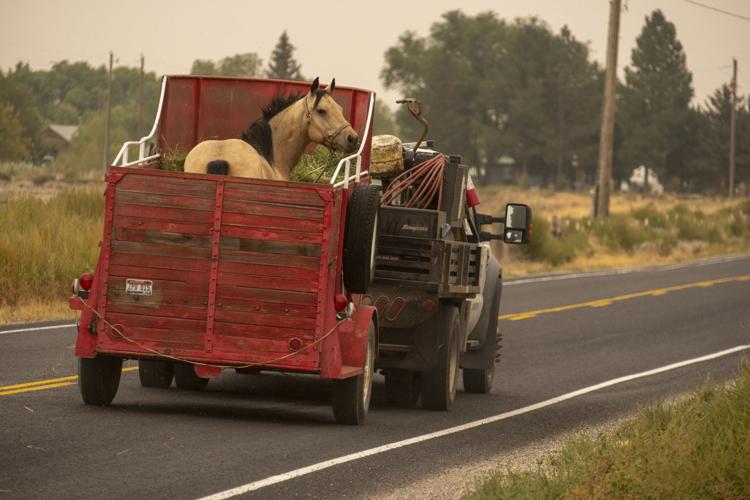 Badger Fire and Rock Creek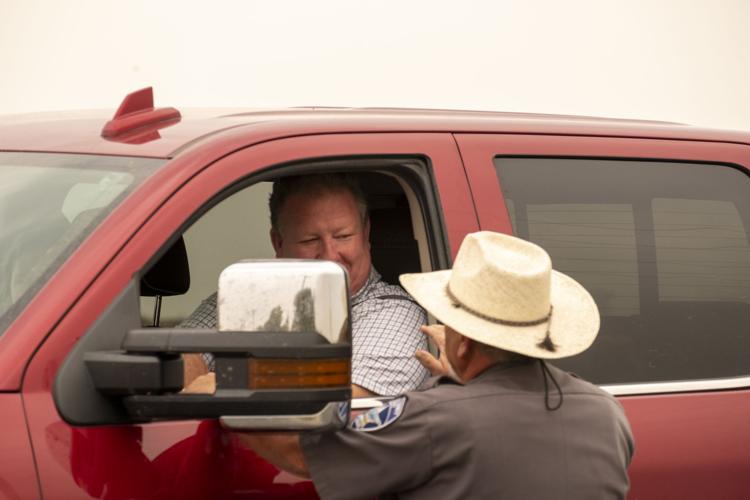 Badger Fire and Rock Creek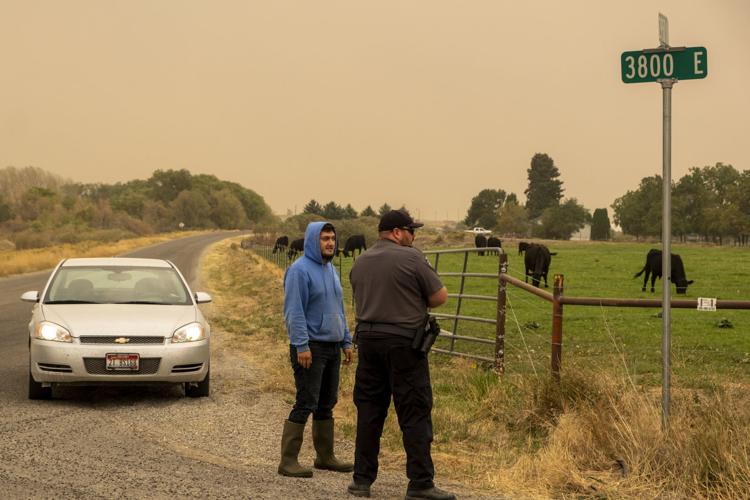 Badger Fire and Rock Creek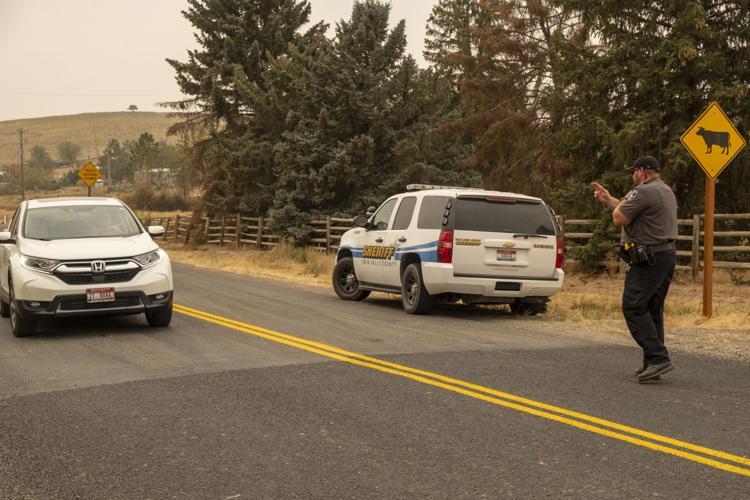 Badger Fire and Rock Creek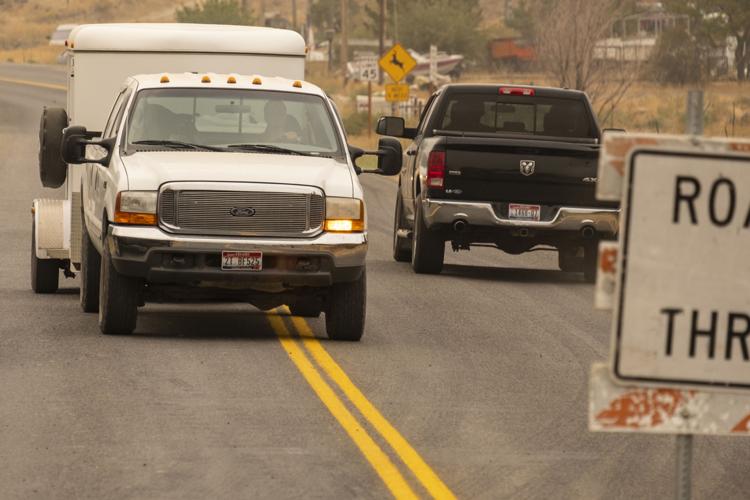 Disaster relief shelter set up at Eastside Southern Baptist Church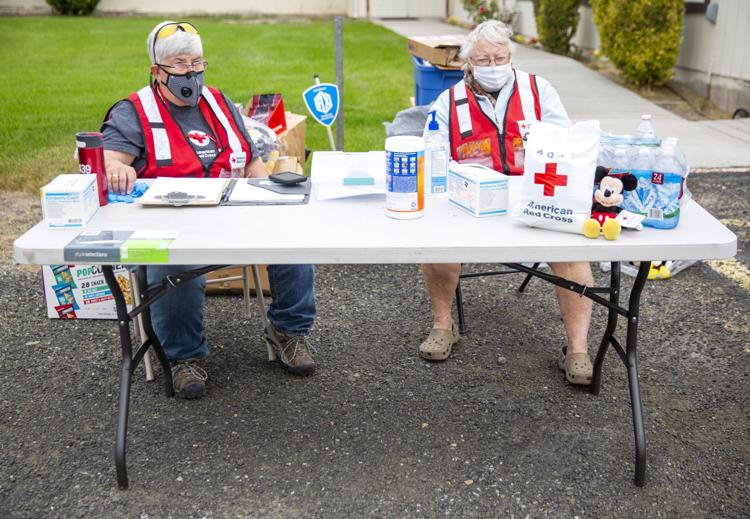 Disaster relief shelter set up at Eastside Southern Baptist Church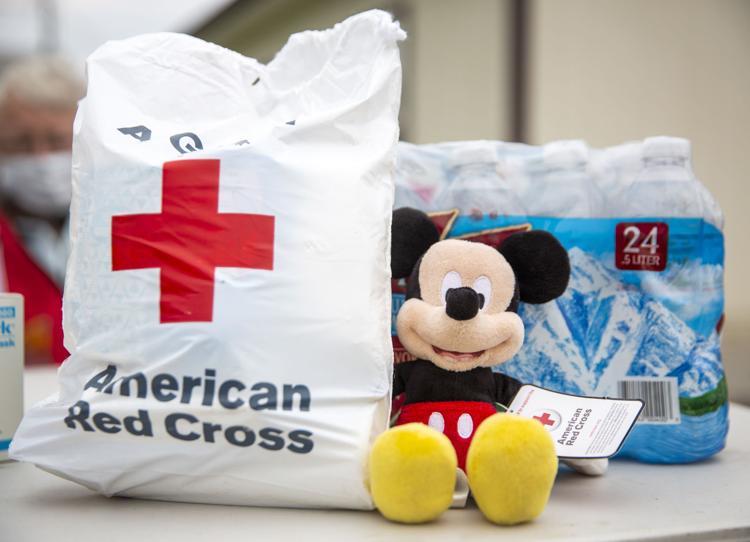 Disaster relief shelter set up at Eastside Southern Baptist Church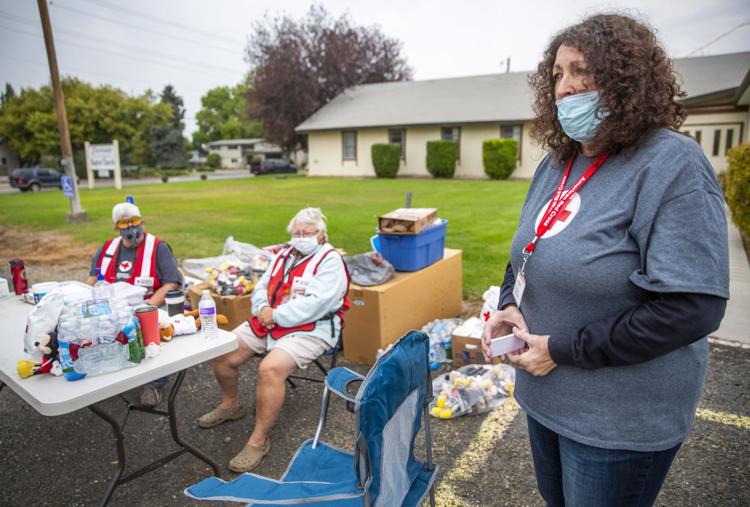 Badger Fire continues to burn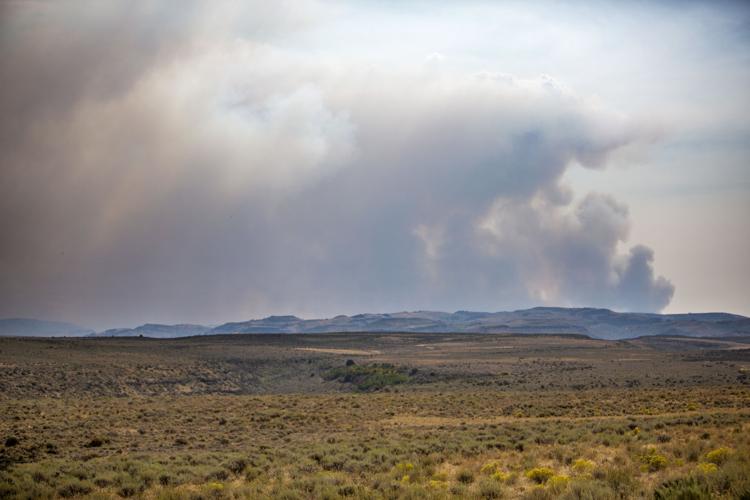 Badger Fire continues to burn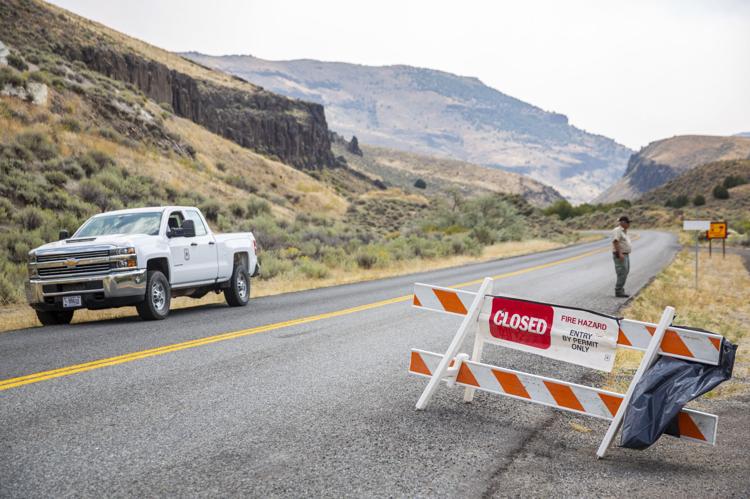 Badger Fire continues to burn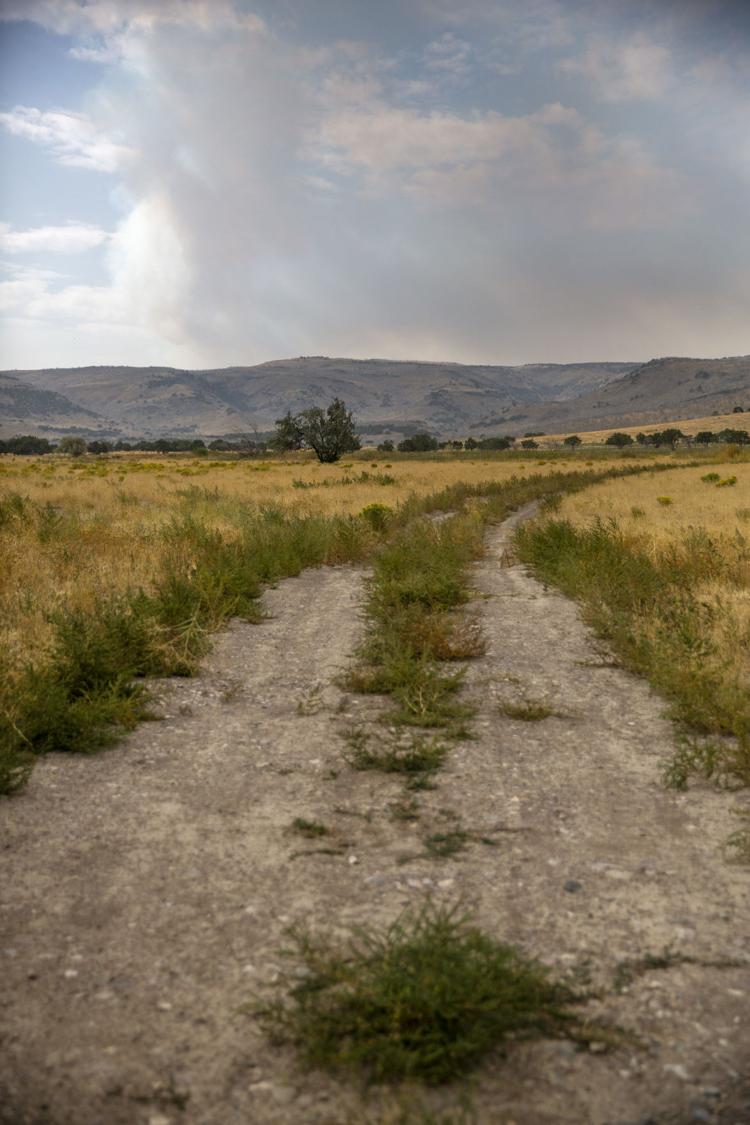 Badger Fire continues to burn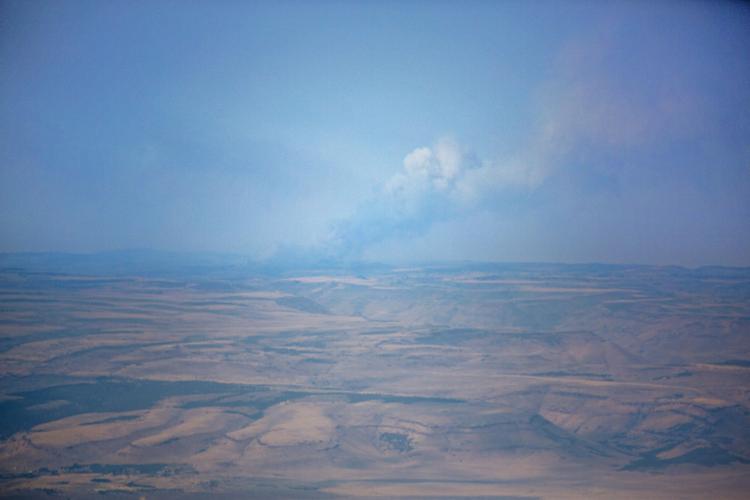 Badger Fire continues to burn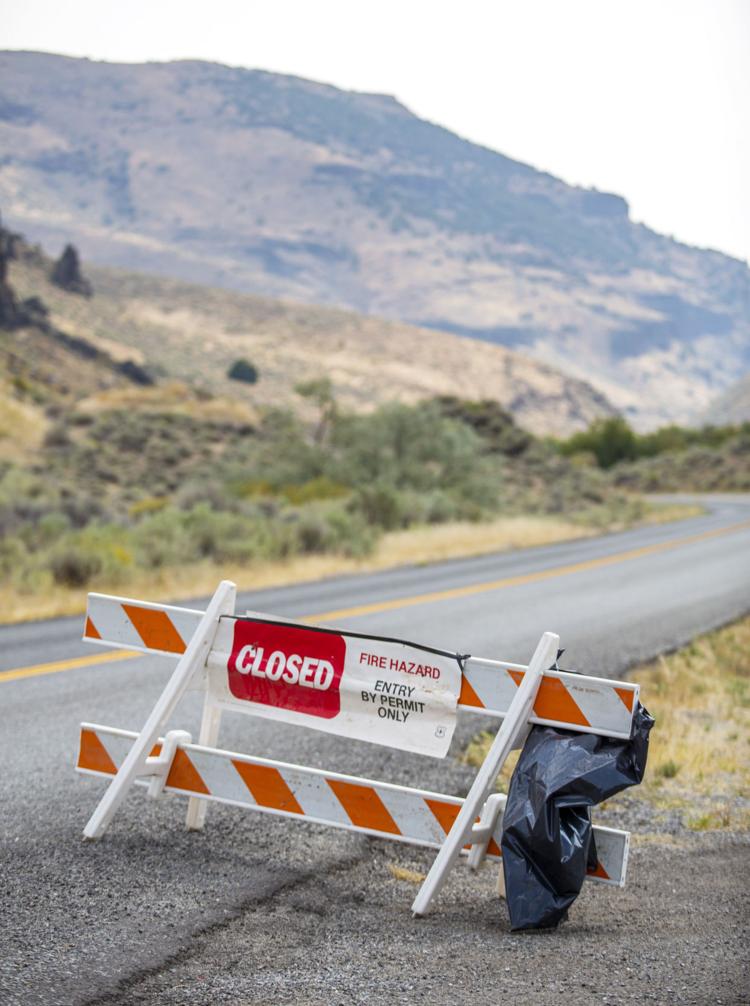 Badger Fire continues to burn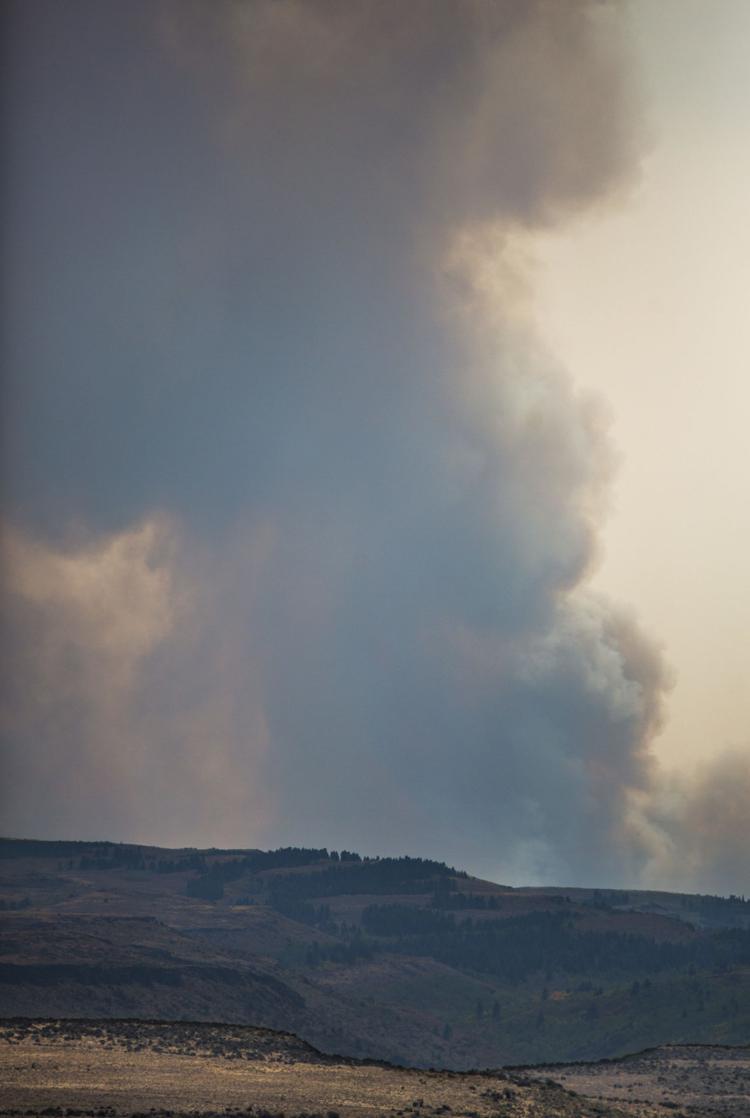 Badger Fire continues to burn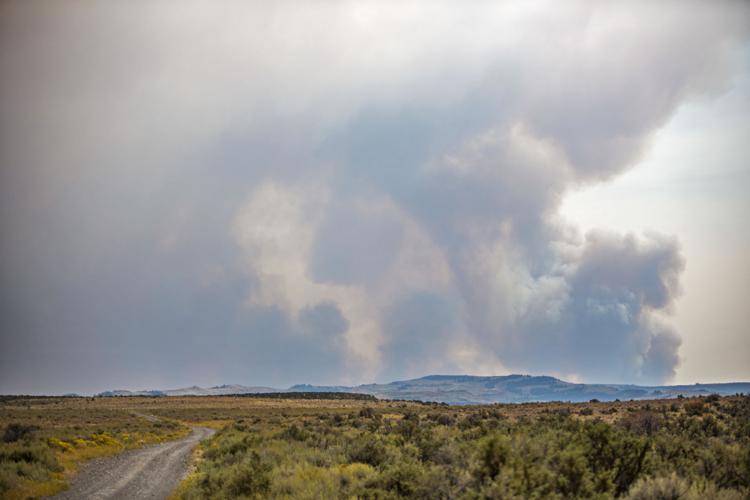 Badger Fire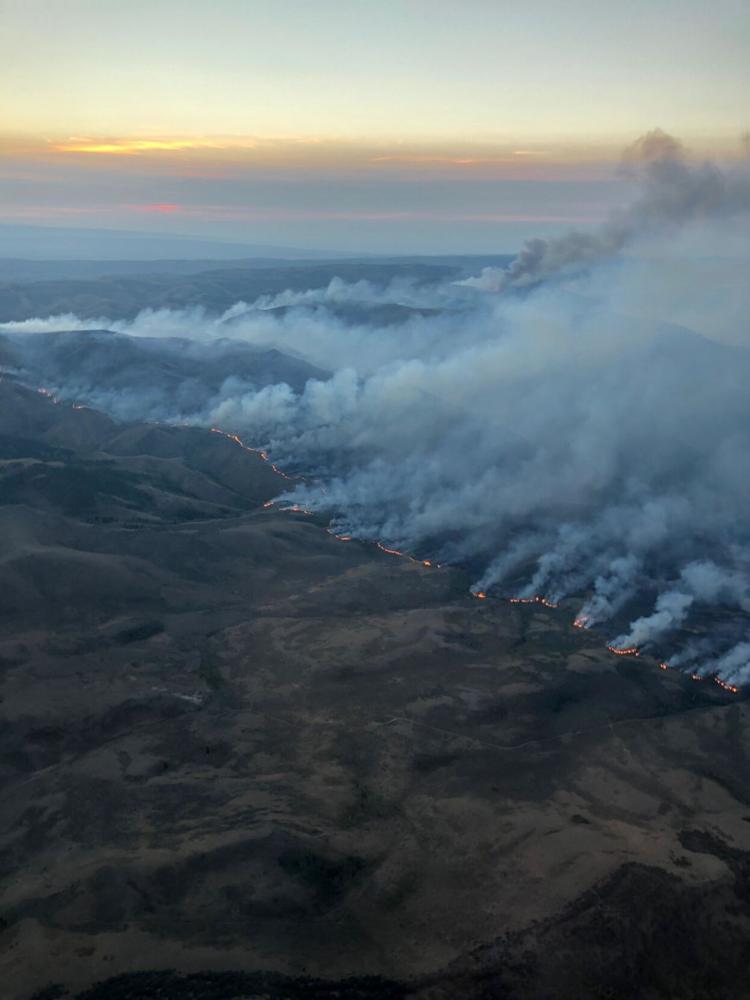 Badger Fire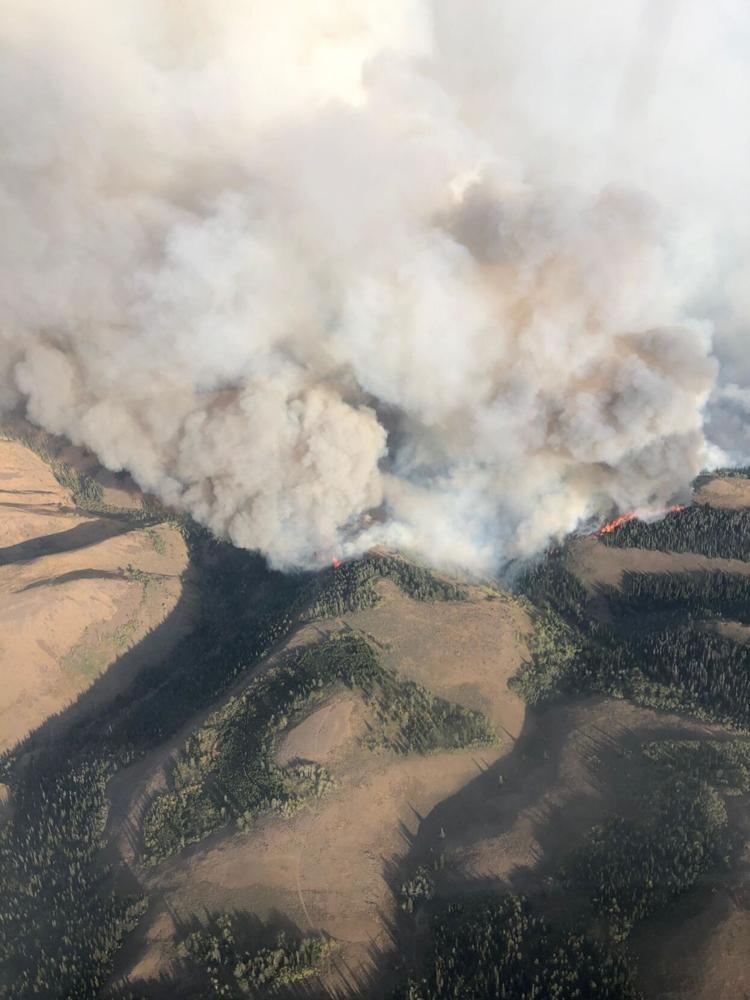 Badger Fire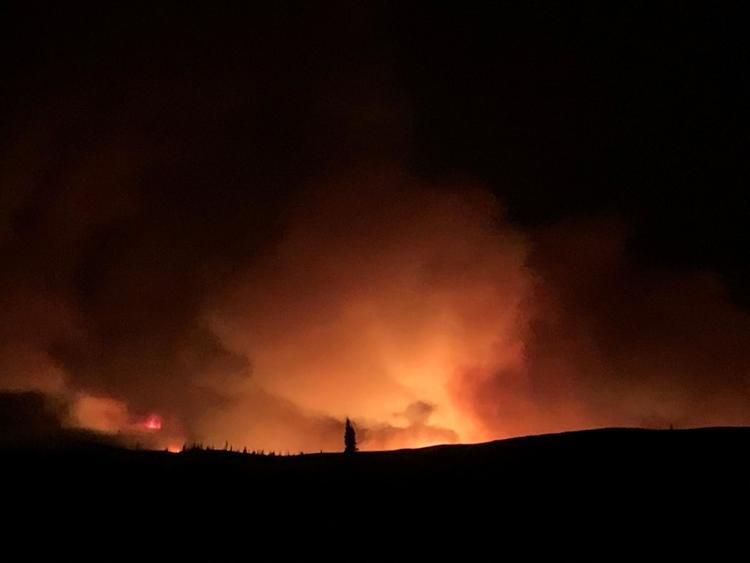 Trap Fire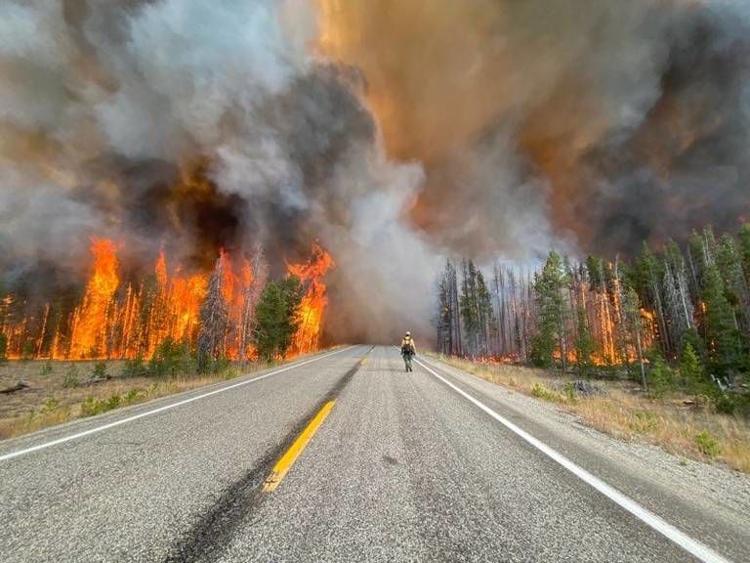 Badger fire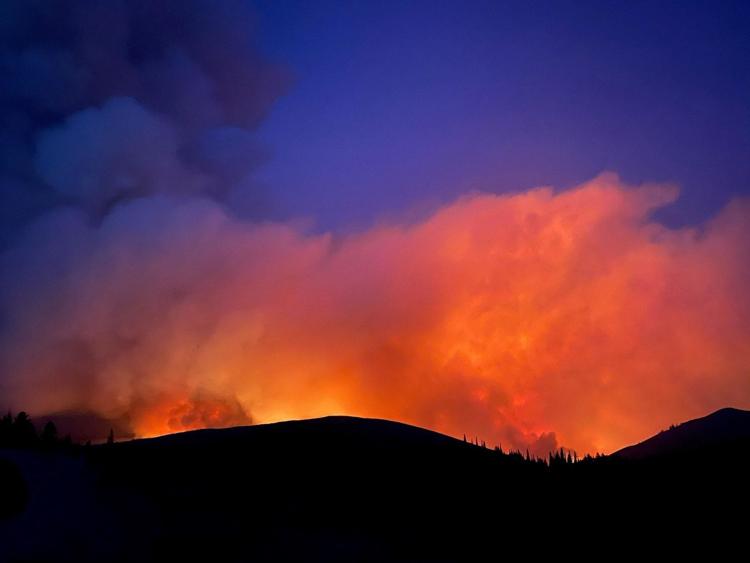 Badger Fire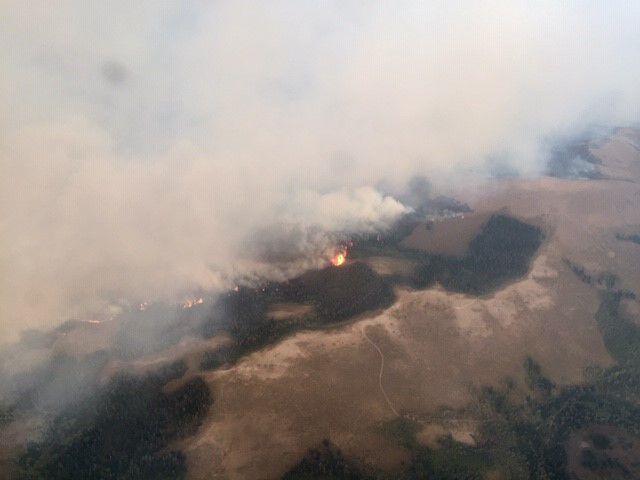 Editors Kyle Hansen and Alison Smith contributed to this report.
Get local news delivered to your inbox!
Subscribe to our Daily Headlines newsletter.