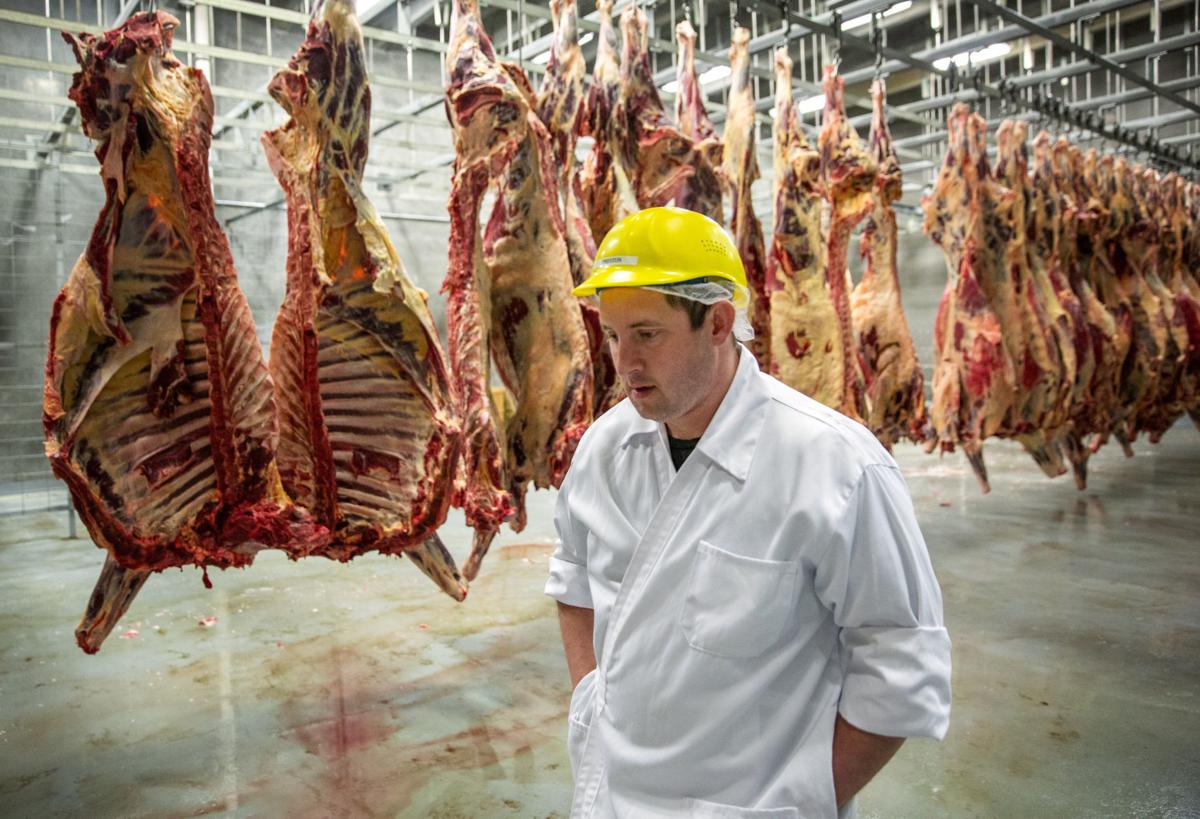 BURLEY – Another Magic Valley food-processing facility has been hit with an outbreak of COVID-19, the disease caused by the novel coronavirus. The South Central Public Health District confirmed Tuesday that 44 employees at the Ida-Beef meatpacking plant in Burley tested positive.
The health district also announced Tuesday that community spread of the virus has been confirmed in Cassia County, meaning there have been positive cases in people who have not traveled or been in contact with an infected person. It is the fifth of the Magic Valley's eight counties with confirmed community spread
This is the second Magic Valley food facility in a week with an outbreak of COVID-19. As of Friday at least 50 employees at Rite Stuff Foods in Jerome, which makes specialty potato products, tested positive for the virus.
Last week the South Central Public Health District said that the Magic Valley comprised of 54% of new COVID-19 cases from May 1 to May 20. While it is not yet known where the initial case in the Burley facility came from, it is likely more cases in the Magic Valley will come from community spread.
"Because south-central Idaho is so closely linked, the fact that we've had community spread in so many counties makes it likely that every county will be carrying the virus," Brianna Bodily, spokeswoman for the South-Central Public Health District, said.
Also on Tuesday, Twin Falls County had its 22nd death connected to the disease. Twin Falls is now tied with Ada County — which has more than five times as many people — for the most COVID-related deaths in Idaho.
Minidoka Memorial Hospital tested about 72 Ida-Beef employees, three of whom were tested for antibodies. There have been no hospitalizations or deaths related to the outbreak.
Representatives from the health district went to the plant May 20 to provide education to the employees about prevention and what to do if they are infected. Ida-Beef operations manager Bill Gilger told the Times-News that the outbreak crippled the facility's workforce in a matter of days.
"We had one employee who became symptomatic ... then we started sending people home who complained of being symptomatic," Gilger said. "We went from one employee being symptomatic to all of the crew not coming in."
The plant shut down after the plant operated with a "skeleton crew" to finish necessary business almost immediately following the majority of its employees testing positive. It is expected to reopen June 1, but Gilger said they are "playing it by ear."
Ida-Beef is one of the Magic Valley's largest meatpacking plants, handling around 200 cows a day. The U.S. Department of Agriculture's Food Safety and Inspection Service briefly suspended operations at Ida-Beef in May of 2019 due to three mishandled slaughters in five months.
Gilger said the facility was following the Centers for Disease Control and Prevention COVID-19 guidelines for meat-processing facilities before employees became sick.
The U.S. Department of Labor confirmed that it received a complaint about the facility related to COVID-19 precautions. Gilger said he doesn't know any details surrounding that complaint or if it was even made by an employee.
"It's a pandemic," Gilger said. "Unfortunately, even though we've been doing the best we can to prevent it, it still happened."
Megan Taros is a Times-News reporter and Report for America corps member covering the Magic Valley's Hispanic community and Jerome County. You can support her work by donating to Report for America at http://bit.ly/supportRFA.
Concerned about COVID-19?
Sign up now to get the most recent coronavirus headlines and other important local and national news sent to your email inbox daily.