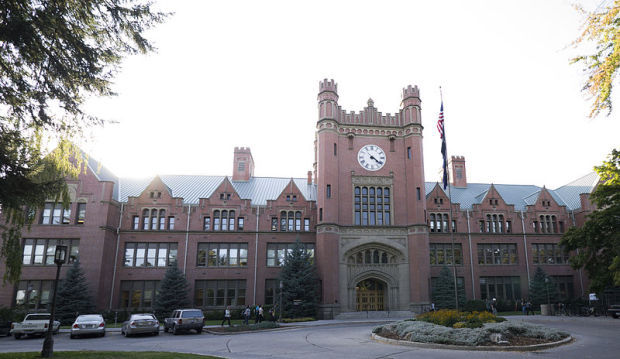 MOSCOW • University of Idaho brass on Thursday defended the public school's response to reported sexual assaults among its students.
Its statement came hours after the U.S. Department of Education released the names of 55 colleges and universities nationwide under a Title IX investigation because of open "sexual violence" investigations
"The UI takes all complaints of assault very seriously and remains intolerant of sexual harassment, sexual assault or any other sexual misconduct," said Bruce Pitman, dean of students, in the statement. "The UI is steadfast in its commitment to investigate all complaints as quickly as possible and to ensure that appropriate steps are taken to stop discriminatory behavior, prevent its recurrence and remedy its effects."
The federal probe includes some of the nation's most prestigious schools, such as Harvard University, as well as smaller colleges in 28 states. The ongoing investigations were made public only days after the White House issued guidelines for colleges to stem on-campus rape and assault and better respond to attacks that do occur.
The investigation of IU stems from a student complaint made to the Education Department contending that the university didn't respond to a reported sexual assault with enough urgency, school officials said.
Title IX investigations aren't rare. But the Department of Education historically has withheld the names of the universities at issue. Publicly identifying the schools will spur greater action from those that too often have ignored the issue, federal officials said.
"No one probably loves to have their name on that list," Education Secretary Arne Duncan said Thursday during a White House media briefing, The Associated Press reported. "But we'll investigate; we'll go where the facts are. And where they have done everything perfectly, we'll be very loud and clear that they've done everything perfectly."
Washington State University officials issued a statement saying they've been aware since 2013 of a complaint made to the Education Department by a student claiming WSU didn't adequately respond to a reported sexual assault.
Washington State since has been voluntarily cooperating with the Education Department's probe, said WSU spokesman Robert Strenge, noting that the school believes its policies are in line with current legal standards.
UI also has been actively working with federal investigators, university officials said.
Both schools noted that federal investigators haven't leveled any allegations of wrongdoing on their part.