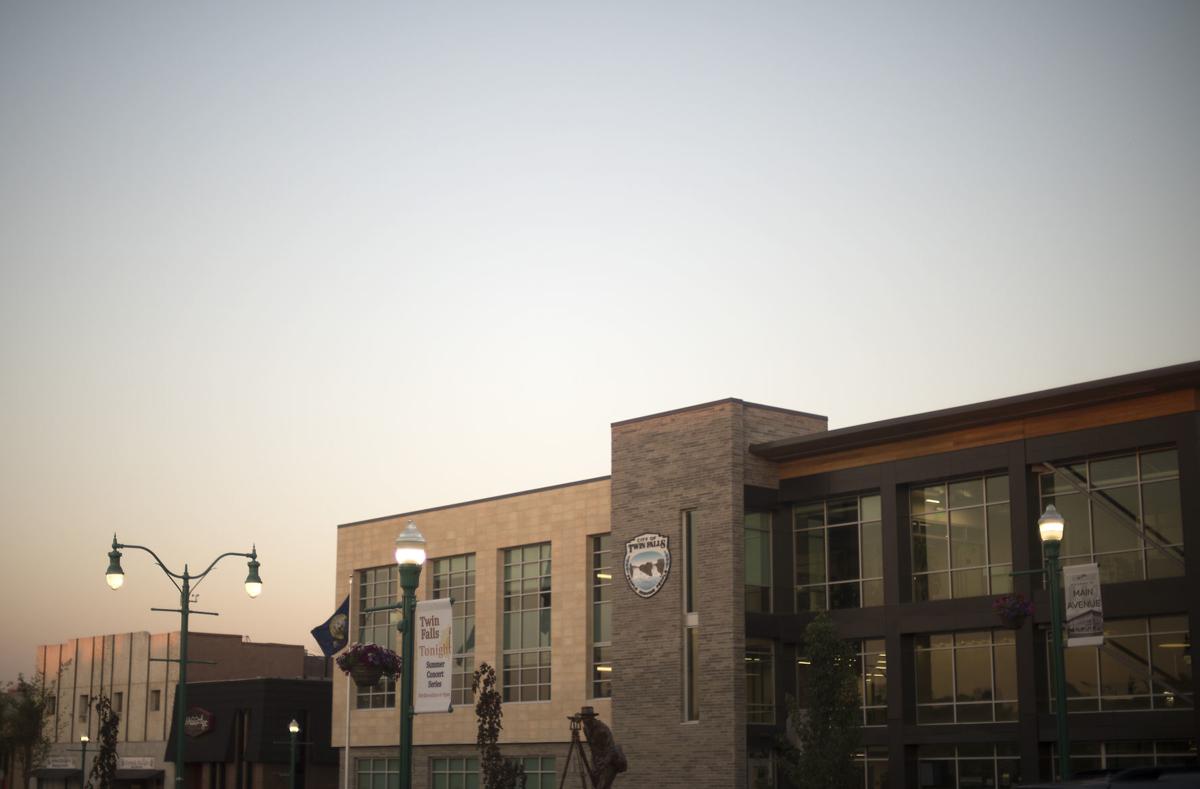 TWIN FALLS — City Councilwoman Suzanne Hawkins doesn't think it's the government's job to support nonprofits with taxpayer money.
That's the stance she took at Monday's City Council meeting, where Council members once again deliberated the fate of a grant program that has awarded about $1.5 million to nonprofits over 15 years. The Municipal Powers Outsource Grants were designed to allow the city to support groups that provide services the city could or should otherwise be providing.
But over the past year, the Council has deliberated heavily on whether that program should continue. The Council on Monday voted 5-2 to continue the program for another year, under a new process, while future councils may consider changing to a more contract-based program. Hawkins and Vice Mayor Nikki Boyd cast the dissenting votes.
"I believe that we could be better stewards of our citizen's money," Boyd said.
Hawkins agreed, saying the city's job is to pay for things such as roads and police services. It should be up to citizens to step up to the plate and donate to worthy causes, she said.
The city has budgeted $85,000 this year to award grants to groups that support the city's strategic plan. Awards for each project are limited to $10,000 and will be given by an all-or-nothing decision by the City Council. In other words, each project will either be fully funded — or it won't. In past years, the Council has granted partial funding for projects.
City Councilman Greg Lanting was a strong proponent for continuing the grant program.
"I think we can go an hour to help the less fortunate in our community," he said, in response to previous claims that the discussion took too much of the Council's time. "I can find things I'd rather cut than this."
Chris Talkington said it would be "unconscionable" for the Council to turn its back on the program and its recipients. However, he and other Council members seemed amenable to the idea that the city could eventually implement a contractual process for granting money in future years.
Also at the meeting, the Council heard a presentation from the Twin Falls Police Department and Spidr Tech about a new service that's been rolled out to help victims of crimes. Those who report crimes are now being notified via text or email that their report has been received, and a victim services coordinator follows up with them at a later time. The communications also include helpful information specific to the type of crime, based on which of 25 categories it is reported under.
In a world where Amazon customers receive instant order confirmation and updates, residents have come to expect that level of customer service from city services, too, said Mandy Duffy, Spidr Tech head of sales and customer success.
"We took the best parts of that system and learned how to apply that to your customers," she said.
Next, the Twin Falls Police Department and Spidr Tech plan to roll out an automated survey to gauge the level of service victims feel they are receiving. They may eventually choose to send out updates on cases, such as arrest notifications, Duffy said. And the process could also be applied to 911 where victims are notified when police are dispatched to their location.
The Council also approved the appointment of Teresa Jones to the library board of trustees, and listened to a presentation about the city's reimbursement resolution. The Council will hear an appeal with regards to that resolution next week.
Get local news delivered to your inbox!
Subscribe to our Daily Headlines newsletter.