TWIN FALLS — The Salvation Army thrift store is closing its doors this Friday.
Manager Rob Stone said that the 2nd Avenue South store simply didn't attract enough customers.
"It's a bad location for us," Stone said. "There's just a lack of traffic. ... It's a warehouse district, it's hard for us to do much down here."
A Salvation Army thrift store could return to Twin Falls in the future, Stone said, but for now there are no concrete relocation plans in the works.
The store closed three years ago for an extensive remodel that cost more than $200,000. Those that walked in after the work liked the new look, Stone said, but too few checked out the shop.
"They walk in and they're like, 'Oh, you're closing? I didn't even know you were open,'" he said, adding that the store has advertised extensively to no avail.
"It's just not enough to draw enough people in," he said.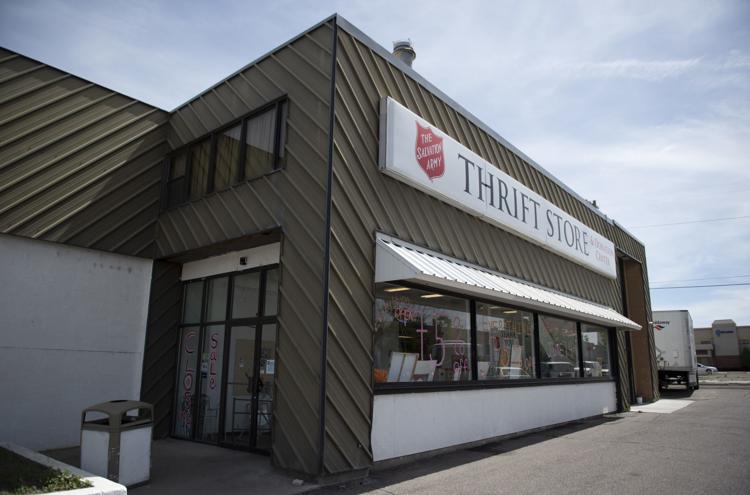 Part of the issue for the store could be the sheer number of thrift shops in Twin Falls. Mustard Seed Ministries thrift shop manager Liz Mandelkow said business is good at her store right now, but counted six Twin Falls thrift shops off the top of her head.
"I feel bad they're going out of business," St. Vincent de Paul Society thrift shop manager Pat Szot said, but noted that traffic is good at her shop.
The Twin Falls store isn't the only Idaho Salvation Army store going out of business. The Boise location is also shutting its doors.
Stone said he thinks the loss of the store will have an impact on the community. In addition to him, the shop has six employees, and the store has made efforts to provide warm clothing to the needy during winter months.
"We thank the community for the support they've given us," he said.
Get local news delivered to your inbox!
Subscribe to our Daily Headlines newsletter.