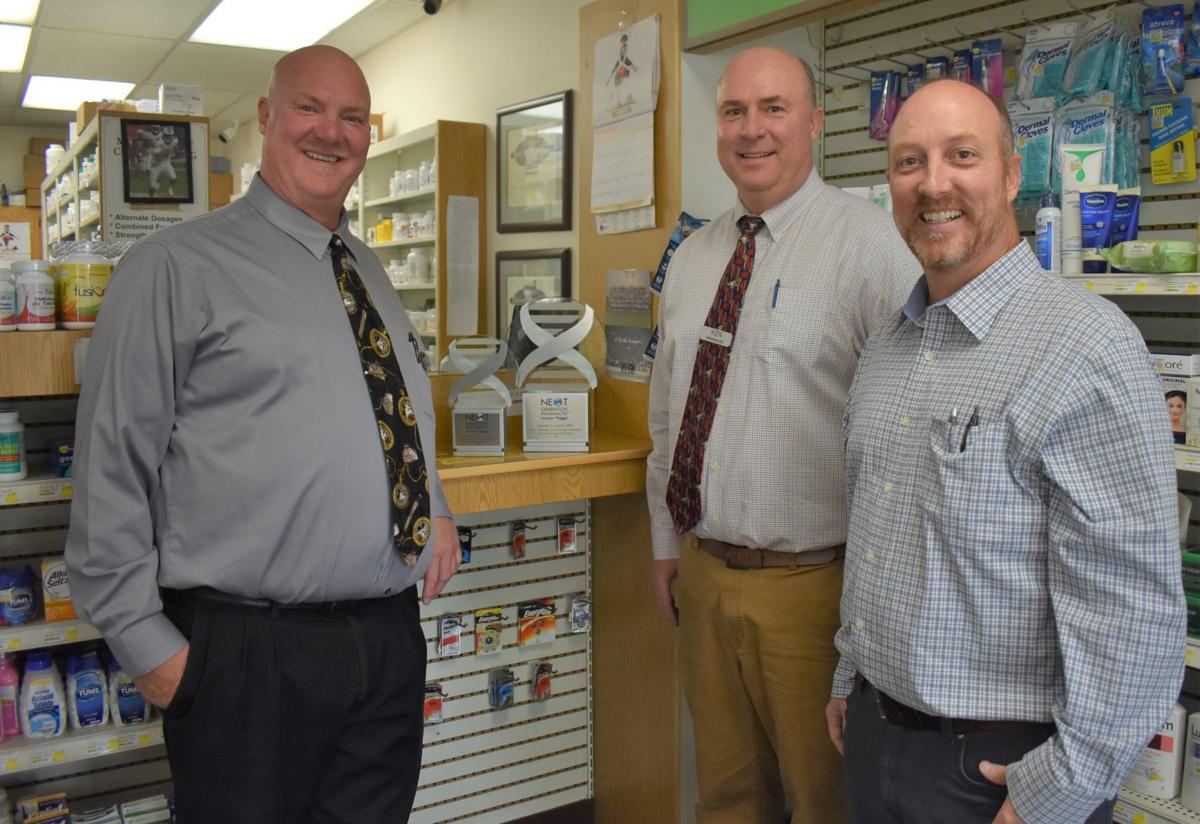 TWIN FALLS — A local pharmacist received two national awards last week.
Daniel Fuchs received the Entrepreneur Award and the 2019 Next-Generation Pharmacist Award on Saturday during the 10th annual ceremony held at the Hotel del Coronado in San Diego.
"It was a total shocker," Fuchs said. "I had no idea I'd be recognized like that, for sure."
The awards are given annually by the Pharmacy Times and Parata Systems, founding partners of the Next-General Pharmacist program. The program honors those active in various aspects of the pharmacy profession who are defining the future of the field, according to a press release.
Fuchs, whose family owns eight pharmacies in the Magic Valley — including Dick's Pharmacy — and one in Boise, was nominated by Michael Higbee, pharmacy manager of Buhl Drug. Higbee also nominated Britney Quinton, a technician at Buhl Drug.
Higbee himself was nominated in the patient care provider category.
All three were chosen as finalists, selected by a panel of judges from a pool of 475 nominees across 10 categories. Their photos and biographies were featured in the September issue of Pharmacy Times magazine.
Fuchs' photo also adorns the cover of the October issue.
An alumnus of Idaho University, Fuchs is a son of Dick's Pharmacy founder Dick Fuchs. The patriarch of a clan of pharmacists — 13 so far, Dan Fuchs said — passed away in April.
At Dick's Pharmacy, Dan Fuchs works with his brothers, Doug Fuchs and Ken Fuchs, two of that baker's dozen.
"I think it's fantastic," Doug Fuchs said of his brother's awards.
There's no jealousy between the brothers, Ken said. "He's better at giving speeches than I am."
While the circular-shaped crystal awards bear Dan Fuchs' name, he believes the awards honor the entire family.
"They're the ones who do all the work, and I get all the credit," he said.
He describes the continued success of the family-owned business to the care provided the customers.
"We're in the top three in the state as far as prescription volume," Dan Fuchs said.
Get local news delivered to your inbox!
Subscribe to our Daily Headlines newsletter.