TWIN FALLS — A former Idaho gubernatorial candidate says he'll go before a Colorado grand jury Friday in a nearly 36-year-old homicide case.
Steve Pankey, who unsuccessfully ran for Idaho governor twice and more recently for Twin Falls County sheriff, told the Times-News he is scheduled to testify in the unsolved murder of Jonelle Matthews, a 12-year-old Greeley, Colorado, girl who disappeared just days before Christmas in 1984.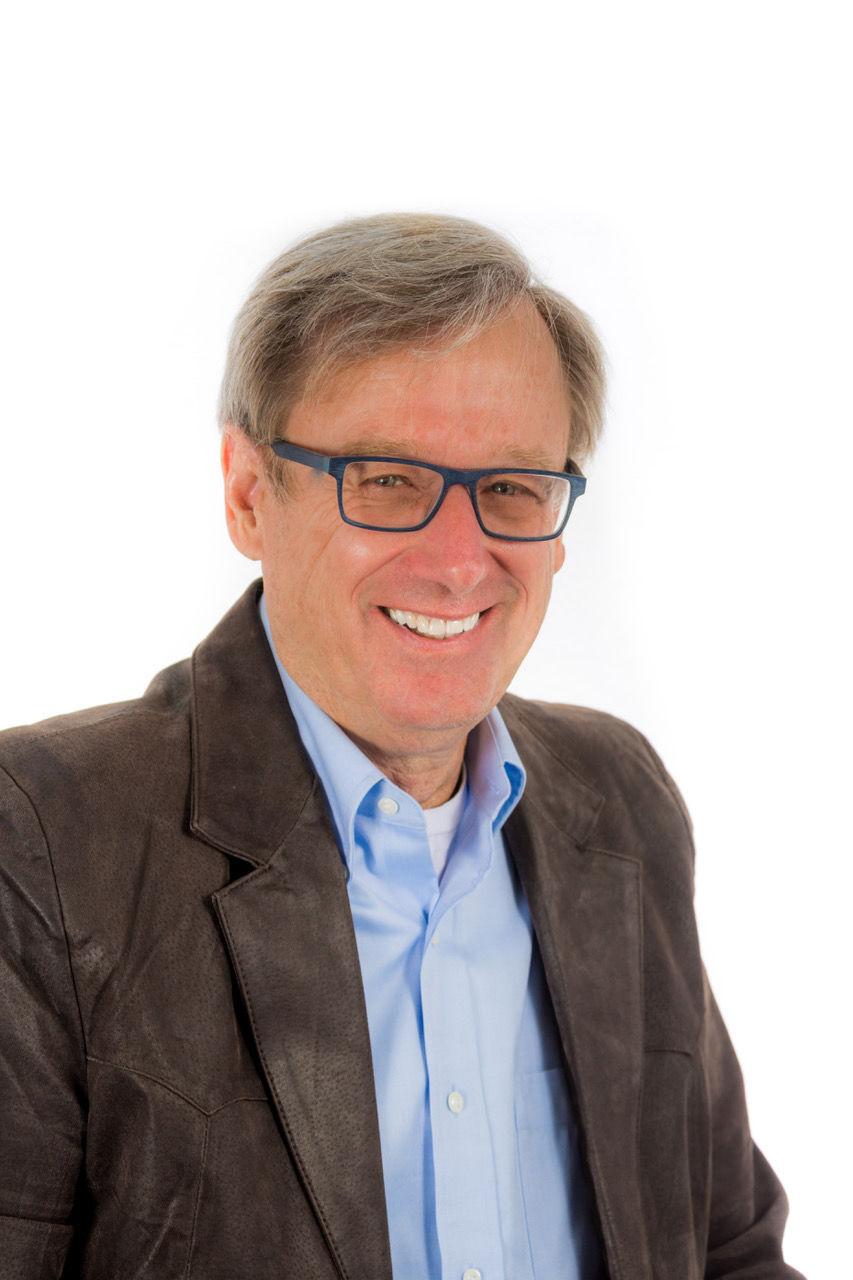 Pankey, a longtime "person of interest" in the case, says he's been framed by police because of his sexuality.
Workers found Jonelle's remains in July 2019 — nearly 35 years after her death — while excavating in a Weld County field east of La Salle, Colorado. The discovery officially turned the cold case missing-person investigation into a homicide case.
Greeley law enforcement remains mum about the ongoing investigation and secret grand jury testimony and declined to confirm whether Pankey would testify.
"As stated in a press release sent out Aug. 18, the grand jury did accept the investigation into the death of Matthews," Weld County District Attorney's Office spokeswoman Krista Henery said in an email to the Times-News. "However, this is an active investigation and because the rules surrounding grand jury secrecy, no further comment or information regarding the proceedings can be released at this time."
Henery said Thursday that Weld County grand juries are operating in person, with social distancing and precautions. No other information about Pankey's grand jury testimony is available.
Two months after Jonelle's remains were discovered, investigators from Colorado enlisted the Twin Falls County Sheriff's Office in serving Pankey a warrant to search his condo in Twin Falls, Sheriff's Office spokeswoman Lori Stewart told the Times-News.
Pankey says he is eager to tell his story so his name can be cleared. He also voluntarily sent his DNA to police, which, he told the Times-News, should disqualify him as a suspect.
At the time of Jonelle's disappearance, Pankey lived a few miles from the Matthews home in Greeley on a 1-acre lot with his then-wife and 5-year-old son. The two families also attended the same church but at different times.
Pankey says those are the only connections he had to Jonelle and her family.
Tort claim
Pankey plans to file a $3 million civil suit against the state of Idaho for failure to protect his constitutional rights, according to a tort claim sent July 9 to Gov. Brad Little and others. The claim against the state refers to privileged information contained in a 23-year-old legal case.
In 1997, Pankey hired Twin Falls attorney Greg Fuller to represent him regarding a "Blaine County Police investigation into Jonelle Matthews' disappearance, my alleged involvement, including privileged information regarding my knowledge of the Jonelle Matthews case," he claims.
In 1998, Fuller hired attorney Calvin Campbell — now a magistrate judge in Twin Falls County — to assist in Pankey's case.
"Campbell at that time stated I was guilty regarding Matthews" in violation of Idaho State Code, Pankey said in his tort claim. Twenty years later, Campbell signed the warrant to search Pankey's home in Twin Falls.
Because of Campbell's prior knowledge of the 1984 murder, Pankey claims Campbell should have recused himself from signing the search warrant and he filed a complaint against Campbell with the Idaho Judicial Council.
On June 1, David Cantrill, executive director of the Judicial Council, sent Pankey a notice saying the council had reviewed the case but found no evidence of judicial misconduct on the part of the judge.
Pankey filed the tort claim against the state of Idaho for $3 million, claiming he has suffered emotional distress and loss of reputation from the state's "continuing failure to protect Pankey's United States Constitutional protections, and Idaho Code protections, with intentional infliction of emotional distress."
Few clues
It's not clear when Pankey became an official person of interest; Greeley police have revealed little about the investigation.
The Greeley Police Department has declined requests for information from the Times-News.
Few clues were left in Jonelle's disappearance, but Pankey claims an unknown police officer buried the girl's body and set up Pankey to take the blame.
Pankey, who studied criminal justice at a community college, says he wants the Greeley Police Department pulled from the case. He's asked Denver attorney Steve Zansberg to represent him pro bono to unseal an affidavit that resulted in the Sept. 3, 2019, search warrant.
Pankey has consistently told the same story, documented in hours and hours of interviews and podcasts with curious reporters who have covered the case.
On Dec. 20, 1984, the night Jonelle disappeared, Pankey says he and his family were preparing to drive to his parent's home in Big Bear Lake, California. In numerous interviews, Pankey claims an "unmarked sheriff's car and a pickup" pulled into his driveway that night, flashing lights at his and his neighbor's homes before leaving.
The Pankey family left early the next morning and returned five days later. As he reentered Colorado, Pankey heard on a radio news broadcast that a Greeley girl was missing. He said that was the first knowledge he had of Jonelle and her family.
Soon after returning, Pankey claims, he was told police would try to make him look bad in the case.
Pankey said he asked his attorney what to do with the information; the attorney, Pankey said, told him he might be charged with obstruction of justice if he didn't share the information with investigators.
Pankey said he distrusted the Greeley Police Department, so he told his story to an FBI agent in Fort Collins in January 1985, but his story was ignored.
He checked in with police intermittently over the years to stay informed of the case, he said.
Pankey says he's been victimized in the investigation, and in his eagerness to deny responsibility in Jonelle's disappearance and death, has revealed intimate details of his life. He calls himself "a celibate homosexual" who was attacked and harassed because of his sexuality.
"I was kicked out of the Army under honorable conditions for homosexuality," he wrote to the Times-News in August. "... I repented, left the homosexual life in 1976."
In 1989, Pankey and his family moved to Ketchum and later to Shoshone, where he joined The Church of Jesus Christ of Latter-day Saints, he said in one of the numerous interviews he's done to proclaim his innocence. When a bishop asked him if he had anything to confess, Pankey said he told the bishop he was still bothered by a "weird conversation" he'd had about a missing girl in Colorado.
Church leaders convinced Pankey to talk to a Sun Valley police lieutenant, who later reached out to Greeley police, which renewed interest in the cold case, he said.
Suspicions continue to hang over Pankey's head. He still maintains a primary residence in Twin Falls but has purchased another home in Idaho, he says, to avoid harassment like he has received in Twin Falls.
Widow sues Mini-Cassia jail, others in husband's death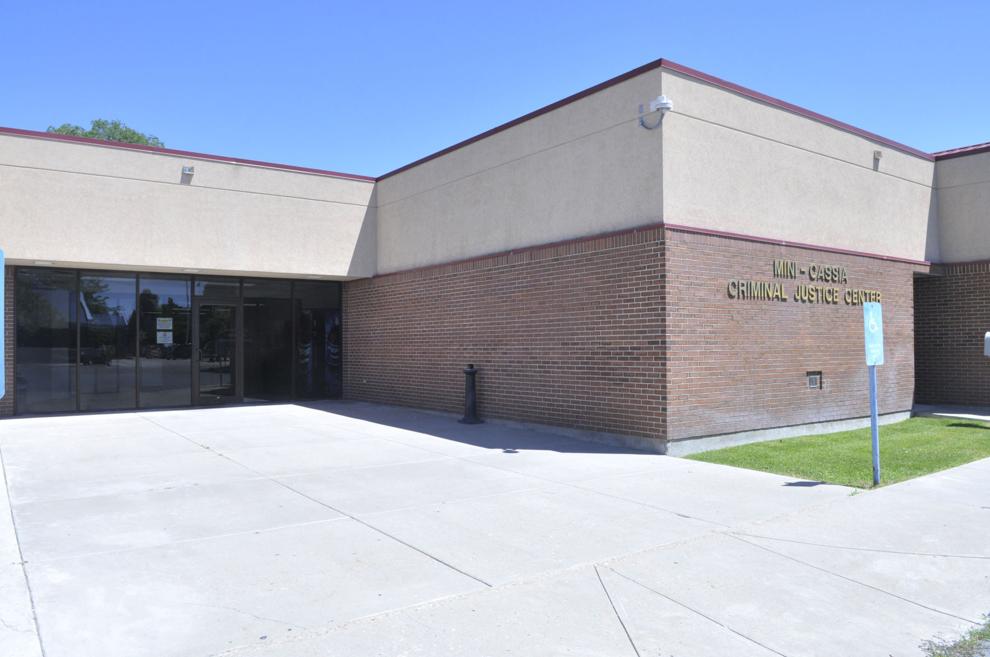 BURLEY — The widow of a Rupert man who died at the Mini-Cassia jail has filed a lawsuit.
Thomas Rettew, 38, died Jan. 17, 2019, at a hospital after he ingested methamphetamine before his arrest. The suit says jail staff failed to check on him for 95 minutes after he was put in a holding cell to detox.
The suit was filed Aug. 4 through the Wood Law Group in Idaho Falls, against the Mini-Cassia Criminal Justice Center, Minidoka County, Cassia County, Steve Jensen, Kevin Dillon, David Wells, Darwin Johnson, Laine Mansfield, Reginald Balliola, David Hirsch and John Does I-X.
The lawsuit says if the jail's night staff would have checked on Rettew as they were required to do, they would have seen his medical distress. The jail staff was required to check on him every 15 minutes while detoxing.
Almost two hours after staff saw Rettew having a seizure, 911 was called. He was taken to the hospital and later pronounced dead.
The lawsuit says that some staff later denied knowing Rettew was detoxing despite real-time audio recordings where those employees advised others on duty about his condition.
The defendants were made aware of the results of a task force investigation on the incident, court documents say, but took no steps to correct, reprimand or discharge anyone involved and that jail employees were not trained adequately in properly caring for the serious medical needs of inmates. The suit also says evidence was wrongfully destroyed, concealed or falsified afterward.
The defendants responded to the complaint Thursday denying most points in the lawsuit saying the plaintiffs do not have a viable civil rights claim and that any damages are Rettew's fault.
The response also claims that Rettew's injuries existed before the incident.
A trial date has not been set.
Minidoka man charged with possessing child sexually exploitative materials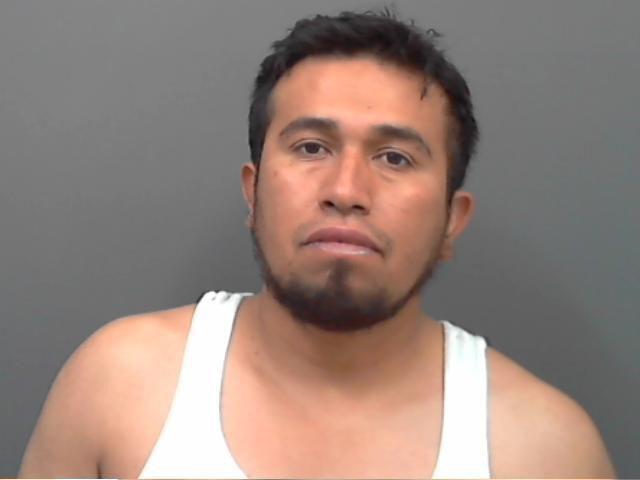 RUPERT — A Minidoka County man is charged with possessing sexually exploitative materials of children after police found explicit images and videos in his possession.
Andres Mosso-Santos, 35, was arraigned on 10 counts of possession of child sexually exploitative materials on Wednesday in Minidoka County Magistrate Court.
The Rupert Police Department received a tip from the National Center for Missing and Exploited Children regarding a child sexually explicit photo and video of Mosso-Santos taken from social media, according to court records.
Facebook flagged the video and deactivated the account.
The grainy video showed a person resembling Mosso-Santos molesting a girl, who appears to be about age 4, according to court documents.
Investigators received search warrants for Mosso-Santos's Facebook account and a second account that he allegedly set up using his employer's wireless internet.
Mosso-Santos worked at a dairy, which cooperated with police.
Police found home videos of Mosso-Santos with young girls and videos of human torture and extreme violence.
He was arrested during a traffic stop.
He denied having sexual contact with children.
Police found on his phone 24 exploitative videos of boys and girls ages 4 to 15 being molested by adults. And an image cache showed "many" exploitative videos and photos on thumbnail images that had been removed from the phone, according to court records.
A preliminary hearing is set at 1:30 p .m. Sept. 23 in magistrate court.
Police investigating after Boise rally becomes 'aggressive' with fighting, pepper spray
BOISE — Police are investigating a Saturday rally at a Boise intersection that they say "became aggressive" as two groups clashed, according to a Boise Police Department news release.
Officers responded to reports of a fight at the northeast corner of State Street and Veterans Memorial Parkway around 8 p.m. Saturday. Officials said two groups, each made up of about two dozen people, began fighting after a rally at the intersection.
"There were reports of fighting, pepper spray being used and the use of a megaphone," the news release said. It's against Boise city code to use sound amplifiers like megaphones within 100 feet of a public right-of-way or within earshot of a residence without a permit.
Police said they did not arrest or cite anyone at the scene but are investigating the allegations made by each group.
Officials did not identify either group, but videos and photos on social media showed a gathering at the northeast and southwest corners of the intersection earlier Saturday evening that appeared to be in opposition to Ada County's face mask mandate. In addition to signs reading "Unmask Ada County," attendees also waved American flags and Trump 2020 flags. Video showed some counterprotesters wearing masks and displaying Black Lives Matter flags and signs.
Boise Police Department asked anyone with additional information on the incident to contact dispatch at 208-377-6790 or contact Crime Stoppers at 208-343-COPS, 343cops.com or via the P3 Tips app.
Idaho Supreme Court considers lethal injection records case
BOISE — The Idaho Board of Correction didn't follow its own public records rules when prison officials refused to turn over some lethal injection records, American Civil Liberties Union of Idaho attorney Ritchie Eppink told the Idaho Supreme Court on Monday.
But deputy attorney general Jessica Kuehn, the lawyer representing the board and the Idaho Department of Correction in the case, said that state law grants the Board of Correction far more discretion than it allows other state agencies. She said the board acted correctly when it allowed prison officials to decide which lethal injection documents to release.
The arguments came in a lawsuit brought by University of Idaho professor Aliza Cover against the state after prison officials largely denied her public record request for execution-related records in 2017.
Cover, who studies how the public interacts with the death penalty, was seeking records about the lethal injection drugs used for the state's two most recent executions.
Last year, a state judge sided with Cover and the ACLU and said prison officials had to turn over much of the information, including documents that name the supplier of the drugs used in Idaho's most recent execution eight years ago.
The state agencies appealed, contending that making the information public would prevent them from getting execution drugs in the future because suppliers would not want their identities to be revealed.
"This is a public records case through and through," Eppink told the justices in a hearing held by video conference because of the coronavirus pandemic. "There's a procedure problem, an exemption problem and a burden problem."
The board violated the public record law by repeatedly missing deadlines and failing to turn over hundreds of responsive documents, Eppink said.
He also said board members did not follow their own rules in weighing the public interest against prison interests in whether or not to release some documents. Eppink added that the rule granting the board the discretion to make those decisions is invalid because the board never officially adopted it.
"I'm going to jump to the end of this because I think it might be the juiciest: The burden problem," Eppink said. "The agency says it's concern is that it won't be able to execute someone if these records are disclosed."
Neither the Department of Correction nor the Board of Correction has ever presented any evidence to support that claim, Eppink claimed.
Prison officials testified that no executions have been delayed because of a lack of access to lethal injection drug and that there has never been a credible threat of harm to anyone participating in an execution. No lethal injection providers have ever told the state that they would not provide lethal injection chemicals if the names of those companies were released, Eppink said.
"You would hope that no matter who you are, you would have some difficulty getting highly regulated substances. We know it's not going to be just a trip to Walgreens," Eppink said. "The department, it was their burden, the agency's burden, to connect those two dots. They completely failed to do that."
Kuehn, the attorney for the state, said the Legislature granted the Board of Correction special authority to make exemptions to the public records law because lawmakers recognized the issue's importance.
"The Legislature has treated the Board of Correction uniquely, generally granting the board wider authority than other state agencies," Kuehn said.
That includes allowing the board to use a streamlined rule-making process and to decide what information is exempt when it comes to executions, she told the high court.
The statute "makes it clear that the board — not the Legislature or the courts — is responsible for identifying certain exempt records," Kuehn said.
The Department of Correction's access to lethal injection drugs depends on the confidentiality of its suppliers, said Jessica Kuehn. Because of that, she said documents that identifies the source of drugs used in previous executions must be protected.
"In Idaho, public records are presumed to be open but the right of the public to access these records is statutorily defined and constrained," Kuehn said.
Idaho Supreme Court Chief Justice Roger Burdick said the court would issue a ruling some time in the future, but did not say when.
Murder trial in Cassia County cold case set for January
BURLEY — After being postponed due to COVID-19, a jury trial for Gilberto Flores Rodriguez, who is charged with first-degree murder in a 1995 Cassia County teen's death, was scheduled Monday for January 2021.
Rodriguez is charged with killing 14-year-old Regina Krieger, who disappeared from her basement bedroom and was later discovered dead on a river bank.
Rodriguez was charged with her death in January 2019.
During a hybrid hearing with Rodriguez's attorneys Keith Roark and Danica Comstock appearing via Zoom and with Cassia County District Judge Michael Tribe, Cassia County Prosecutor McCord Larsen and Rodriguez along with court staff in the courtroom, Roark expressed his concern about the safety of the hearing during the pandemic.
The Idaho Supreme Court sent out an order on Friday that seems to have different metrics for determining if it safe to hold jury trial than the metrics used to determine whether it is safe for children to attend school, said Roark, who called the order "liberal."
"I may be the oldest person in the courtroom," said Roark, who questioned what procedures would be in place for social distancing and for people wearing masks.
How to hold jury trials safely during the pandemic, Tribe said, has "caused the court to lose a significant amount of sleep."
Tribe said people will stay 6 feet apart and wear masks and they will not use the jury room but will instead use the courtroom as the jury room, with the lawyers and court staff leaving the courtroom after the session.
Tribe said they may also consider using plexiglass around the witness stand so the witnesses can take off their mask to speak and the court reporter and jury can more easily understand them.
They may also use plexiglass to partition off the law clerk and between the defense and prosecutor's tables.
Along with seating a jury, the court will also choose two alternative jurors.
Roark said he will request the jury be sequestered to keep everyone safer during the trial. He also asked that the trial be held in December and objected to waiting for January because by then Rodriguez will have been in jail for two years without being convicted of a crime.
Larsen said the state has been mediating many cases lately and would not be opposed to mediation in this case.
Roark said he needed to speak with Rodriguez outside of the hearing before answering whether mediation is an option.
Tribe remarked prior to the hearing that the court had been working hard on getting nearly two dozen criminal cases that have been in "COVID purgatory" back on the calendar.
In the Rodriguez case, the court will send out 1,200 jury questionnaires and plans to call about 600 potential jurors in for the pool.
People ages 65 and over can opt out of serving on the jury.
The jurors will be brought into two courtrooms to be sworn in and fill out the questionnaire in waves over several days.
Reward offered for information on poached deer
IDAHO FALLS — Idaho Fish and Game is hoping someone will speak up about a white-tailed deer illegally shot outside of the town of Dingle in Bear Lake County last week.
The doe was shot with a rifle during the general archery season near the Dingle Pond about 4 miles east of the town of Dingle. The exact day of the shooting is not known.
"The carcass was discovered on private property on Sunday, Sep 6," Fish and Game said in a news release.
A reward is being offered for information leading to a citation. Callers can remain anonymous. Call officer Joshua Leal at 208-390-1624 or Citizens Against Poaching hotline at 800-632-5999.
Elko man arrested on animal abuse charges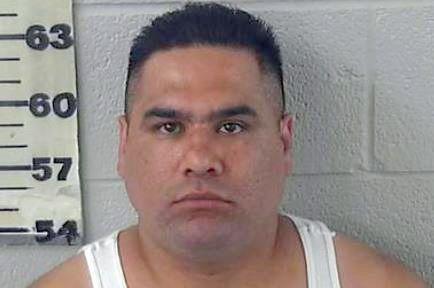 ELKO, Nevada — An Elko man was arrested on felony animal abuse charges after allegedly slamming a kitten into a wall multiple times and squeezing its neck until its eyes "looked like they were popping out."
Elko Police Department was called to a southside residence on Sept. 3, where an officer found a small cat curled and shaking in the corner of a shower.
According to a statement of probable cause filed by the officer, a woman in the home said Eloy G. Diaz, 37, had been abusing her cats. She said he squeezed the kitten's neck and repeatedly said "I like to see her eyes like that, I like to see her eyes pop out."
Diaz also is accused of flinging the kitten's body into the wall multiple times while holding its neck.
The kitten went limp, then began to whimper. That's when he put it in the shower.
The officer took the kitten to a veterinarian, who said it was in shock, had hypothermia, contusions, had bitten its own tongue, and had petechiae in its eyes.
The woman said another cat was killed two days earlier when Diaz told her he "stepped on the kitten, snapped its neck and threw it," and said it was an accident.
Diaz was booked on $10,000 bail. He has yet to be charged in the case.
'Motion Regarding Clothing:' Why do Lori Vallow's looks matter in court?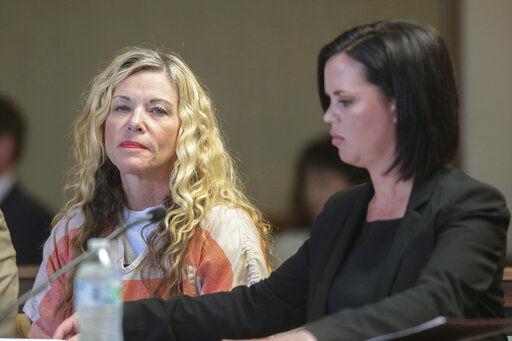 REXBURG — On Monday, Lori Vallow's defense attorney Mark Means filed a motion asking that she be allowed to wear "street" clothing during her court appearances.
District Judge Dane H. Watkins Jr. granted the request. Vallow can now wear clothing of her choice to hearings and proceedings as long as they are "solely provided by the defendant."
Vallow and her husband Chad Daybell face felony charges relating to the cover-up of the deaths of Vallow's children, 16-year-old Tylee Ryan and 7-year-old J.J. Vallow. Both face two counts for conspiracy to commit destruction, alteration or concealment of evidence. Daybell is facing two additional felony charges for the destruction, alteration or concealment of evidence. Each count carries a punishment of "up to five years imprisonment and/or up to a $10,000 fine."
The search for the children and reports of the couple's purported doomsday beliefs have garnered international attention.
With high profile cases, it is not uncommon for defendants to receive criticism of their looks. Facebook groups dedicated to the case routinely pick apart every aspect of Vallow's appearance. "Lori's hair looks like a rat's nest," "her blue nail polish is chipping," and "the color was all wrong for her" read a few of the comments. Fox Nation host Nancy Grace has previously criticized Vallow's lipstick and hairstyle. These jabs at her appearance may be particularly concerning to Vallow who was both a former beauty pageant contestant and a hairstylist, according to NBC's Dateline.
However, the request regarding Vallow's appearance may be about more than just vanity. A study from Cornell University found that "juries convict attractive people less often." According to another study, defendants wearing prison attire are convicted at a higher rate.
"An image of a person in an orange prison jumpsuit may elicit contentions that he or she is in fact guilty because they are already depicted as a prisoner," the Winona State University study states.
The judge's stipulation that Vallow must provide her own clothing seems to be intended to prevent anyone else from spending money on Vallow's appearance. In last year's high profile case surrounding New York scam artist Anna Sorokin, Sorokin's attorney hired her a professional stylist, according to Rachel Tashjian at GQ.
In a second document filed Monday, Means said Vallow has no objection to state prosecutor Rob Wood's motion to try the cases of Daybell and Vallow jointly.
On Sept. 1, Wood wrote the cases should be joined "based on the fact the charges against the Defendant and the Co-defendant allege they participated in the same act or series of acts and conspired to commit the alleged acts or series of acts." Due to the overlap, Wood believes it would be both more efficient and beneficial for witnesses and victims to only have to go through a single trial.
The lack of objection from Vallow is in opposition to her husband's motion. Daybell's attorney John Prior filed an objection on Sept. 9 saying joining the cases would combine the media attention surrounding each defendant which "only adds to the level of attention and knowledge prospective jurors would have in this case."
Several new hearings have been set for Daybell this week. Two hearings will be held on Oct. 29. A hearing regarding Daybell's request to have his case dismissed will be heard at 9 a.m. by District Judge Steven Boyce. That same day, another hearing regarding the motion to join Daybell and Vallow's cases will be held at 10 a.m. A hearing regarding Daybell's request to change the trial's location is set for 9 a.m. on Nov. 24.
The couple also is under investigation for the October 2019 death of Daybell's first wife, Tammy Daybell. Vallow and Daybell married 17 days after his wife of 29 years died in her sleep under what police have called suspicious circumstances.
Vallow is under further investigation for her involvement in the deaths of her third husband, Joseph Ryan, and fourth husband, Charles Vallow.
Elmore jail suit over COVID-19 argued in front of Idaho Supreme Court
BOISE — Justices on the Idaho Supreme Court convened over video conferencing to hear arguments over a lawsuit brought forward by people incarcerated in the Elmore County Jail concerned with the facility's response to the coronavirus outbreak.
The state's highest court convened Friday morning just months after a petition for habeas corpus was filed by Idaho Falls attorney Nathan Olsen on behalf of nine inmates at the Elmore County Jail, alleging that the conditions in jail posed a serious risk to the health of those incarcerated. Habeas corpus is a the right of a detainee to go before a court to determine whether the detention is lawful.
Court records show the habeas corpus petition was filed April 10, naming nine jail inmates as the petitioners and Elmore County Sheriff Mike Hollinshead as a respondent.
Olsen argued during the Friday hearing that a lack of social distancing and cleaning supplies has created an unneeded risk for the petitioners he represents, saying they are all in jail for nonviolent charges or parole violations.
He said many of those in the jail are kept in tight quarters and have little to no access to things like soap, creating a hazardous environment given the outbreak. Olsen added that other jail and prison facilities in Idaho have been the sites of COVID-19 outbreaks.
In the initial petition, Olsen pushed for court hearings and potential release of those named in the court filing.
Ralph Blount, an Elmore County deputy prosecutor representing Hollinshead, argued the grievances presented in the case are broad and don't necessarily warrant a habeas corpus petition. He also argued that the jail has protocols to keep inmates safe, such as placing new inmates in quarantine once they arrive.
He rebuffed an allegation made by Olsen, who said one of the petitioners requested a coronavirus test after showing symptoms and was denied. Olsen argued the jail has a lack of tests and county officials have downplayed the potential threat of an outbreak in the jail.
Blount pointed to a grievance filed by a jail inmate who reported someone in his jail pod who was showing COVID-19 symptoms, and the person was tested within 24 hours. Blount added the coronavirus test came back negative.
Justice Gregory Moeller asked Blount if the jail is aware of any confirmed cases within its walls, saying "I find it concerning that we don't know if this is a hypothetical or real threat." Blount said that if a confirmed case was found, the county and local health department would be notified.
After nearly an hour of arguments, Chief Justice Roger Burdick said the court would take the matter under advisement. The court will issue a written ruling at a later date, as it typically does, though no specific time period was stated Friday.
Boise police investigate possible anti-LGBTQ crime after man allegedly threatened to burn woman
BOISE — Police are looking for a suspect accused of a possible anti-LGBTQ crime at a Boise park last week, according to a Boise Police Department news release.
Police said a woman was at Owyhee Park in southern Boise at around 7 p.m. last Thursday when a man approached her and began harassing her. The man allegedly threatened to burn the woman, who said she believed she was targeted because the man thought her to be a member of the LGBTQ community.
The victim described the suspect as a white man between 30 and 50 years old, 5 feet 9 inches tall, with facial hair. The man was wearing all black clothing — shorts, shirt, shoes, a baseball cap and sunglasses.
Police are investigating the incident as malicious harassment, which is Idaho's hate crime statute. The law applies to harassment, intimidation or other threats based on a victim's "race, color, religion, ancestry, or national origin." The law does not include references to sexual orientation or gender identity, but Boise police still investigate such incidents as malicious harassment, officials said.
Nearly one-third of the hate crimes reported in Idaho last year were based on gender identity or sexual orientation, according to Idaho State Police data.
Anyone with information on the Owyhee Park incident is asked to call Ada County dispatch at 208-377-6790 or Crime Stoppers at 208-343-COPS, www.343COPS.com or via the P3 Tips app.
Idaho man sues over state's anti-sodomy law
BOISE — An Idaho man represented by a coalition of civil rights attorneys is suing the state's attorney general over Idaho's so-called "infamous crime against nature" law, which makes it illegal to have oral or anal sex.
The man, who uses the pseudonym "John Doe," filed the lawsuit in U.S. District Court on Wednesday, saying his constitutional rights were violated when he was forced to register as a sex offender earlier this year because he was convicted in another state more than two decades ago of having oral sex. Doe said the state law was rendered invalid by a 2003 U.S. Supreme Court ruling that said a similar law in Texas violated constitutional protections under the 14th Amendment.
The Supreme Court's ruling in the Texas case directly applied to states with anti-sodomy laws that are directed at gay people, including Missouri, Kansas and Oklahoma. But other states, including Idaho, have laws that criminalize some penetrative sex acts between adults without specifying the genders of the participants. Doe's attorneys say Idaho's law is homophobic.
"More than 17 years ago, the Supreme Court declared homophobic laws like Idaho's Crime Against Nature statute unconstitutional," said Matthew Strugar, one of the lawyers representing Doe. "Idaho ignores that ruling and continues to demand people who were convicted of nothing more than having oral or anal sex to register as sex offenders. Just as the state cannot criminalize those sex acts, it cannot force people with decades-old oral sex convictions to register as sex offenders."
According to the lawsuit, Doe was released from an Idaho prison earlier this year after serving time for a crime that didn't require him to register as a sex offender. But once he was released, his Idaho Department of Correction caseworker told him he'd have to register as a sex offender in the state because of the previous crime against nature conviction roughly 20 years ago in another state.
That case happened before the U.S. Supreme Court's ruling, and occurred in a state that didn't require people convicted of crimes against nature to register as sex offenders. Doe pleaded guilty to the charge, admitting to having oral sex with his wife.
Forcing Doe to register as a sex offender in Idaho serves no legitimate purpose, his attorneys wrote in the lawsuit.
"The mandate that he be subject to the harsh requirements of the sex offender registry law is unjustifiable and unconstitutional," they wrote in the case.
Doe is asking the court to declare the law unconstitutional and prohibit the state from forcing people convicted of "crimes against nature" to register as sex offenders.
Idaho's law also bars bestiality. Doe is not asking the court to remove that portion of the statute.
Idaho Attorney General Lawrence Wasden, who is named as a defendant in the case along with other state officials, didn't immediately respond to a request for comment from The Associated Press.
The American Civil Liberties Union of Idaho and the Boise law firm Nevin, Benjamin, McKay and Bartlett are representing Doe along with Strugar.
Vandal causes $10,000 worth of damage to firefighting equipment at Badger Fire
HANSEN — Friday morning, firefighters discovered that a feller buncher assigned to the Badger Fire had been vandalized sometime last night.
The equipment had been felling snags along roadways and in campgrounds for firefighter and public safety. The machinery sustained upwards of $10,000 in damage to the processing head.
The incident is under investigation and anyone with any information about this crime is asked to contact Sawtooth National Forest law enforcement at steven.sumsion@usda.gov.
The Sawtooth National Forest issued an area closure for most of the Cassia Division on Sept. 15, and it remains in place.
Man charged with DUI in crash that injured infant, family
TWIN FALLS — A Twin Falls man drove drunk and caused a crash that injured a 1-year-old boy and his family, court records say.
Richard L. Thomas Jr. has been charged with aggravated driving under the influence, leaving the scene of an accident and driving without privileges.
Court records say police were called about 10:40 p.m. Sept. 21 for a disturbance at Buffalo Wild Wings. A manager had called after Thomas left the restaurant "possibly highly intoxicated" after drinking.
Five minutes later, a crash involving the car Thomas left in was called in at Blue Lakes Boulevard and Second Avenue East, about three miles south of Buffalo Wild Wings. Two adults and a 1-year-old boy were in the car. The baby was unresponsive and was taken to the hospital. Police said he was treated for injuries and released later in the week.
When police arrived, they found two men holding onto Thomas. Witnesses told police Thomas had tried to run from the scene.
"I could smell a strong odor of alcohol coming from Mr. Thomas's mouth," an officer wrote in a police report. "Mr. Thomas also had bloodshot eyes, was slurring his speech and having a hard time keeping his balance."
Court records say Thomas failed field sobriety tests and refused to a breathalyzer or blood draw. Police received a judge's warrant for a blood draw, and Thomas was taken to the emergency room, where the blood draw was performed.
Police said Thomas' driver's license was suspended from previous DUIs.
Thomas was arraigned Tuesday and his bond was set at $250,000. A preliminary hearing is set for Friday.
Nearly 30% of Idahoans in Arizona prison positive for virus
BOISE — All of the Idaho prison inmates transferred to a private prison in Arizona have been tested for the coronavirus, and nearly 30% of the men have tested positive.
In the latest update from Idaho Department of Correction administrators, Deputy Director Bree Derrick wrote that 438 men in IDOC custody are being housed at the Saguaro Correctional Center in Eloy, Arizona.
IDOC's coronavirus testing numbers, however, show that 439 Idaho inmates had been tested at Saguaro as of Friday, with four testing positive and showing symptoms, and 124 testing positive while not showing symptoms. The remaining 311 people tested negative.
For the past several weeks IDOC has been moving men from a prison in Eagle Pass, Texas, to Saguaro or to prisons in Idaho. The department's contract with the Eagle Pass prison ends Wednesday, Sept. 30. As of Friday, only one person from Idaho was still in Eagle Pass, because he was not medically cleared for travel, according to Derrick's Friday update.
IDOC had moved roughly 170 men from Eagle Pass to Idaho prisons as of Friday. This group was moved to Idaho instead of Saguaro "primarily due to impending parole hearings or full term release dates," Derrick wrote.
As of Friday, there were 42 people in Idaho prisons who tested positive while showing COVID-19 symptoms, and 306 who tested positive while not showing symptoms. IDOC also said 1,268 people in Idaho prisons who tested positive for the virus have been medically cleared. Over 9,150 tests have been administered for people in Idaho prisons.
Last week, IDOC tested everyone who lives and works in the North Idaho Correctional Institution and found 88 inmates and three staff members were positive.