JACKPOT — A Twin Falls man died Wednesday in a two-vehicle crash north of Jackpot, Nev., police said.
William Selelyo, 72, died at the scene as a result of his injuries, Idaho State Police said in a statement. His family has been notified.
ISP responded to the crash at 4:25 p.m. Wednesday on U.S. 93 at milepost 5.
Selelyo was traveling north on U.S. 93 in a 2015 Acura TLX. Michael Wilkens, 54, of Bismarck, N.D., was traveling south in a 2015 Kenworth semi-truck pulling a flatbed trailer. Selelyo crossed over into oncoming traffic, striking Wilkens head on.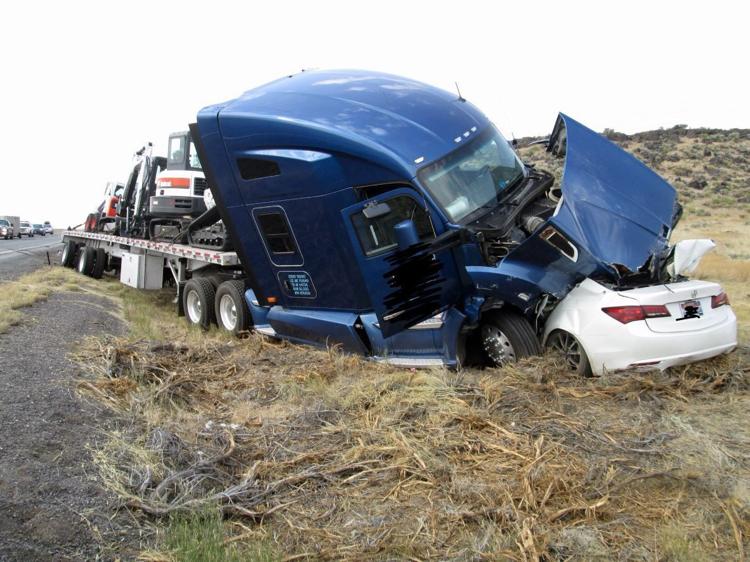 Wilkens was taken by ground ambulance to St. Luke's Magic Valley Medical Center. He wasn't listed as a patient as of 2 p.m. Thursday.
Both drivers were wearing seat belts.
Emergency vehicles blocked northbound lanes for approximately five hours.
Twin Falls County Sheriff's Office, Salmon Tract Rural Fire Protection District and Idaho Transportation Department assisted ISP.